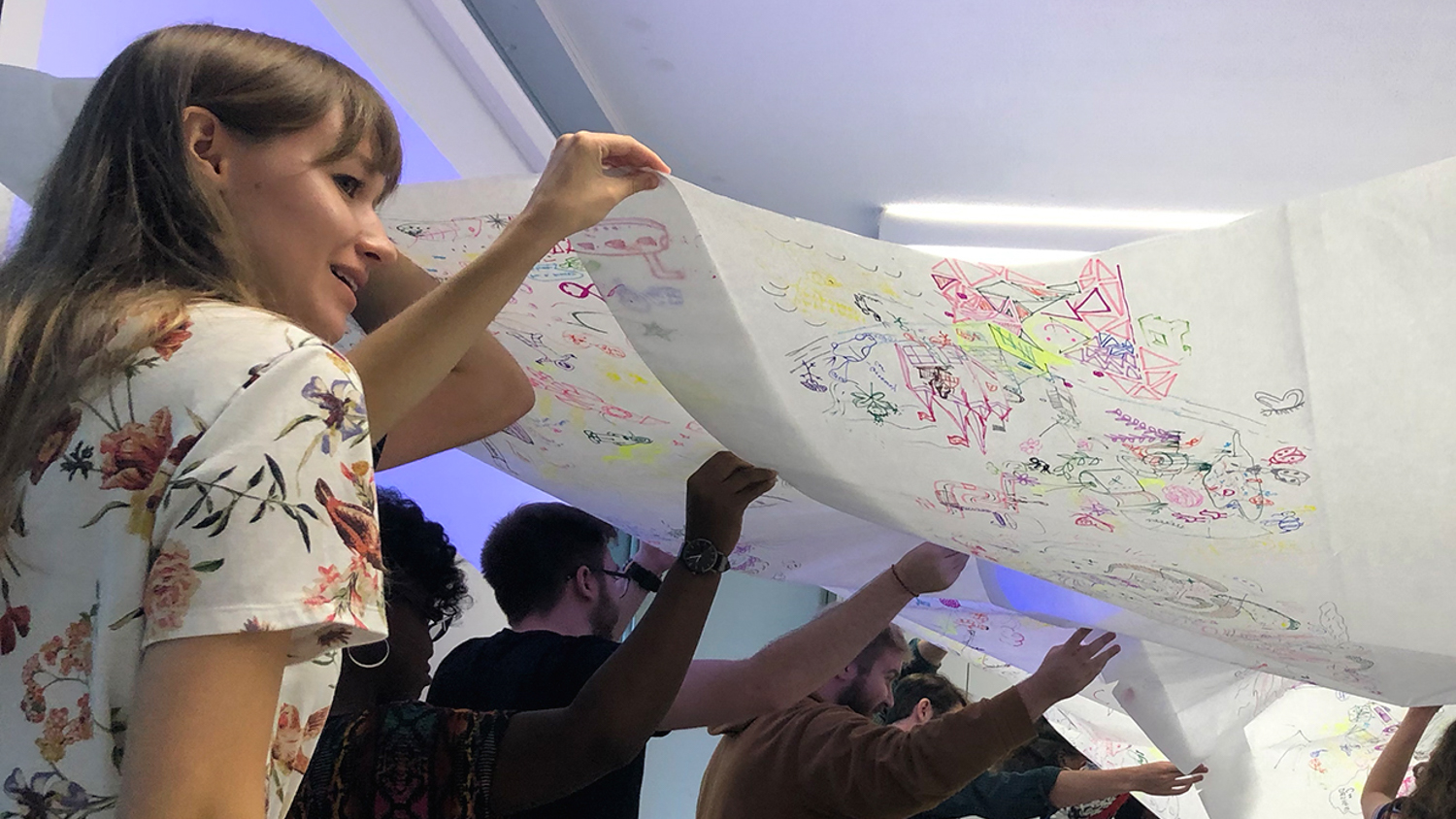 Current Employment Opportunities at the Design Lab
Are you interested in a job with the Design Lab? All of our current employment opportunities are listed on this page. For information and to apply for a position, please follow the links posted below. Additional questions may be directed to Julia Rice, Director of the Design Lab. Thank you for your interest in working with us!
Design Camp 2020 Staff Positions
Interested in working at Design Camp? Please review the following information to learn more about all employment opportunities, and specifics for each position.
Design Camp 2020 staff working weeks*:
Middle School Day Camp – Session A: July 5–10
Middle School Day Camp – Session B: July 12–17
High School Day Camp – Session A: July 5–10
High School Day Camp – Session B: July 12–17
High School Residential Camp – Session A: June 20–27
High School Residential Camp – Session B: July 25–August 1
*additional training dates required. Training requirements differ depending on each position. Please see the application materials for more information.
Design Camp Counselors and TAs:
Counselors
While all Design Camp staff have a strong impact on the lives of our campers, (and future designers!) Counselors have the unique opportunity to inspire a group of students by working with them throughout the week in different scenarios and on different projects, as well as helping them make connections between personal experience and the path towards becoming designers.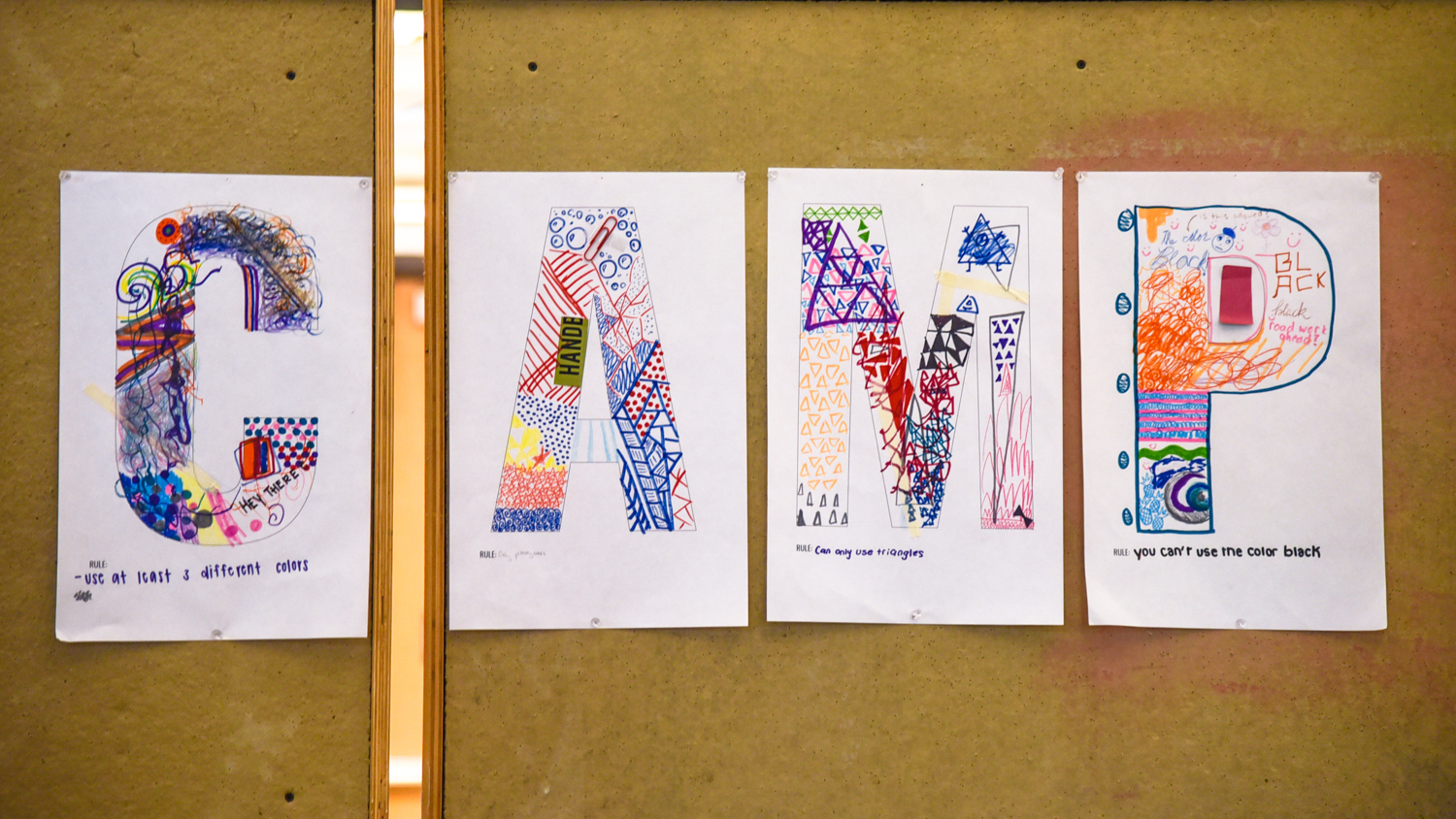 Counselors are responsible for the supervision of their group of campers at all times and assist with studio activities, recreation and presentations. Counselors work with instructors and teaching assistants (TAs) to help facilitate learning during each project, and are required to present a portfolio piece of their own to campers. In addition, counselors work with fellow camp staff to prep and clean up camp facilities, and lead camper's in-group activities.
Counselors must maintain a positive, professional, and encouraging relationship with campers and fellow staff taking an active role in the studio environment.
Residential Design Camp counselors are expected to be available 24/7 during the week of Design Camp and will live in assigned dorms to cover supervision.
Teaching Assistants
Teaching Assistants (TAs) are assigned to a specific studio. TAs assist camp instructors with studio instruction, project critiques, general studio management, and help make the transition to each studio project as smooth as possible.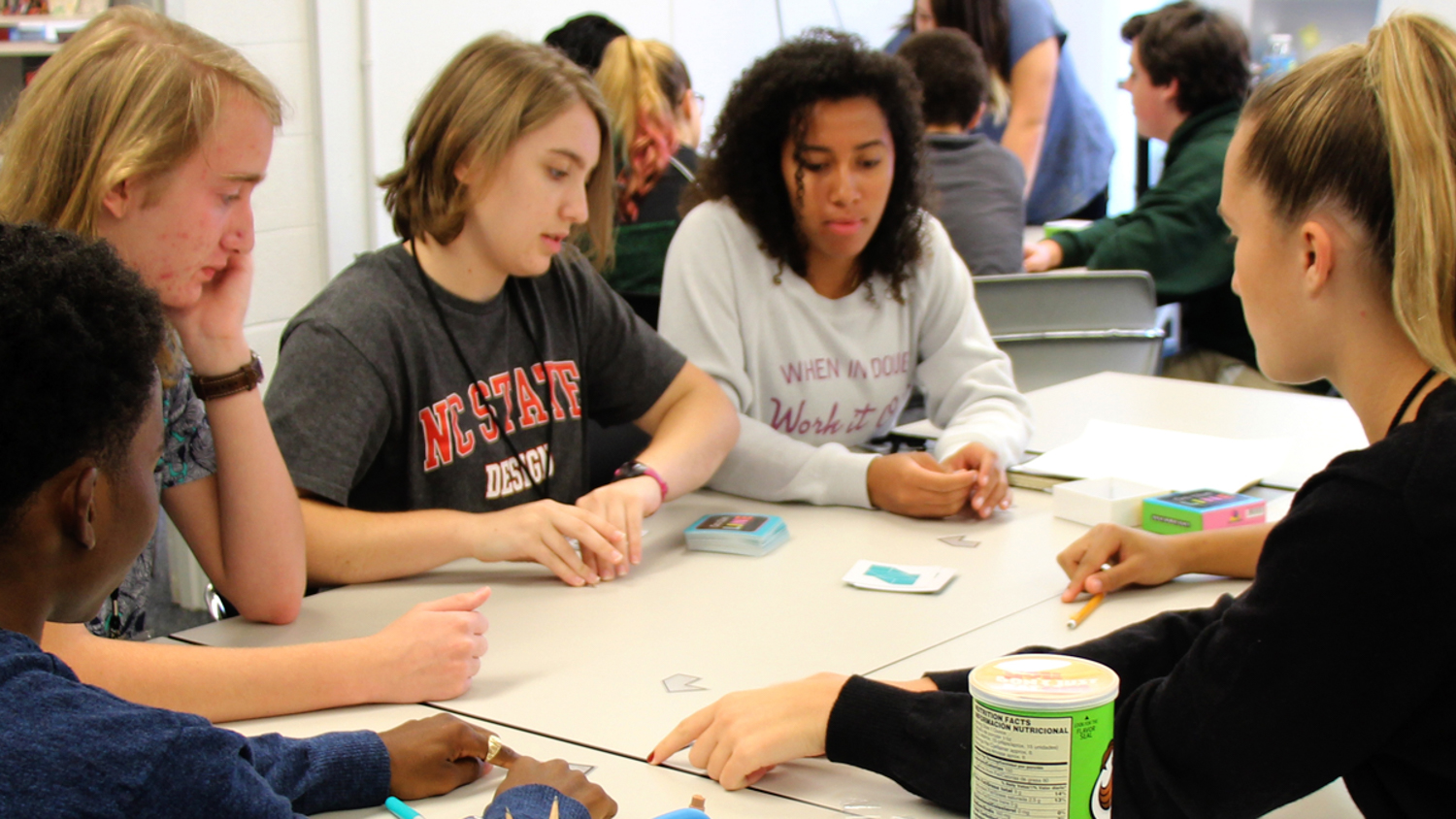 TAs will assist with studio prep and keep tabs on project supplies during camp. TAs are required to be available to complete prep work the weeks directly before each camp, as well as the full day on Prep Days. Prep work hours are set by instructors and approved by the coordinator of pre-college programs. Prep hours should not exceed 6 hours per camp week, and may be concentrated in the week preceding the first camp if the TA is working multiple weeks. TAs work directly with campers, helping them learn and practice using design skills, techniques
and ways of thinking relevant to the project or focus of the project.
This is a great opportunity for anyone interested in or curious about teaching, leadership, or project management.
College of Design Students and recent graduates are eligible for counselor and TA positions.
Those interested in Counselor or TA positions must attend one of the mandatory information sessions to apply:
February 4, 2020 | 6 pm | Brooks 212-A
February 5, 2020 | 6 pm | Brooks 212-A
Design Camp Instructor – Summer 2020
Application Open December 2, 2019 – January 17, 2020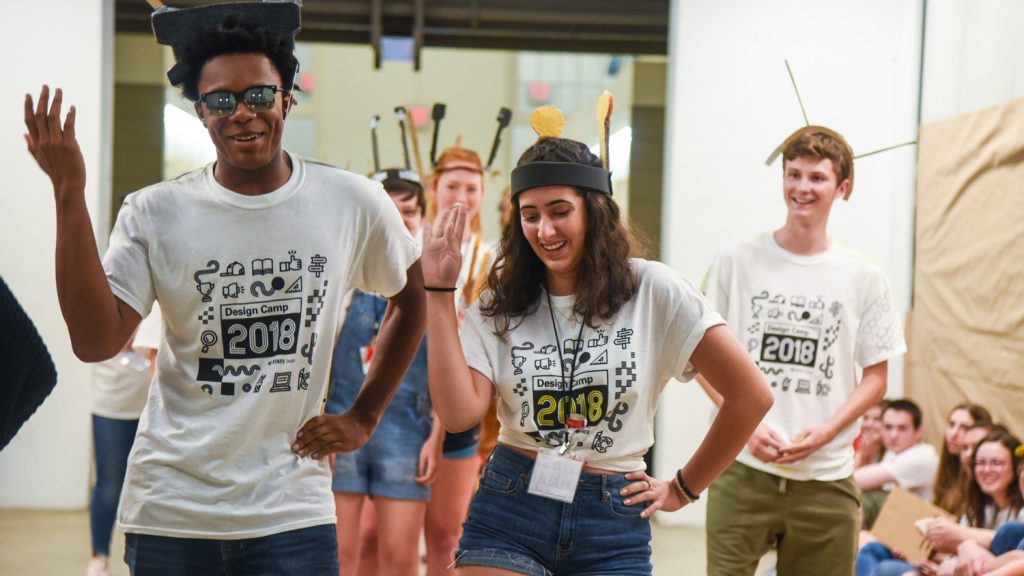 For more information and to apply: http://jobs.ncsu.edu/postings/126689
Design Camp is an annual series of pre-college summer programs offered at NC State University College of Design to high school and middle school students. Design Camp informs students about college study in design and raises awareness of the impact of design in all aspects of our everyday lives.
Having operated for over a quarter of a century, the Design Camp at NC State College of Design has provided the spark and fuel of inspiration for thousands of aspiring designers, including some who have gone on to national and international success in their field. Design Camp changes the lives of not only its campers but has proved to be a wonderful, life-changing experience for hundreds of College of Design faculty, staff and students who have worked for the program over the years.
Design Camp students work with camp instructors and teaching assistants on projects involving disciplines offered at the college- Architecture, Landscape Architecture, Industrial Design, Art & Design, and Graphic Design.
Instructors develop studio projects in response to a different theme each year, challenging students to explore their creativity and critical- thinking skills while pushing them to try a range of techniques and media. In addition to studio projects, students will attend special presentations and participate in creative group challenges, hosted by Design Lab staff.
Instructors are responsible for teaching campers in one studio for one or more weeks of camp. Candidates may be hired to teach Middle School Day Camp (Rising 6th-8th grades), High School Day Camp (Rising 9th – 11th grades), or High School Residential Camp (Rising 11th and 12th grades). Instructors for Middle School Day Camp will primarily work in Co-Teaching Pairs or be assigned a TA. High School Camp Instructors will primarily be assigned one TA per studio but may be assigned to a co-teaching pair.