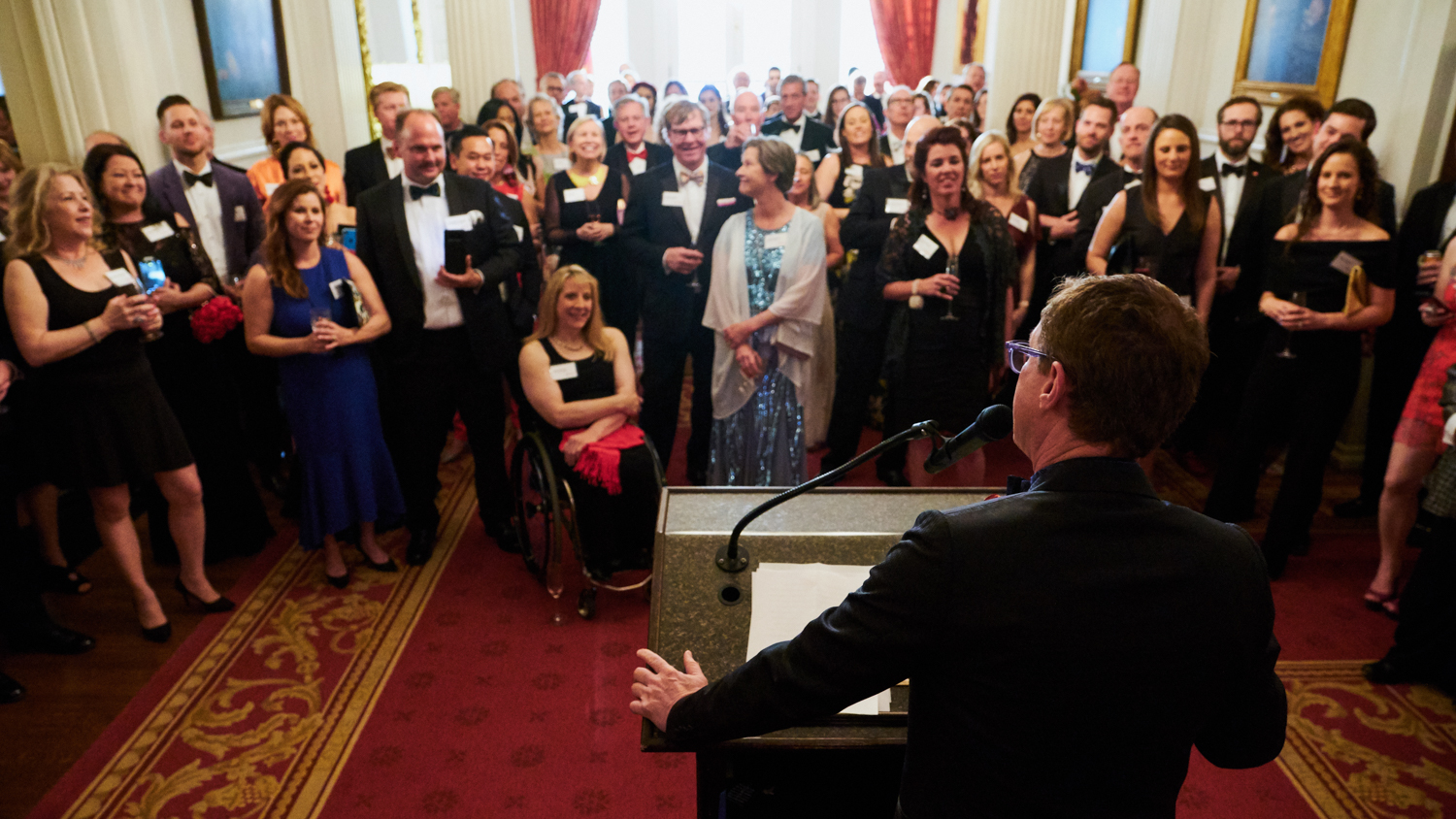 Designlife Award Gala
Join us as we toast to another year of good design!
The Designlife Award recognizes the significant contribution that an individual or group has made in design in the Southeast. The award brings awareness to the importance of design in the community – and the practice of good design as a sign of good citizenship.
Thank you to our generous sponsors.
Event Information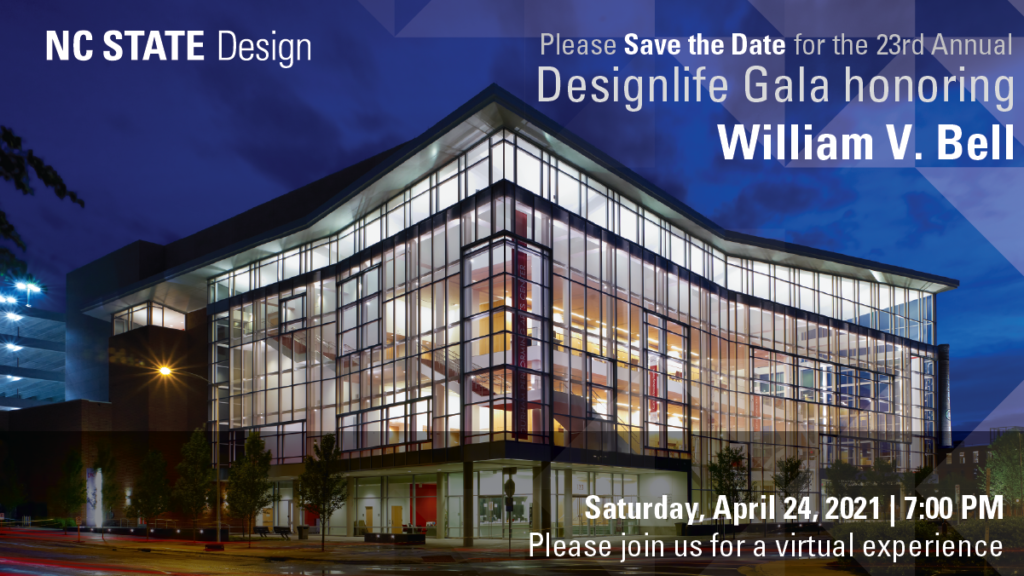 Join us for our 2021 virtual Designlife Award Gala honoring Bill Bell.
Saturday, April 24, 7:00 pm
Attire: Creative Cocktail
Virtual Event
Individual Tickets
Individual tickets are available for free for this year's event. The virtual event is capped at 500 attendees, so please register early to secure your spot. Registration closes Friday, April 16!

Please consider including a donation to the Designlife Fund as part of your registration. The Designlife Fund provides discretionary funding that can be allocated to any area in the college where it is most needed. This means college leadership can quickly fund critical research, support student organizations and activities, invest in new programs that encourage an inclusive design profession, and more.
VIP Couple Package (registration closed)
Also available is a two-person VIP ticket package, which includes a meal from Empire Eats Catering, sparkling wine and a swag bag for a "night out" at home!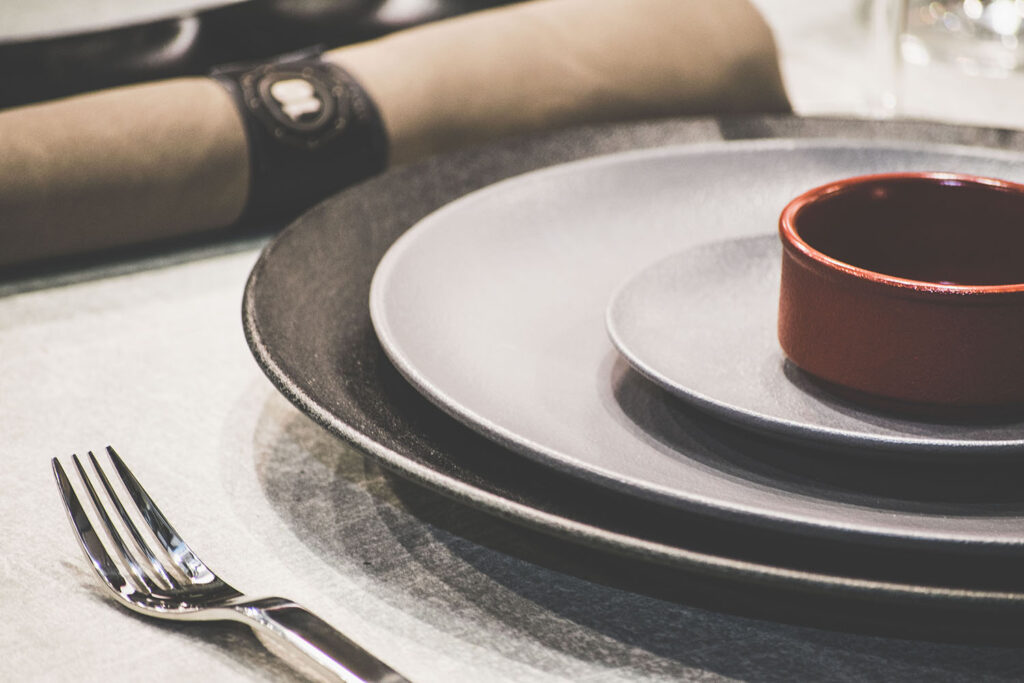 VIP ticket packages are available until April 9.
Meals can be picked up at one of two locations (in Raleigh or Durham)

Raleigh location: Empire Eats Catering Kitchen located at 415 Royal St Raleigh, NC 27607

Durham location: The Pit 321 W Geer St Durham, NC 27701
Meal pick up hours for both locations: April 23, 12:00-6:00 pm and April 24, 12:00-3:00 pm

All VIP ticket holders will receive additional communications about meals and pick-up instructions on Monday, April 19.
All registered guests will receive additional information and a link to access the event in mid-April.
Sponsorships
Sponsorship opportunities are also available.
All major sponsorships of the NC State Foundation Designlife Gala will be recognized on the virtual event platform, website, social media, and the Designlife email newsletter.
All major sponsors and their guests will be seated at their own "virtual table" during social breaks throughout the program.
All sponsors committed by April 9 will be able to choose a sponsorship that includes a meal package.
Additional sponsorship package details can be found here.
For more information, contact Lauren Hipp at lmhipp@ncsu.edu.
Past Recipients:
*denotes deceased
2020 – Bill Bell
2019 – Stephen Hill
2018 – Frank Harmon
2017 – Marvin Malecha*
2016 – Charman Driver + Frank Thompson
2015 – Steve Schuster*
2014 – Mitchell Silver
2013 – Clancy & Theys
2012 – Philip Freelon*
2011 – William Ivey Long
2010 – Greg Hatem
2009 – Tom Darden
2008 – Jim Goodmon
2007 – Ann Goodnight
2006 – Lawrence Wheeler
2005 – Gail Lindsey*
2004 – Richard Curtis
2003 – Myrick Howard
2002 – Thomas Sayre
2001 – Betty Ray McCain
2000 – Mary Ann* and Samuel Scherr*
1999 – Harvey Gantt
1998 – George Matsumoto and Duncan Stuart*
Designlife Gala sponsorships support the Design Professional Outreach Fund. All funds are managed by the NC State University Foundation.