College of Design Awards
Learn the ways in which the College of Design recognizes contributions to our community and the profession.
Designlife Award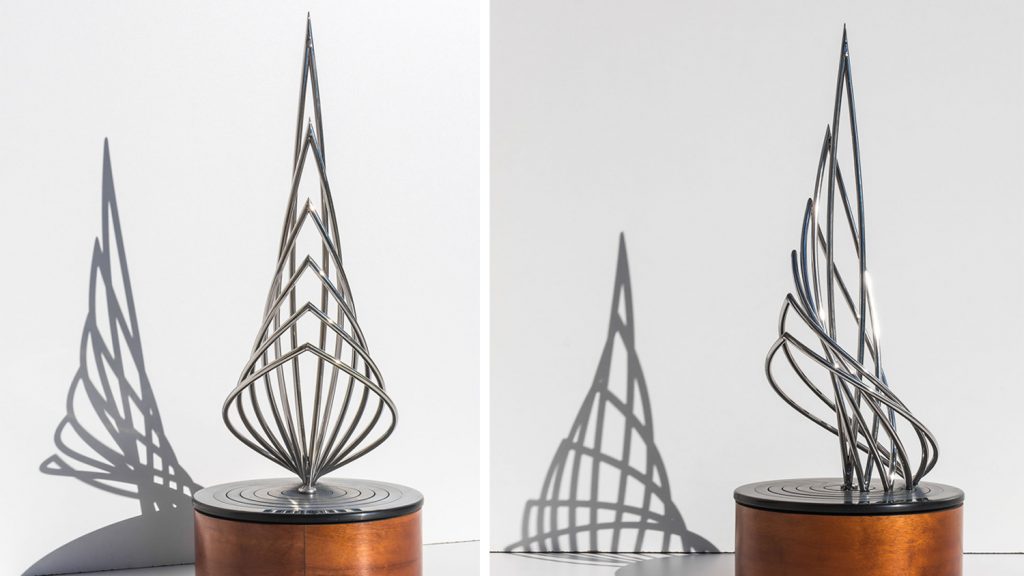 The Designlife Award recognizes the significant contribution that an individual or group has made in design in the Southeast. The award brings awareness to the importance of design in the community – and the practice of good design as a sign of good citizenship.
Congratulations to Bill Bell, who has been selected as the 2020 Designlife Award recipient!
Eight-time Durham Mayor William V. "Bill" Bell will be honored for his design legacy at the 23rd annual Designlife Gala for leading the transformation of the city of Durham from a fading tobacco town into a thriving cultural community. Read more
Distinguished Alumni Award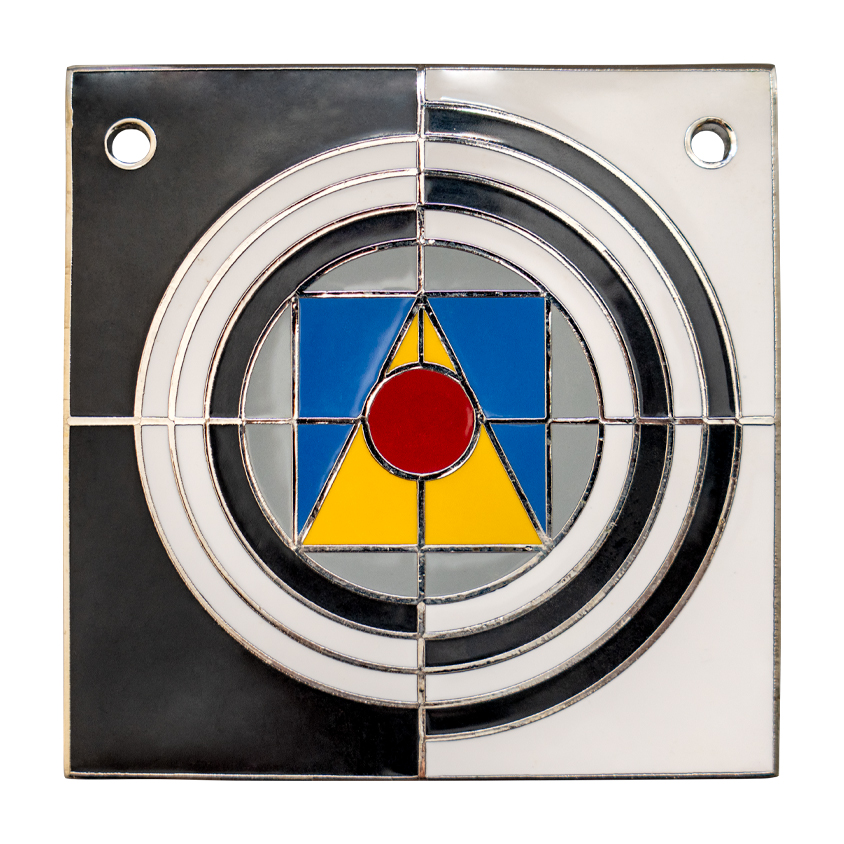 The Distinguished Alumni Award recognizes the significant achievements of a talented and committed group of individuals. Recipients of this award are design professionals representing the disciplines of the college. They are individuals who have made significant contributions to new insights, fostering original ideas and searching for added knowledge.
In the spring of 2000, a medallion was developed by late Dean Emeritus Marvin Malecha to represent the Distinguished Alumni recipient. This medallion is inspired by the early influence of the Bauhaus on design education at NC State University. It is reflective by the continuing emphasis within the college on the capability to craft by hand as parts of the necklace were fabricated in the College of Design materials lab. The medallion represents the application of principles and ideas into products, similarly to what the College of Design has held as an important virtue.
Previous Distinguished Alumni Award Recipients
*denotes deceased
2022 Turan Duda, FAIA [BEDA '76]
2021 Brian Leonard [BID '89, MID '91]
2020 Angela Medlin [BED '91]
2019 Liora Manné, [MPD '77]
2018 Kathleen Kincaid, [MGD '92]
2017 Chris Downey, AIA, [BEDA '84]
2016 Mark Templeton, [BPD '75]
2015 Dick Bell, FASLA, [BS '50]
2014 Tim Allen, [BAD'99, MID '02]
2013 Kim Tanzer, FAIA, [M.Arch '83]
2012 Steven Schuster,* FAIA [BEDA '73]
2011 David W. Evans, [BEDV '84]
2010 Curtis W. Fentress, FAIA, RIBA [B.Arch '72]
2009 Danny Stillion, [MGD '92]
2008 William E. Valentine, FAIA [BEDA '60]
2007 Natalie Chanin, [BED '87]
2006 Charles A. Flink, FASLA [BEDA '82]
2005 John L. Atkins III, FAIA [B.Arch '66]
2004 Rodney L. Swink, FASLA [MLA '77]
2003 L. Franklin Bost, [BPD '68]
2002 Philip G. Freelon,* FAIA [BEDA '75]
2001 Richard Green, FAIA [B.Arch '68]
2000 Alexander Isley, [BEDV '83]
1999 Monty Montague, [BEDP '80]
1998 Randy Hester, [BLAR '68]
1997 The late Ronald L. Mace,* [B.Arch '66]
1996 Norma DeCamp Burns, FAIA [M.Arch '76]
1995 Jorge Barragan, [BEDN '87]
1994 Sally Schauman, [BLA '67]
1993 Richard Curtis,* [BPD '72]
1992 Chipp Walters, [MPD '82]
1991 Abie Harris, FAIA [B.Arch '57]
Wings on Wings Award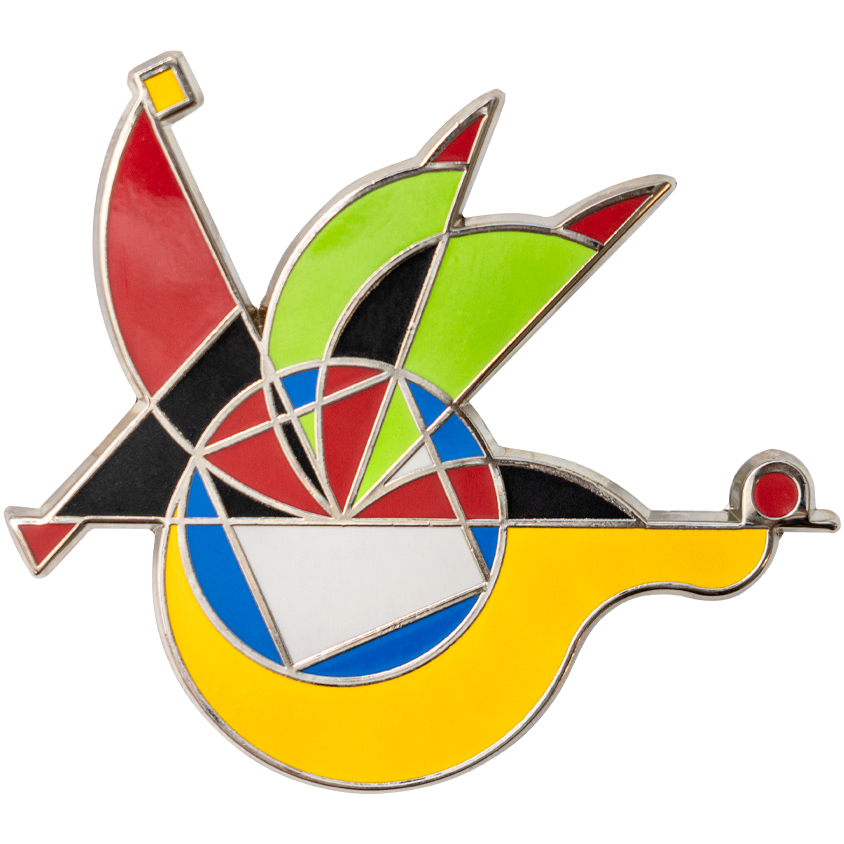 The Dean of the College of Design awards the Wings on Wings recognition to those individuals who have demonstrated a willingness to make significant contributions to the College of Design Community at NC State University. The Wings on Wings award, designed by late Dean Emeritus Marvin Malecha, is inspired by the painting, Religious Composition: Archangel Michael astride Pegasus by Russian artist Natalia Gontcharova. It is representative of the opportunities of life and a reminder that it is the individual's responsibility to put his or her design talents to the best purposes of society. The award was first given out to 50 people at the college's 50th anniversary in 1998 and has been given when merited since then.
Previous Wings on Wings Award Recipients
*denotes deceased
2020-2021 – George Stanziale
2019 – John Tector
2019 – Rosa McDonald
2018 – Kevin and Myra Kane
2018 – Bree McMahon
2017 – Amanda Crawford
Annie Gray Gibbs
Sarah Lower
Allison Press
Razan Abu-Salha* + family
Judy and Robert Abee
Fred Adams, Sr.
Terry W. Alford*
John L. Atkins III
Dana Davis Bayley*
Douglas M. Bennett
Charles Boney, Sr.*
Leslie Boney, Jr.*
Franklin Bost
Douglas M. Brinkley
Dwayne Bryant
Norma Burns
Marley Carroll
Eduardo Catalano*
Clymer Cease
Michael S. Cole
Richard Curtis*
Bradley W. Davis*
Daniel Douglas
Curtis W. Fentress
Scott Ferebee, Jr.*
Charles A. Flink
Cabell Ford
Philip G. Freelon*
Richard J. Green
Michael Hager
Butch Hardy*
Jim M. Harrell
Edwin F. "Abie" Harris
Greg Hatem
P. "Perk" Hayes*
Peter Huckins
Roy Johnson
Brian Jones
Mark G. Jones
William S. Jones*
Barrett L. Kays
Paul LaVene
Donald R. Lee
Elizabeth B. Lee*
Susan P. Little
William B. Little*
Cynthia Malecha
Kenneth Martin
Craig McDuffie
Herbert P. McKim*
Alfonso W. Merino
William G. Monroe III
Linda J. Noble
William L. O'Brien, Jr.
Irvin Pearce
Norman Pease*
J.J. Peterson, Jr.
David Ramseur
Robert Roberson
Stephen H. Robertson
Nisbet P. Rodgers*
Gordon Schenck*
Steven D. Schuster*
Brian Shawcroft*
Macon S. Smith*
Rodney Swink
Walt Teague
Patricia Tector
Frank Thompson
Michael Tribble
Nan Davis Van Every
Constantine "Nick"Vrettos
Lloyd G. Walter, Jr.
Susan and Randall Ward
John G. Wick
Carter Williams*
Jennifer Zuckerman