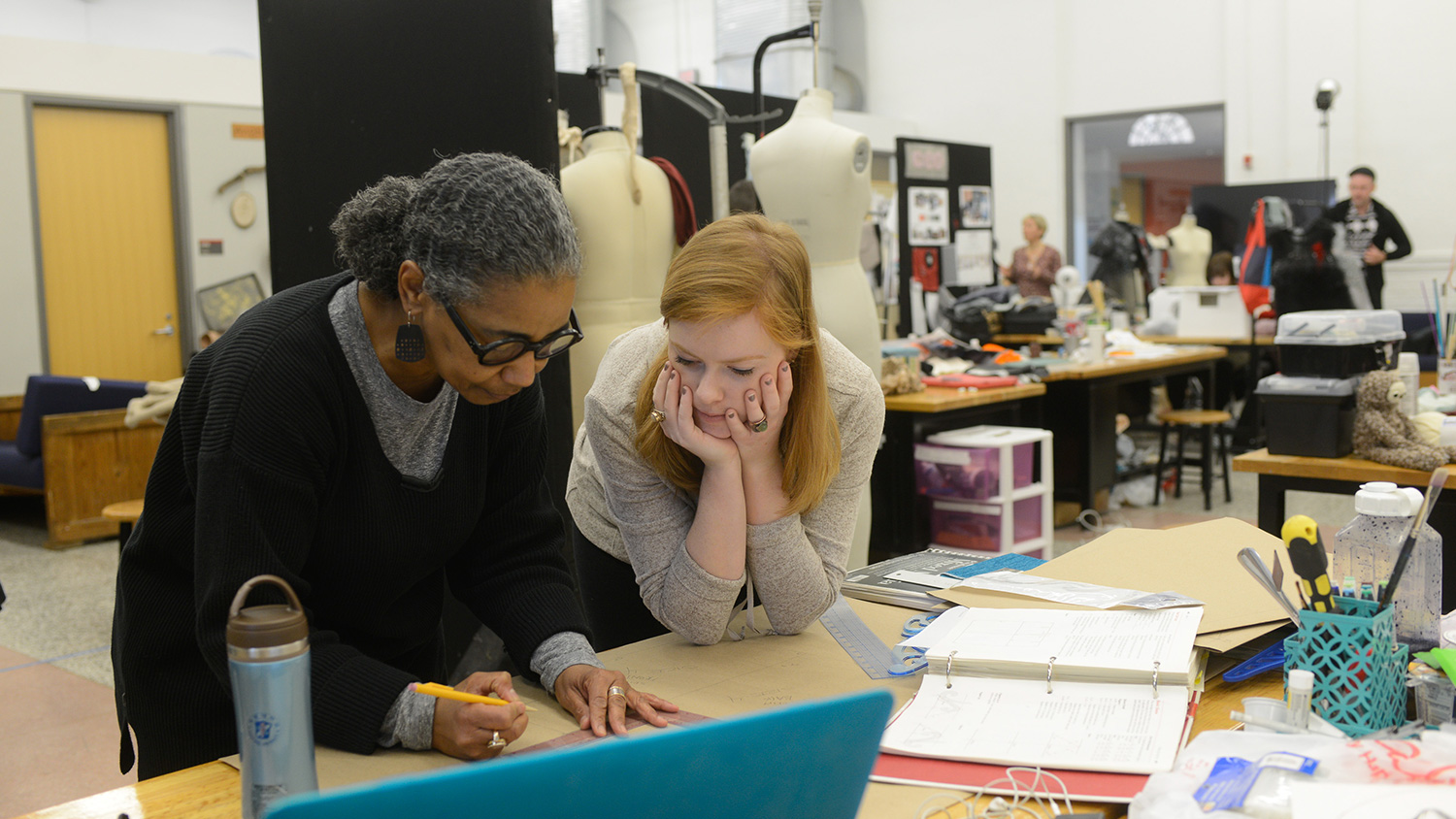 Student Enrichment
Discover a wealth of resources to support your work in design.
At Your Fingertips
We're here to help you find your way — and your passion. From cutting-edge equipment to tailored career services, you'll have everything you need for your grandest designs, now and after graduation.
At NC State, I've been able to craft a story and a portfolio. It's been a great opportunity.

Will Reuther

Master of Industrial Design, 2019
Diversity
As a public design college, we're fortunate to have a thriving community diverse in culture, race, gender, and personal interests. Our differences strengthen our creative environment, and we welcome students of all backgrounds.
The First-Year Experience
Student-Led Sustainability
We're committed to teaching and developing design solutions for a sustainable future. Students have led the way on sustainable initiatives like Scrap Traps and a recent zero-waste Art2Wear fashion show, and we've partnered with campus at large to improve the environmental impact of communal spaces and new buildings.
Spark Change
Our students shape our community and drive it forward, and leadership opportunities abound. Get involved, and help us forge what's next.
A Full Plate
What you make of your time here is up to you. Our bustling creative community includes student organizations and plenty of activities. Looking for more? We also have a full calendar of events and extra-curricular lectures.