First Year Experience
Immersive and hands-on design studios and method courses focused on the processes of design thinking
First Year Experience (FYE) is the foundational, interdisciplinary curriculum that prepares all incoming studio majors at the College of Design for their future disciplinary studies.
FYE courses serve as the introduction to fundamental design concepts and methods representative of creative activity across design and artistic disciplines. They encourage entering freshmen to think critically and act creatively about and upon design, art, and the world around them as they secure a skillful level of craftsmanship in the conception, development, and making of all studio-based work. The project-based curriculum focuses on key design issues such as process, method, technique, technology, and the production of visual and physical items necessary for question seeking and the envisioning and development of design ideas.
For the fall semester, all freshmen begin in an interdisciplinary studio and design inquiry lecture course with students across all College of Design majors. In the spring semester, students are immersed in a discipline-specific fundamentals studio and methods course to prepare them for their sophomore year in their chosen major.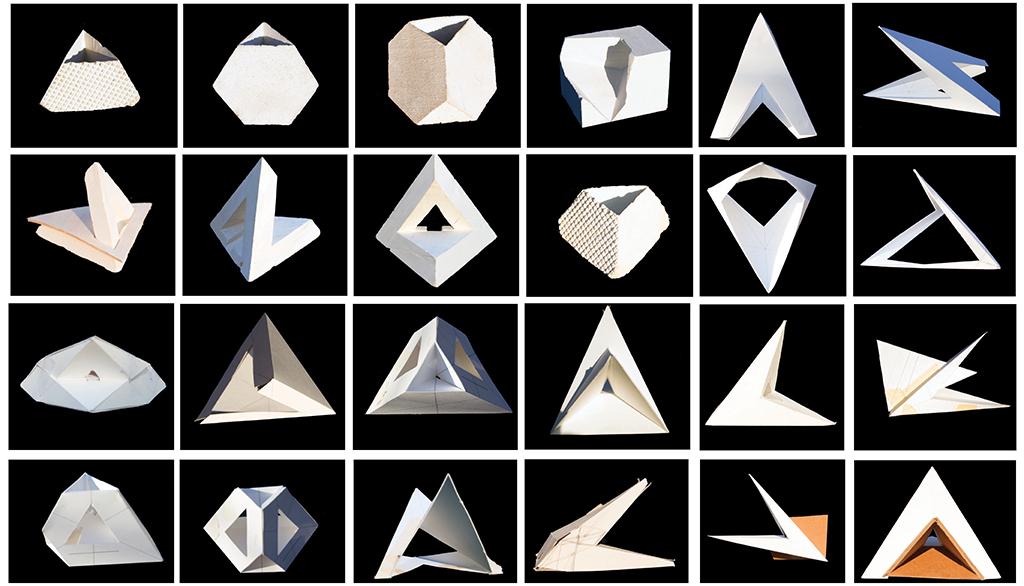 First Year Experience Student Work
See examples of student work in the gallery below.