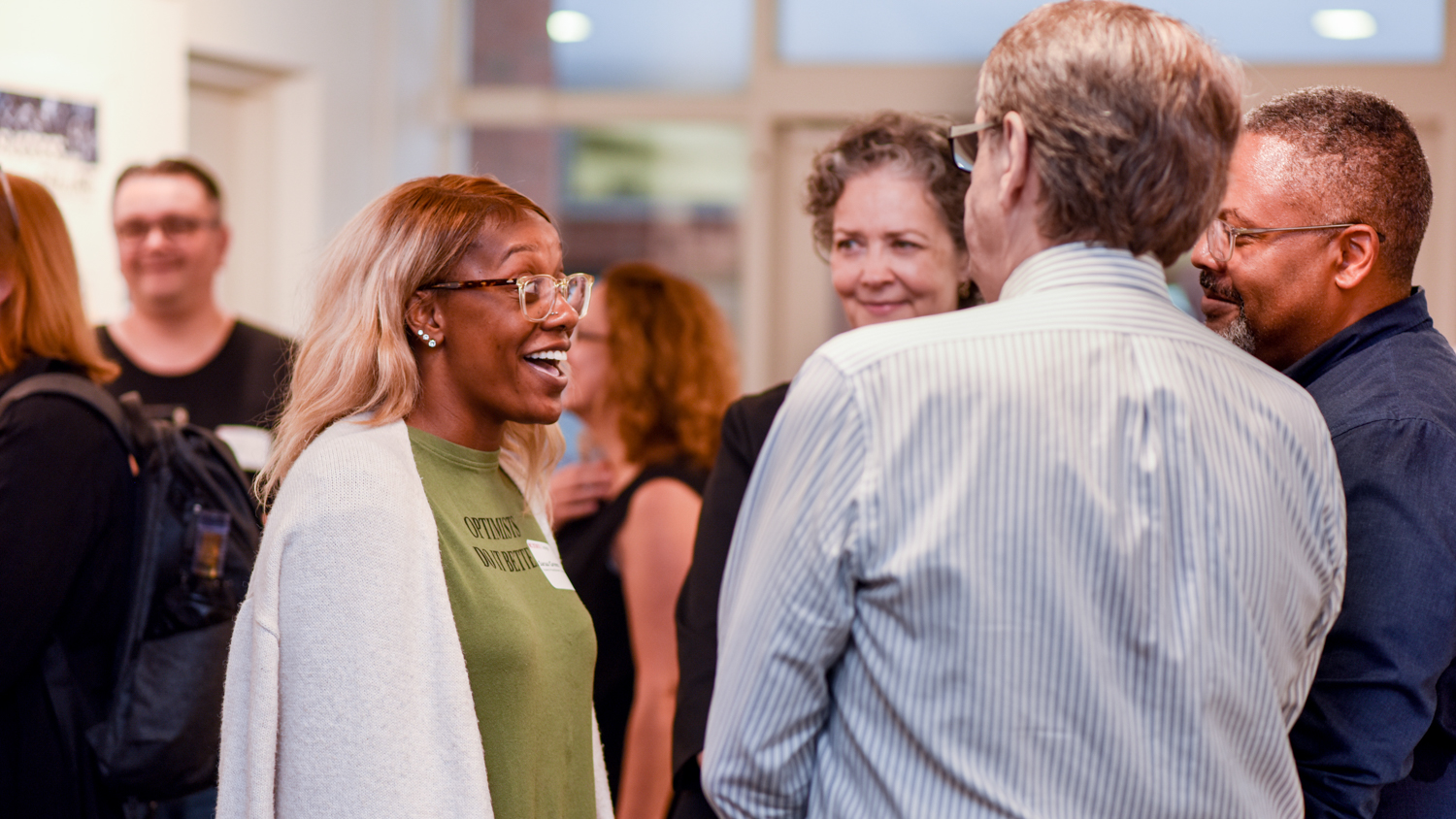 Career Resources
The whole world of design is open to you — and we'll help you every step of the way.
Starting Your Life in Design
College of Design Career Services supports students in their career exploration, internships, job search, and applying for further education.
We provide one-on-one assistance with the following:
Resume enhancement
Cover letter crafting
Interview preparation
Mock interviews
Job search strategies
Writing personal statements for graduate school applications
Networking to build professional relationships
Utilizing LinkedIn
Portfolio review days by industry experts
Career Expo and employer on-campus recruitment
Individualized career advising appointments
Virtual Career Fair
The College of Design is hosting a virtual career fair for employer representatives to meet with our truly exceptional students. The virtual career fair platform with integrated video appointments will allow students to introduce themselves and for employer representatives to discuss their organizations and available career opportunities.
Event Details:
Date: February 11, 2021
Time: 11:00 am – 3:00 pm
Registration Fee: $50
Using ePACK in Your Internship/Job Search
Students searching for opportunities are encouraged to utilize ePACK, the university database for internships and job postings. You can also learn about upcoming events to help you advance your professional readiness, connect with employers or plan for graduate and professional programs.
How to set up your ePACK account:
Registration

Go to www.ncsu.edu/epack (select appropriate user type)
Enter your username (Unity ID) and password. If you don't know your password, click on "forgot password" and it will be emailed to you

Complete Your Profile

Fill in all requested information (contact, academic and job search details)
Complete your entire profile. An incomplete profile will limit the ePACK features that you can use

Upload a Resume

Meet with Career Services to help you enhance your resume
Upload your resume
Log on to your ePACK account and click on documents
Click on add new to upload your resume and other documents. Check for accuracy after the upload
Career Services Resources
The College of Design has additional resources on Moodle. To get to the resources, follow the steps below.
Alumni Career Resources
The College of Design provides career services for alumni up to one year after graduation. Past that point, alumni can choose to join the Alumni Association and utilize alumni career services.
Contact Anna Velleggia, manager of Career Services for more information.
Hire Our Students and Alumni
Employers are invited to recruit our talent through scheduling on-campus recruitment, attendance at the Career Expo, and participation in select special events. We partner with the NC State Career Development Center to offer all of our recruiting partners access to ePack, the University's online recruiting tool, for job and internship postings.
If your organization already has an ePACK account, you are all set! If you do not have an account, click here to register online – it's easy! If you need technical assistance with ePack you can email here for assistance.
Once registered, you can continue to visit the ePack system to post all new opportunities as they become available. Your postings will also be included in our weekly job/internship email newsletter to Design students.
Connect with us!
Share your basic information: name, email, title, employer, city, state to be included in the internal virtual Design Career Center. This is used by current students and alumni for networking and advice.
Students want to hear from you!