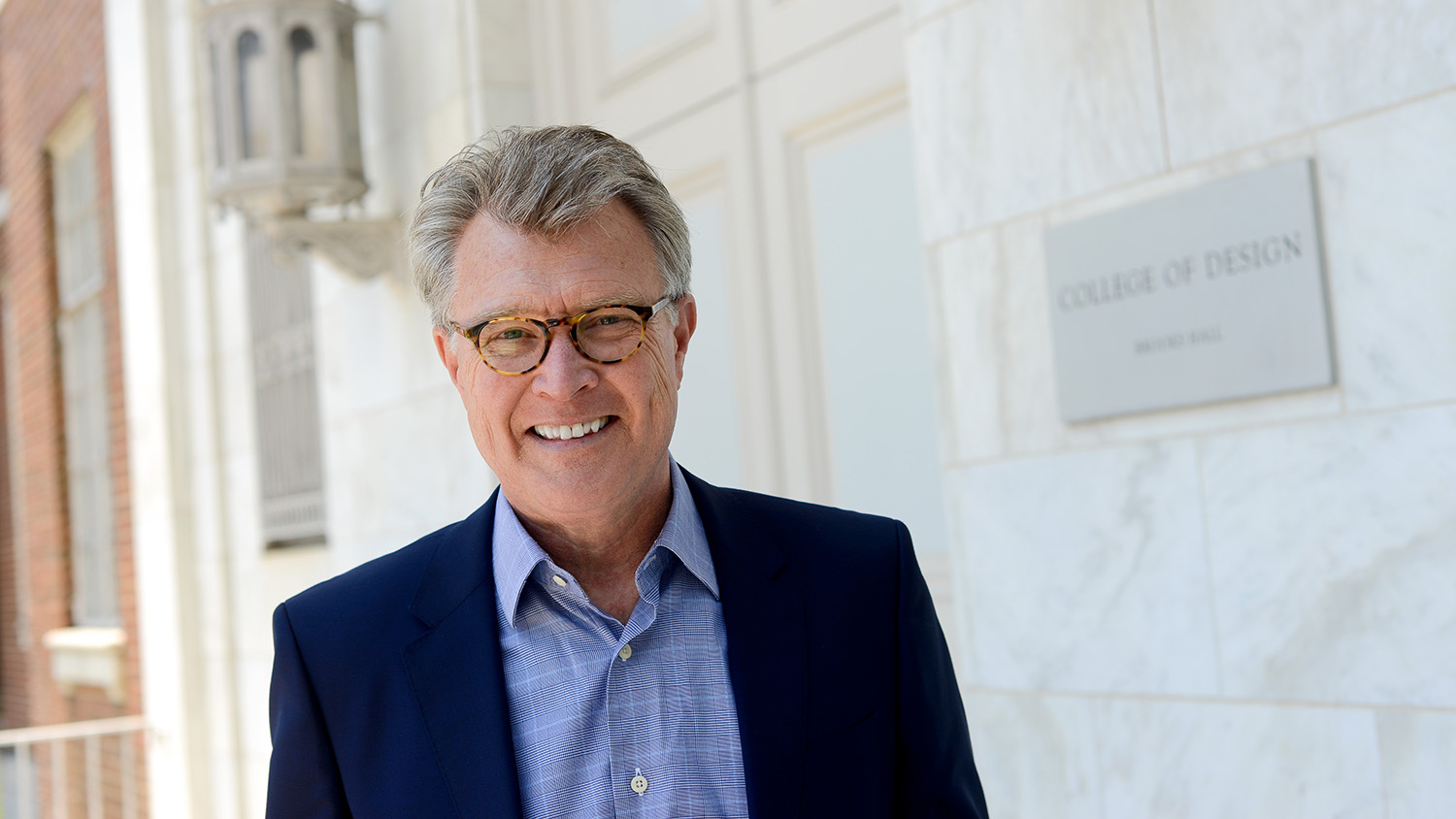 From the Dean
Find out what it means to live a life of design by exploring our website.
You are likely in the process of selecting the college or university that will provide you the education, experience, and opportunities that fit your interests and needs as you pursue a career in design. This is an exciting time, and I believe you will find our programs, faculty, and curriculum to be rewarding, innovative, and interdisciplinary.
We offer degrees in Architecture, Graphic Design, Industrial Design, Art + Design, Landscape Architecture and Environmental Planning, and Design Studies and have focused applications in the built environment, product design, textile and fiber design, user experience, animation and multimedia, as well as creative practice through the exploration of mediums, composition, and storytelling. All ideas start with design thinking, which is a process that takes a human-centered approach to problem-solving, and it is the foundation for an education in a broad range of disciplines that encourage students to explore beyond the expected.
If you are thinking about studying design, and if you are curious about what it means to live a life of design, this is a great place to be. NC State is a major university that will give you the opportunity to study design in a context that is complimented by sciences, engineering, textiles, humanities, and culture. We live in a dynamic part of the world – Raleigh, NC – in the heart of RTP (Research Triangle Park), where exploration into innovation goes beyond anything that you or I can imagine. And designers are a key part of that.
Through the first-year experience, the process of design thinking and ideation, collaborative and sponsored studios—you will participate as a designer in innovation as it addresses the needs of our society here at the NC State College of Design.
Mark Elison Hoversten, PhD, FASLA, FCELA, AICP, Assoc. AIA