Design + Build
Design + Build is a fully unique experience that prepares prospective designers for real-world practice.
Design + Build in Architecture
The School of Architecture has a long-standing design-build program. Each summer student teams, led by experienced faculty, design and build a project for community clients.
During the intensive studio, students experience and understand the design-make-design cycle, address client parameters, learn design development and construction documents phases, integrate universal design principles, respond to multiple contexts, integrate landscape and architectural design, learn collaborative design skills, and physically build a permanent project.
Design + Build in Landscape Architecture
Design + Build (LAR 506) is a hands-on "landscape architecture design" studio that has been offered to the College of Design students for nearly a decade. It puts them in a scenario where they must conduct research, perform site analysis, ideate solutions, and construct a project for a client within a budget and a time frame.
Created by Associate Professor of Landscape Architecture Andrew Fox, ASLA, the first project by the studio in 2010 involved designing and building a rain garden outside of NC State's Syme Residence Hall – one of the student residence halls adjacent to the NC State Design campus.
Design + Build Program wins Sir Walter Raleigh Award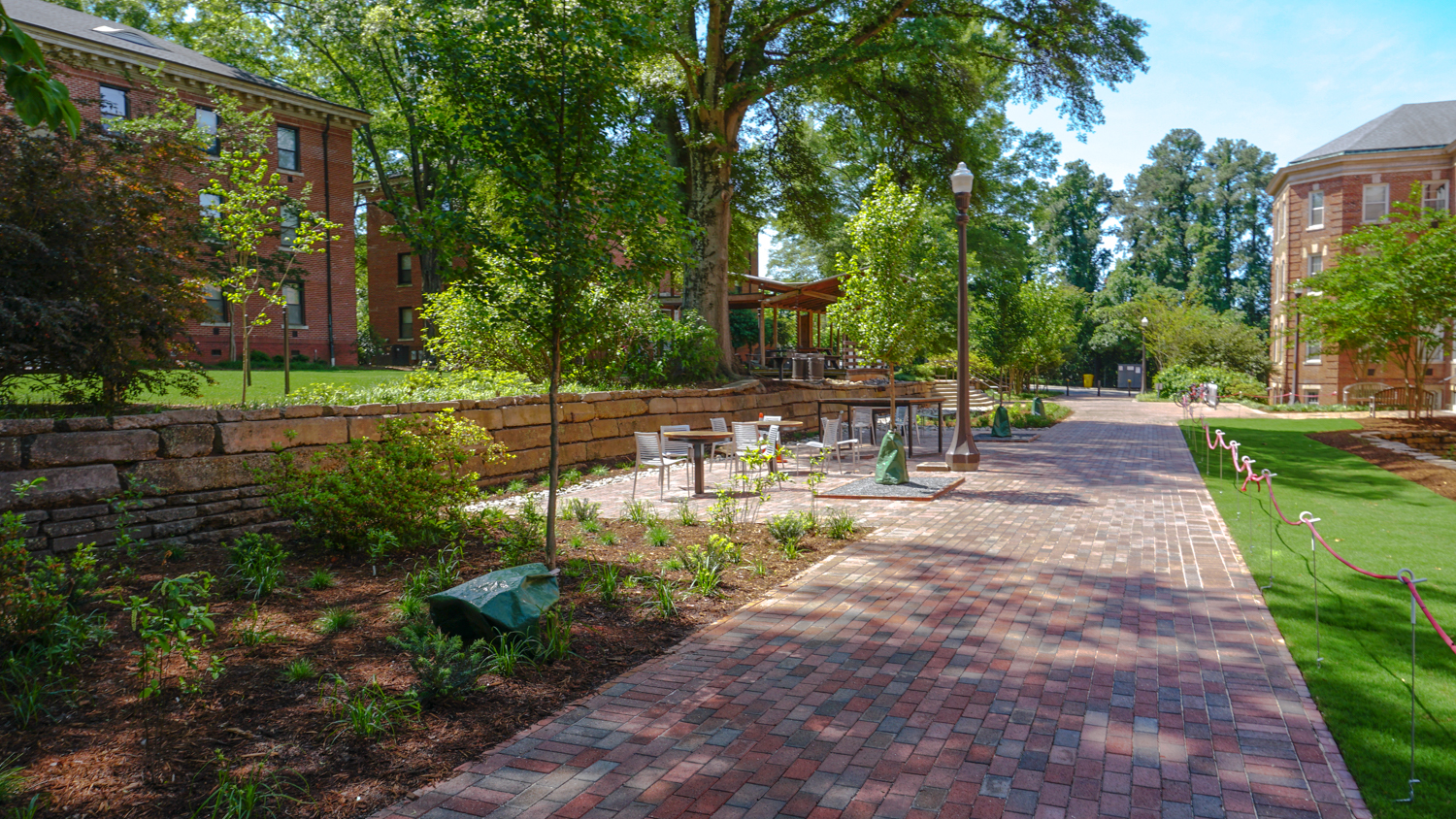 The Syme Hall landscape design and build project is an addition to the Design + Build legacy by redeveloping 0.2 acres on the east side of Syme Hall.
Near the original heart of campus, the site master plan aims to realign the historic walkway, scale down the area for pedestrians, implement green infrastructure, and teach landscape architecture students about construction materials and methods. The Syme Hall east landscape spans two graduate studio sessions involving 20+ landscape architecture students and faculty as well as sustainable partnerships with University Housing, the Office of the University Architect, Landscape Construction Services, and several industry donors. The project involved Syme Hall residents giving them an in-person forum to provide input into the design.