Design + Build Program wins Sir Walter Raleigh Award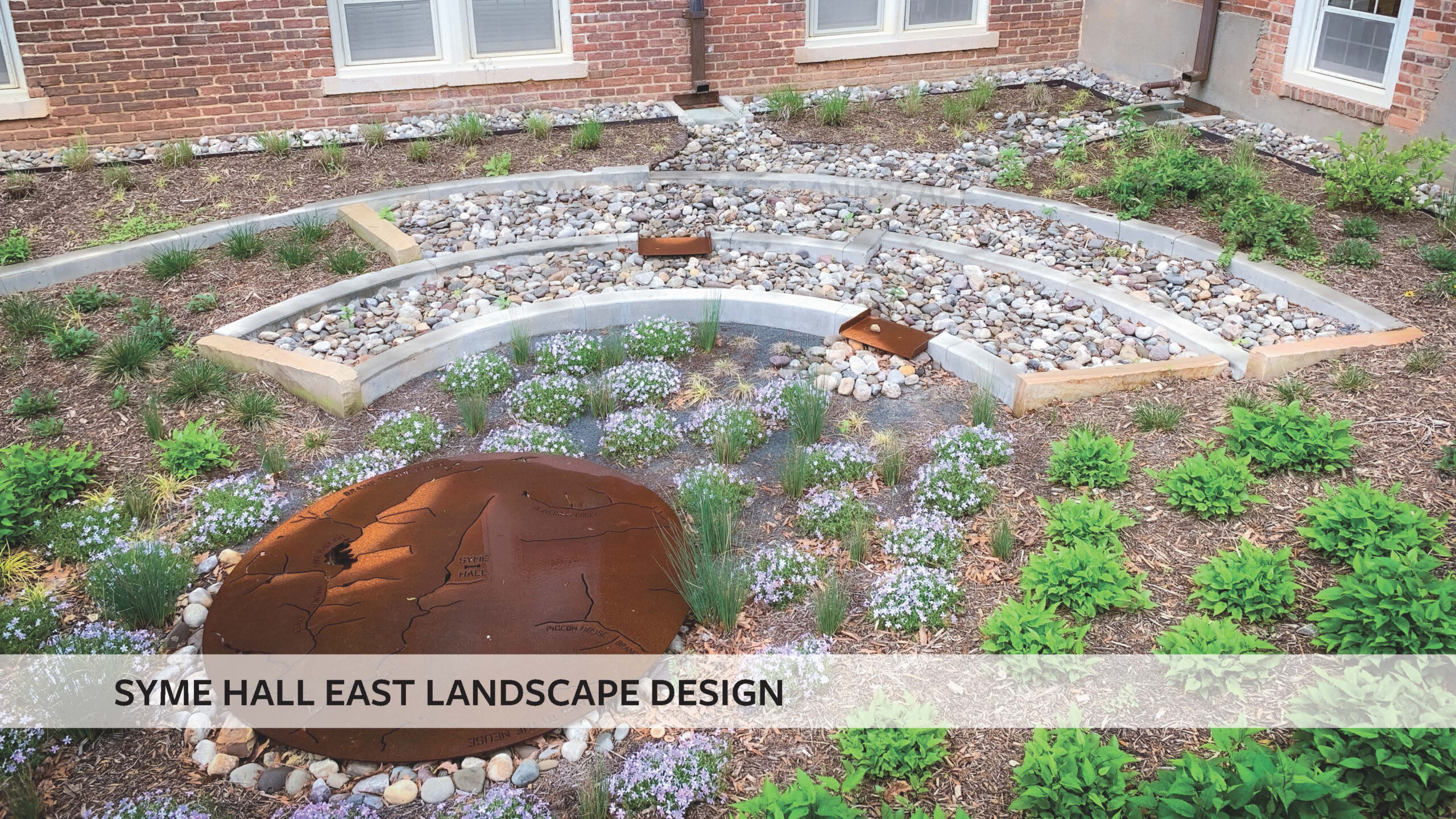 The Design + Build studio won a Sir Walter Raleigh Award for Community Appearance in the Landscape Design category. Students, along with Associate Professor Carla Delcambre and Assistant Professor of the Practice Jesse Turner, celebrated at an awards ceremony on October 2, 2019.
The Sir Walter Raleigh Awards for Community Appearance recognize outstanding new contributions to the character, environment, and appearance of the City of Raleigh. Since 1983, the Raleigh Appearance Commission has presented more than 200 Sir Walter Raleigh Awards to developers, designers, building owners, community groups, civic clubs, churches, and citizens.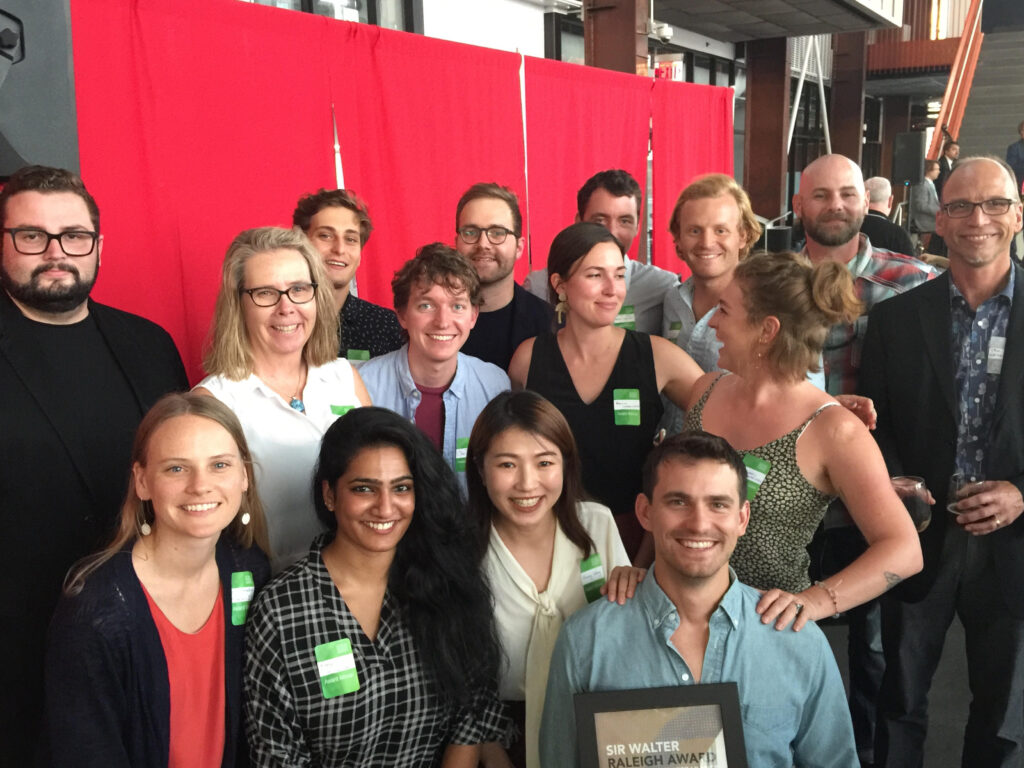 Explore the project in-depth >>
About Design + Build
The Syme Hall landscape design and build project is an addition to the NC State Design + Build legacy by redeveloping 0.2 acres on the east side of Syme Hall. Near the original heart of campus, the site master plan aims to realign the historic walkway, scale down the area for pedestrians, implement green infrastructure, and teach landscape architecture students about construction materials and methods. The Syme Hall east landscape spans two graduate studio sessions involving 20+ landscape architecture students and faculty as well as sustainable partnerships with University Housing, the Office of the University Architect, Landscape Construction Services, and several industry donors. The project involved Syme Hall residents giving them an in-person forum to provide input into the design.
Working with the Natural Environment
The primary goal, to implement green infrastructure, is accomplished by treating stormwater, improving the existing plant palette, and creating spaces for people to interact with the sustainable site systems. The roof downspouts were disconnected from the existing storm drain and routed through rain gardens that slow, clean, and partially detain the water before entering Rocky Branch Creek. Other entities like suspended pavement systems for the new trees, satellite soil areas, and swales give more opportunities to treat stormwater. Large swaths of native plants provide seasonal interest, low-maintenance, and diversity for wildlife habitat. 
Serving the Community
Custom details like stormwater scuppers, educational drain inlet covers, rain gardens, thermally-modified ash tables, and reclaimed brick paving give students an opportunity to learn about sustainable construction techniques. This project is also hosting a current grant to integrate performance monitoring and pursue Sustainable SITES-certification. While the project has a significant impact on users and the environment, it's boundary expands as it gives students hands-on learning experiences and influences sustainable practices for the entire campus.