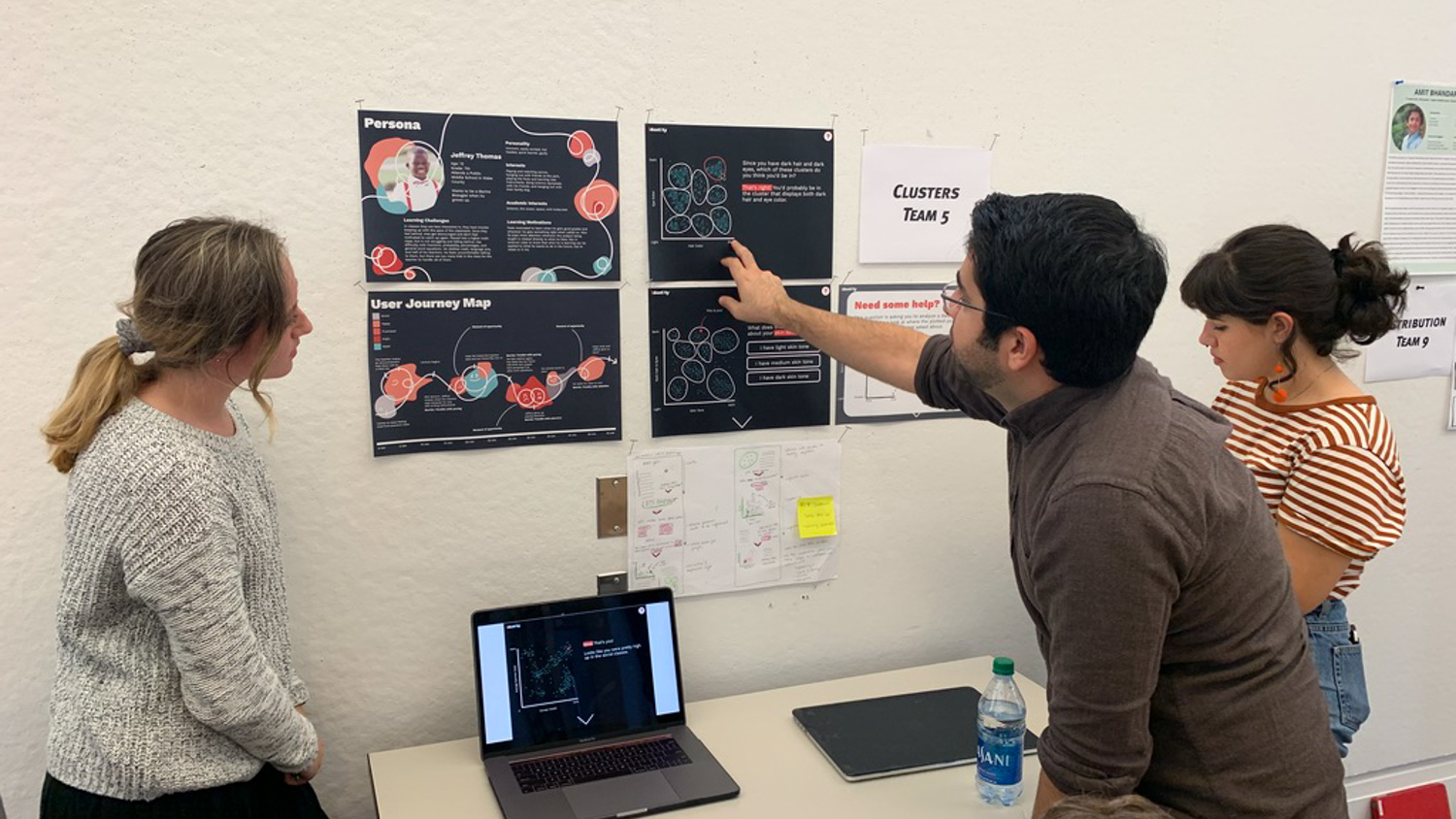 Graphic & Experience Design
Prepare for a design position in user experience design, user interface design, branding or service design.
Our program blends user experience and user interface design (UX/UI) with traditional graphic design practices like branding, typography, service design, and exhibition design. We create interfaces, digital products, brands, and environments that are embedded in larger experiences. Students learn human-centered research methods to ensure that these experiences focus on user needs and desires, thus empowering the people who interact with them. The NC State Bachelor of Graphic & Experience Design (BGXD) is consistently recognized as one of the top NASAD accredited design programs in the country. Alumni are designers in software companies and leading design firms (such as IBM, Red Hat, SAS, Lenovo, Citrix, IQVIA, Pentagram, IDEO, Willowtree, and R/GA).
Graphic & Experience Designers:
Visualize, prototype, and produce digital products, websites, apps, identity systems, wayfinding, and packaging.
Employ human-centered research methods to understand and inform design decisions.
Develop strategies and systems for making experiences more accessible to users.
Collaborate with other experts, such as ethnographers, data scientists, software engineers, psychologists, and computer programmers.
Explore emerging technologies—data visualization, virtual reality, augmented reality, and artificial intelligence.
See Student Work
See more examples of student work here: Department of Graphic Design Student Work