Faculty Research Activity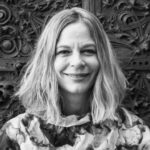 Research

Armstrong explores how machine learning might be leveraged through interface design to support decision making, lower barriers to access, and grant agency to users.
Recent collaborations: SAS, Redhat, IBM, Sealed Air, WebAssign, Advance Auto Parts The North Carolina Museum of Natural Sciences, The Laboratory for Analytic Sciences
Author/Designer
Former co-chair of the AIGA Design Educators Community
Former member of the AIGA National Board of Directors
NC State University Faculty Scholar
Website: helenarmstrongdesigner.com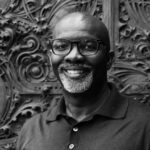 Research/Practice

Graphic design for community engagement and collaborative design processes (e.g. Mapping a Cultural Legacy in South Park East Raleigh knowledge maps)
"On Place, a Framework for Multidisciplinary Place-based Narratives," (Co-investigator)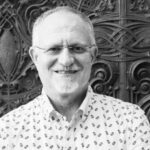 Research/Scholarship

Design history from the Industrial Revolution to present
19th & 20th Century European and American architecture
19th & 20th Century European and American painting and sculpture
Author

Henry Dreyfuss, Industrial Designer: The Man in the Brown Suit (Rizzoli, 1997)
American Design (5 Continents/MoMA, 2008)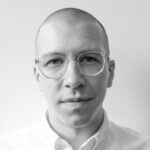 Author/Designer

Scratching the Surface, a podcast about design, theory, and creative practice
Designer and co-editor of Culture is Not Always Popular: Fifteen Years of Design Observer, published by MIT Press in 2018
Edited 1, 10, 100 Years: Form, Typography, and Interaction at Parsons, a forthcoming book on the history of the Parsons School of Design's Communication Design program.
Launched readings.design, a free online library of design texts.
His work and writing has been featured in Eye Magazine, Architectural Digest, Curbed, The Architect's Newspaper, and Design Observer.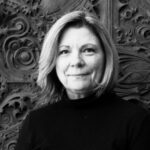 Scholarship/Creative Production

Typography and typographic tools
Improvisational pedagogy
Situational curation
Ornament in graphic design (DecoRational)
Alternative design writing
Author/Designer

Graphic Design in Context: Typography (Thames & Hudson, 2012)
Co-curator

Deep Surface: Contemporary Ornament and Pattern, (CAM Raleigh NC, 2012)
DesignInquiry: Futurespective (ICA MECA, Portland ME, 2019)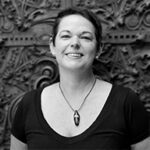 Research

Design pedagogy and curriculum, especially within online learning environments
Interdisciplinary collaboration
Multidimensional (2D, 3D, 4D) interface strategies for visualizing multivariate data, including the visual translation of scientific research for non-specialists
Design-based teaching and learning
Founding Editorial Board Member
Review Editor

Communication Design (Taylor & Francis)
David Oh, Assistant Professor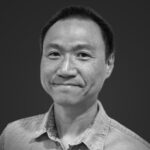 Research

Principal investigator (PI), in collaboration with The Laboratory for Analytic Sciences (LAS), investigating automation in search and content triaging funded by the National Security Agency.
Principal investigator (PI), in partnership with TestedHQ, exploring novel UI search components and data management features in a digital application.
Reenvision of a mobile onboarding process with a typographical system in collaboration with TestedHQ.

Author/Designer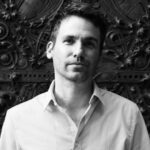 Research

Co-Principal Investigator on Virtual Reality to Improve Students' Understanding of the Extremes of Scale in STEM, funded by the National Science Foundation, with PI Karen Chen and Co-PI Cesar Delgado. This project is developing and testing an educational virtual environment — Scale Worlds — that allows students to grow up to the size of the unobservable universe or shrink down to the Planck length, as they learn about scale and improve their numeracy.
Theory development, visual analysis, empirical investigation, and production of complex visual displays for STEM education.
Theory development and empirical investigation of visual metaphor in advertising.
Classification and evaluation of visual representations in multimedia.
Author

"Design Exploration as a Research Discovery Phase: Integrating the Graduate Design Thesis with Research in the Social Sciences," published in AIGA's academic journal Dialectic (2022).
"A Taxonomy of Cognitive Image Functions for Science Curriculum Materials: Identifying and Creating 'Performative' Visual Displays," International Journal of Science Education (2021), with co-authors Delgado, Tang, Bordas, and Norville.
"Anticipating Gaze-Based HCI Applications with the Tech Receptivity Interval: Eye Tracking as Input," Visible Language (2020), with co-authors Tober, Littlejohn, and Hill.
"Aspects of Visual Metaphor: An Operational Typology of Visual Rhetoric for Research in Advertising," International Journal of Advertising (2019).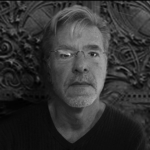 Website: http://www.imaginarycountry.org/
Creative Production

Audience interaction and visual storytelling on issues of borders, traditional culture, diaspora, and effects on communities in transition
Scholarship

Participatory design
Design and social innovation
Public sociology