Undergraduate Studios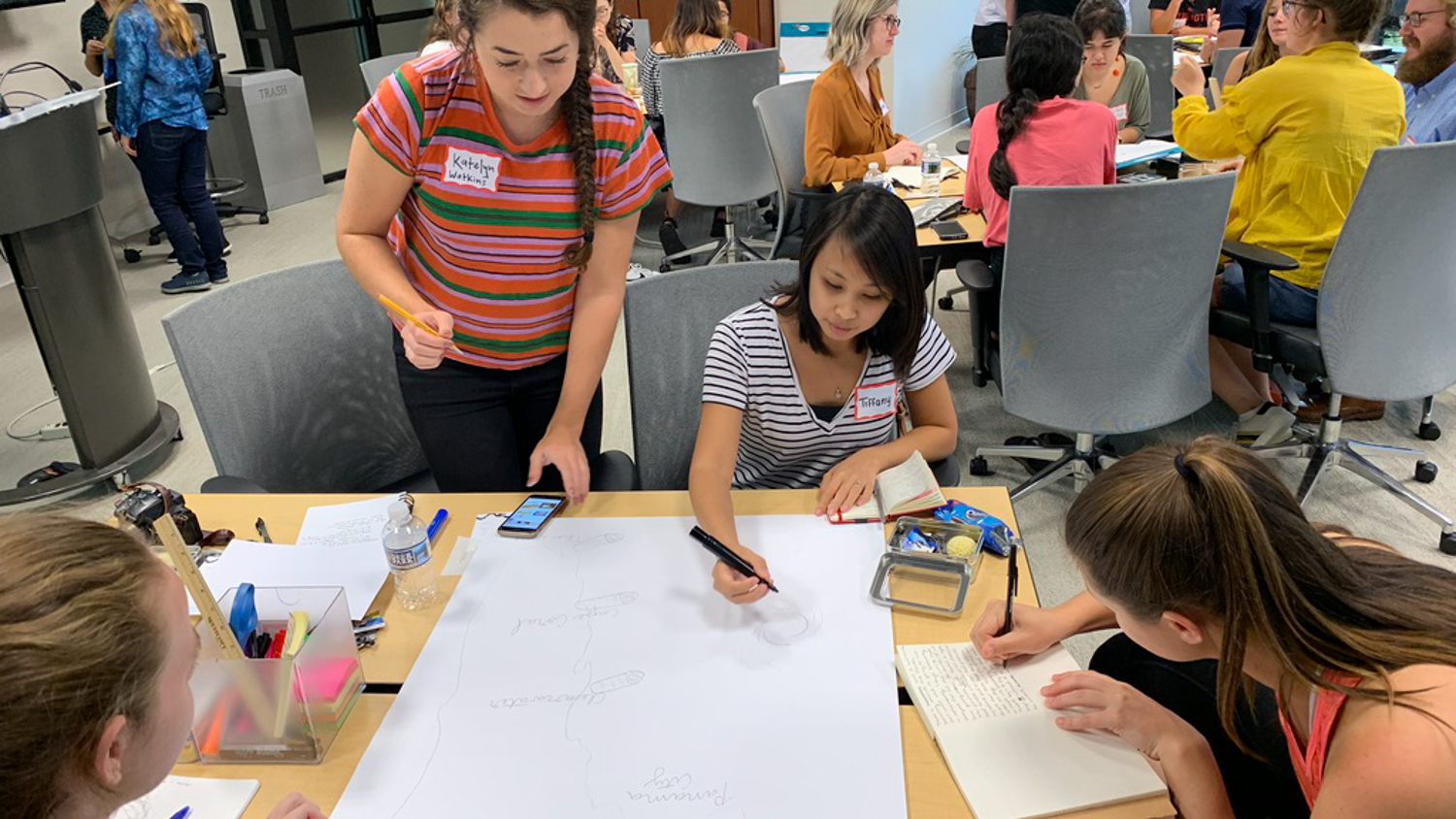 Work from the studios for the Bachelor in Graphic & Experience Design.
GD 210: Image and Tech Tinkering
An introduction to exploration with imagery (including typography), and technology. It introduces basic critical and interpretative ideas about images in context with users in mind. This includes fundamentals of both the reproduction and experience of imagery that are particularly relevant to the Graphic & Experience Design curriculum. GD 210 also introduces students to technologies relevant to current and future design practice, and nurtures rapid ideation through prototyping techniques.
GD 201: Design, Context, and Experience
Introduction to analysis and form-making in graphic & experience design through investigations of design artifacts as components of larger and physical, social, cultural, and
technological systems.
GD 202: Designing for Settings, People, and Use
Relationships among audience/user interpretive behavior, attributes of physical and cultural settings, and objects with attention to different perspectives on the role of the designer.
GD 301: Branding, Interaction, and Service Design
Investigations of branding, interaction, and service design in response to problems of complex systems and contexts.
GD 317: Typographic Language, Writing, and Reading
GD 400: Advanced Graphic & Experience Design Studio
Starting with the second semester junior year, the last three studios offered by the program are topical and interdisciplinary. Student design teams and or individuals address advanced visual communication problems from a human-centered perspective. Students select from concurrent studio offerings. Optionally, during this level of study toward degree, students may choose from approved study abroad offerings, or other disciplinary studios offered in the college.
GD 417: Information and Publishing Design Systems