+

Explore
Undergraduate
Graduate
Explore the programs offered and learn how they fit within your goals.
Start Exploring!
Explore how you can shape the world by addressing complex challenges through design practice and research.
Start Exploring!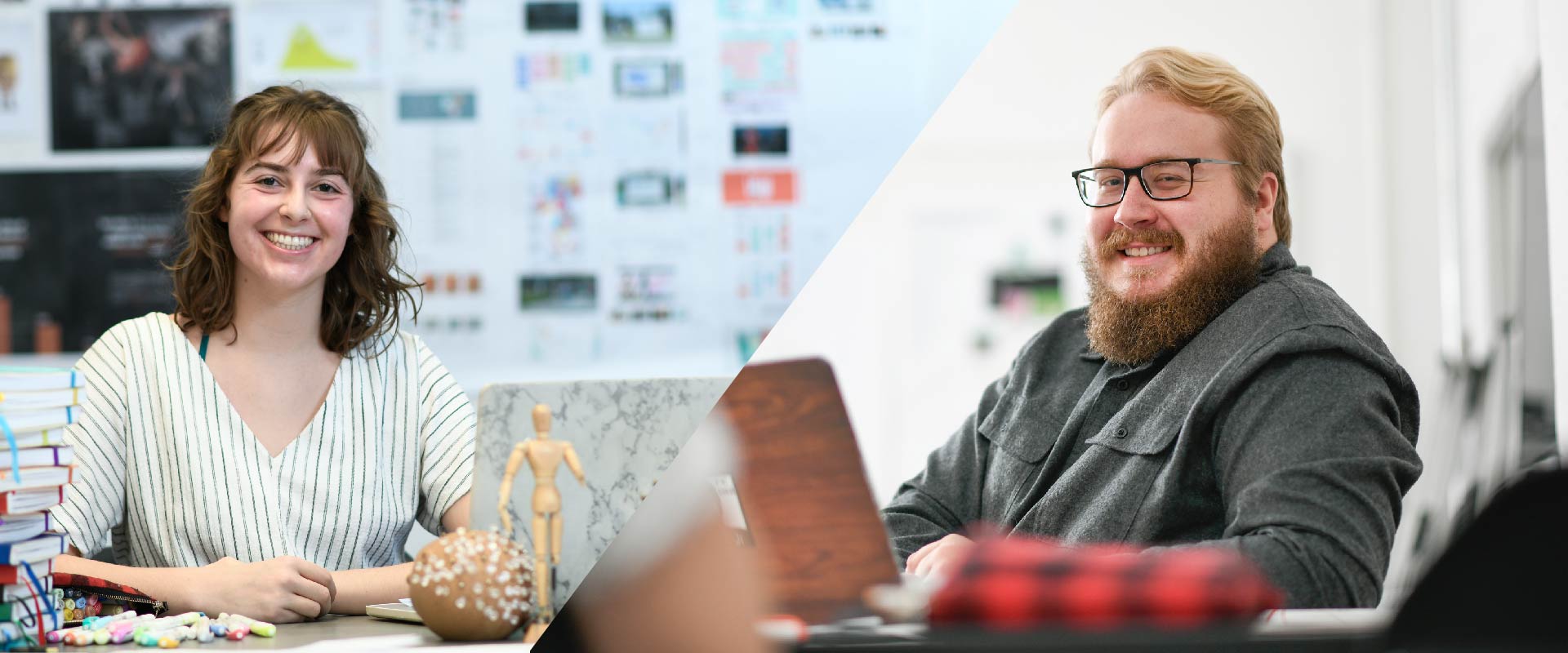 Graphic Design Students Featured in GDUSA Students to Watch
Graphic Design students Kennedy Liggett and Joseph Rogers were recently featured as part of GDUSA's "Students to Watch" list. Read a little more about each student.
Architecture Students Compete for 2020 AIA Triangle Scholarships
On January 27, 2020, 31 College of Design architecture students submitted their projects to the 2020 AIA Triangle Scholarship awards. The scholarships were separated into two Honor awards at $3,000 each, and two Merit awards at $1,000 each.

Industrial Design Program will host PENSOLE Academy for Spring 2020
PENSOLE Academy recently launched its L.E.A.D program, aimed at introducing students of color to footwear and functional apparel product-creation careers while providing the industry with a more diverse talent base. MID Alumna and Director of Education at PENSOLE Anna Smith created the program, which will host its master class at NC State this summer.
Exploring Solutions, By Design
NC State College of Design students and faculty are using design to tackle housing insecurity. Here's how:
From Biology to Graphic Design: Andy Hilts Brings Modern Design to SAS
Andy Hilts, a junior in the Graphic Design program at NC State's College of Design (CoD), didn't always consider a career as a creative. Now, his work is featured in a global campaign by one of the Triangle's most prolific tech companies.
Upcoming Events
Upcoming Events
February
24
5:30pm - 5:30pm
For Students: Dinner with the Dean!
Allred Gallery,
Kamphoefner Hall Rm G10, 2221 Katharine Stinson Dr.,
Raleigh, NC 27695
February
26
6:00pm - 7:30pm
Charles H. Burger Landscape Architecture Lecture: Jennifer Guthrie, FASLA
Burns Auditorium,
2221 Katharine Stinson Dr,
Raleigh, NC 27607

@

NCSTATEDESIGN