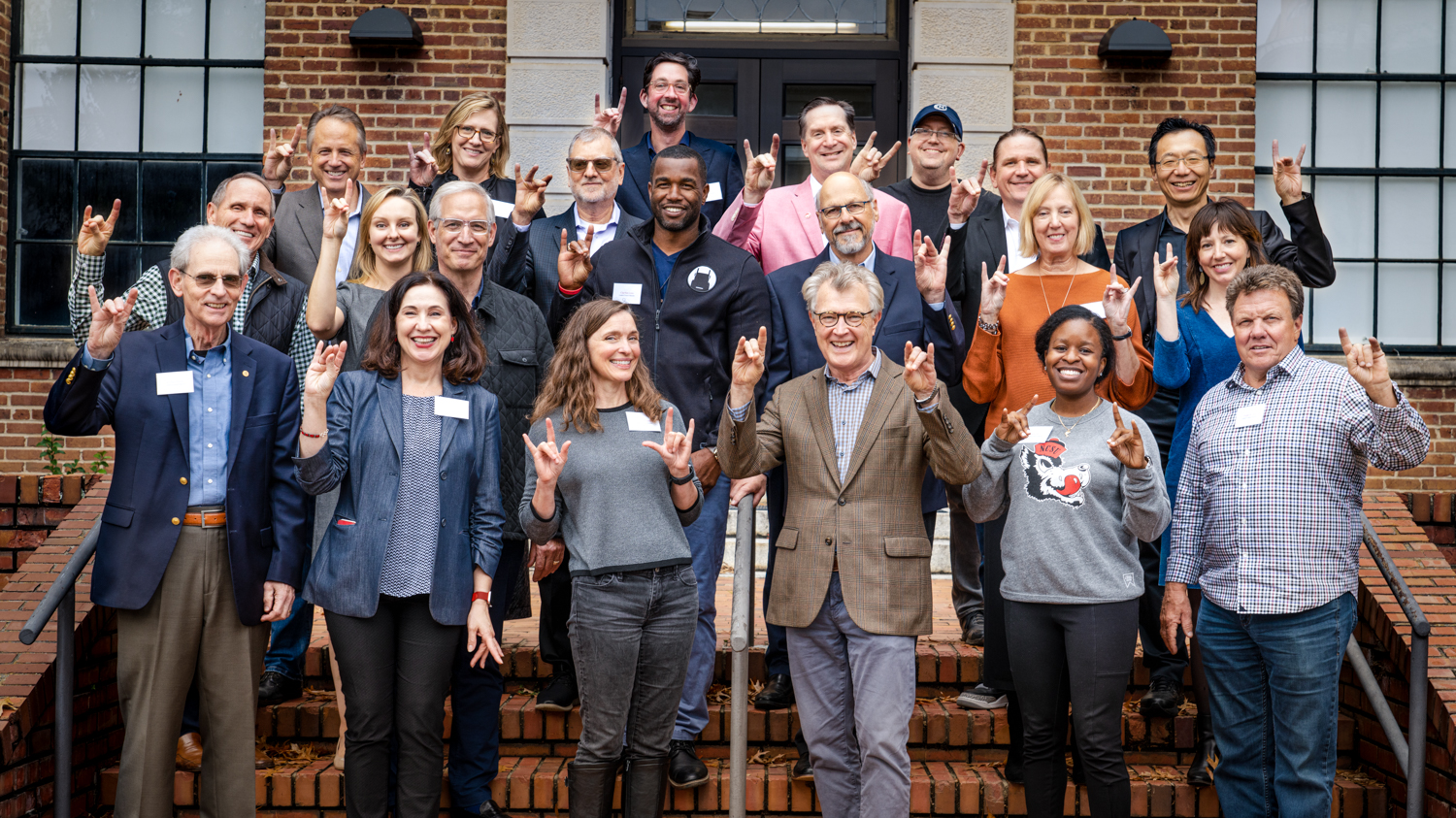 Leaders Council
See the volunteers who help direct and shape the College of Design.
Our Mission
Leaders Council members promote the welfare of the college through advocacy, fundraising and service. Through member involvement and engagement, the Leaders Council advocates for design at NC State University and beyond.
Watch the below video to hear from a few of our current Leaders Council members.
Established in 2010, the Leaders Council of the NC State University College of Design is a select group of outstanding alumni and friends from across the country who have distinguished themselves in the design professions. Members of the Leaders Council advise the College of Design in a number of important ways, including high-level strategic planning, branding and positioning, current trends in the professions, and student mentoring. They also serve as advocates for the College of Design, promoting collaboration, developing networking opportunities, and expanding the College's visibility and raising its profile.