Design Lab
Learn how we teach design thinking to middle and high school students.
The Design Lab is dedicated to teaching design as a way of thinking and to delivering design education experiences to benefit the K-12 community and beyond. Through active partnerships with College of Design faculty, students, alumni, and community, the Design Lab integrates collaborative, immersive, and interdisciplinary programming and resources for students and educators. We assert that design is a skill of everyday life, and seek to promote development of these skills for the betterment of the future.
Programs
Design Camp
Design Camp is an annual series of pre-college summer programs offered at NC State University College of Design to high school and middle school students who are interested in design. Design Camp informs students about college study in design and raises awareness of the impact of design in all aspects of our everyday lives. The skills in design thinking and creative experience gained at Design Camp can empower students on their path toward becoming innovative problem solvers and prepare them to tackle the challenges of the future.
Weekend Workshops
Weekend Workshops are brief, immersive design education experiences, offering a wide range of opportunities for teens interested in design. From skill-building to design thinking to concept-based projects to interdisciplinary design mash-ups and more, our talented instructors guide students in developing knowledge and experience in their focus area.
Field Trips
Field Trips include a tour of the campus of the College of Design and participation in a hands-on design challenge project in our on-campus Design Lab studio. This program is designed for middle and high-school groups with any level of design experience with the goal of learning to employ design thinking and the design process to develop creative solutions to a wide range of real-world problems. These field trips provide hands-on learning experiences that may be applied to a variety of subject matter upon returning to the school classroom.
Reach Out Initiative
Reach Out is an annual outreach initiative led by College of Design staff at the Design Lab for K-12 Education. This initiative aims to expand the influence of design to build a more diverse student body at the College of Design, and to promote design as a future sustainable career path. This program consists of educational design programming for educators and students from underserved and underrepresented communities in North Carolina.
Digital Design Lab
Our new Digital Design Lab for K-12 Outreach will continue the Design Lab mission through online platforms, providing a broader reach to the K-12 community at large. Through programming ranging from free short-form content to immersive long-form workshop tracks, the Digital Design Lab will help demystify design for students, their parents, and K-12 educators while improving understanding and skills in the disciplines. Digital Design Lab programming will drive curiosity and promote self-motivation while providing independent learning experiences and greater access to design concepts and processes.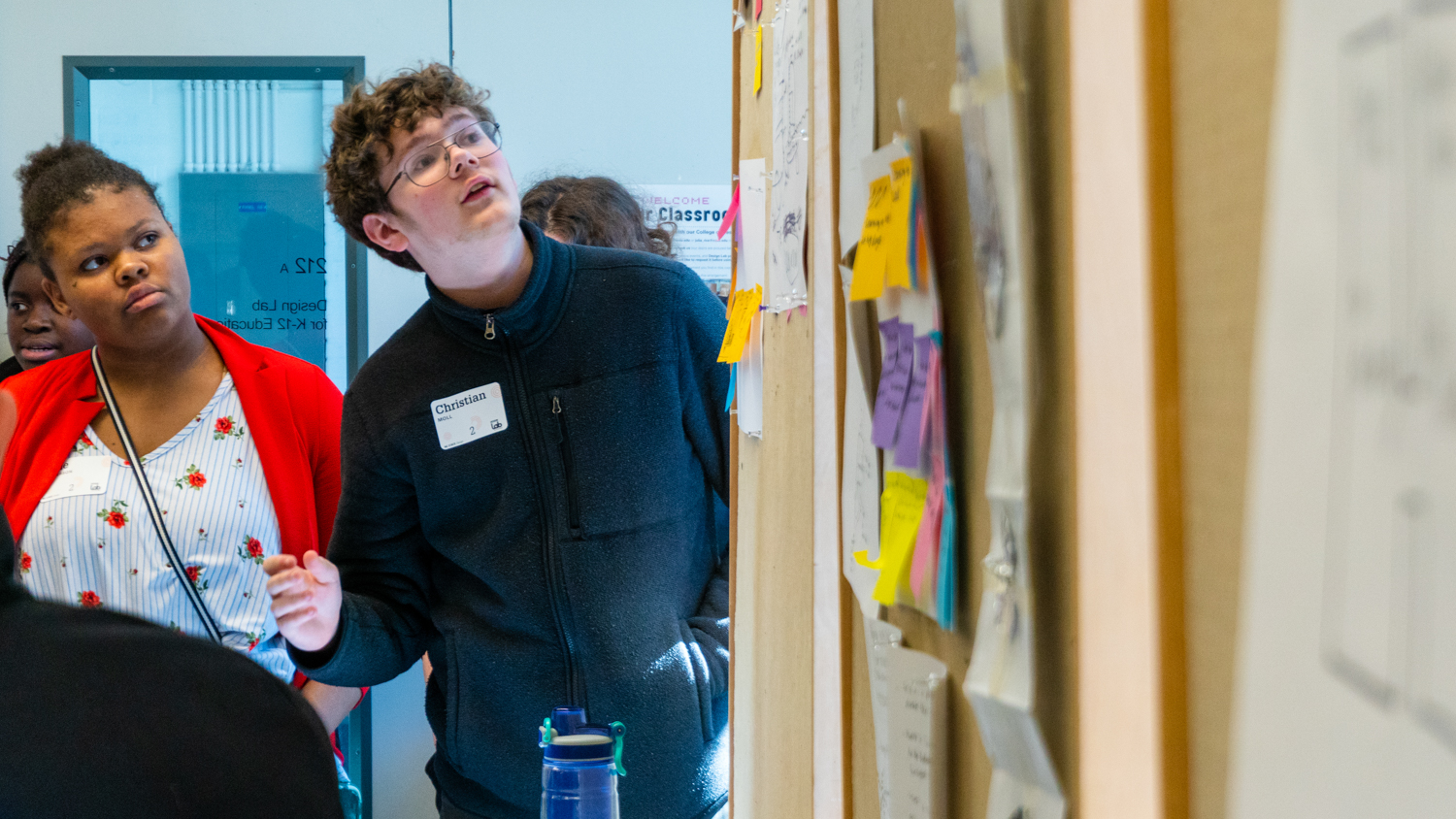 Teacher Professional Development
Teacher Professional Development opportunities are offered for educators interested in bringing design thinking into their classrooms. These workshops are intended to guide teachers in developing hands-on lessons that use the design process to engage students in lasting learning that meets curricular standards in any subject area. Teachers in all grade levels and academic areas of study are welcome and encouraged to attend. Certificates of participation will be provided for teachers seeking Continuing Education Units (CEUs).
Design Lab Newsletter Signup
To receive monthly updates on our programs, including information on Design Camp, please sign up for our newsletter.
"*" indicates required fields