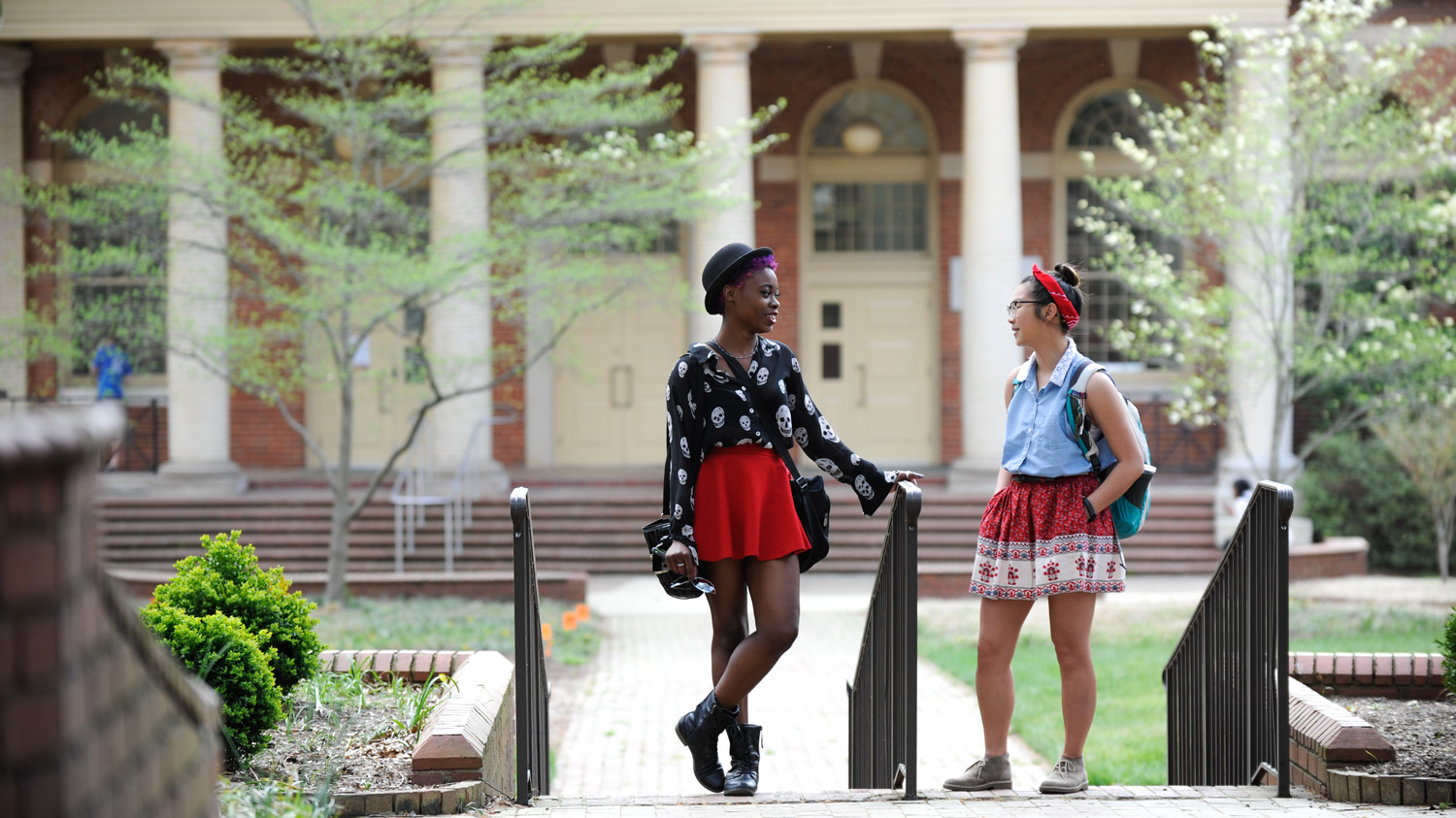 Incoming Student Registration
Welcome to the Pack! We are excited that you have chosen North Carolina State University's College of Design!
It's time to begin registering for your classes and this site will help guide you through the registration process. If you have not received information from Registration and Records with detailed instructions and login information, please contact that department. While it is not imperative to register immediately, it's important to register as soon as possible in order to have the best selection of courses. Please complete your schedule before Orientation.
Directions
Review the 8-semester display and Degree Audit for your major (links below). The 8-semester display is an example schedule and might not work for everyone. Your design courses should be taken in the listed order, but GEP (general education program) courses can be taken out of order unless noted.
Click here to view tutorials on the student information system, MyPack Portal. Focus on the Enrollment Overview and Enrolling into a Course videos.
Log in to MyPack Portal using your Unity ID and password, and click on "For Students," and select "Search Classes/Enroll."
Add classes to your shopping cart in MyPack Portal and click "enroll." If you are unable to enroll in certain classes, pay attention to the error message* explaining why you may need to select a different course. Sometimes you'll have the option to register for the waitlist of a course. It's okay to do this, but be prepared with alternate options in case you do not get into the class.
*Make note of any warnings that indicate you may not be able to add a certain class. You will have to hover over the symbol with your cursor in order to view details
Example:
First Semester Courses
Full-Time Students are enrolled in a minimum of 12 credit hours, but no more than 18 credit hours.
Required courses are in bold and should have been pre-added to your schedule. Other classes should be added to help you reach full-time status (if desired).
Incoming Fall Students
D100 – Design Thinking – (3 credit hours)
D104 – Design Studio – (6 credit hours) – Studio based majors ONLY

ID 110 and ID 244 – (3 credit hours each) – Industrial Design majors ONLY
ADN 219 – Digital Imaging I – (3 credit hours) – ADN majors ONLY
ADN 281 – Drawing I – (3 credit hours) – Design Studies majors ONLY

ENG 101 – The University will automatically enroll half of the incoming freshmen. If you are not registered, you can search for available seats or register in your second semester.
When trying to determine additional courses to add, consider GEP courses. There are a variety of subject areas within each category so choose subjects that are of interest to you.
Keep in mind:
College of Design students have the advantage of participating in early registration (before coming to orientation). Please take advantage of this benefit and enroll before other college orientation sessions begin on June 18.
Additional credits may be granted as a result of Advanced Placement (AP)/International Baccalaureate (IB) scores submitted to the Office of Undergraduate Admissions.
Placement tests: The Mathematics placement test should have already been completed. The Chemistry placement testing is NOT required for any of the Design majors. Information regarding placement tests can be found through New Student Programs.
Tools for Enrolling
8-Semester Display
This SAMPLE layout provides SUGGESTIONS on what classes to take each semester. Design courses are relatively set in stone and are often sequential; however…
Notes for viewing the Eight Semester Display:
Architecture students: The first Architecture plan listed on the site below is the one year program (Bachelor of Architecture). All incoming students receiving this information should follow the 4-year degree program Bachelor of Environmental Design in Architecture (BEDA).
Please see your eight-semester display below:
Architecture | Art+Design | Design Studies | Graphic Design | Industrial Design
Degree Audit
This is a listing of all the classes/subject areas that must be complete in order for you to graduate. The degree audit shows you all of your course options (click "Requirement Details" where applicable to see a listing of courses), shows you what courses you have and have not met requirements for, and which courses you are currently enrolled in. Every student has a personal degree audit within MyPACK.
Got Questions?
­