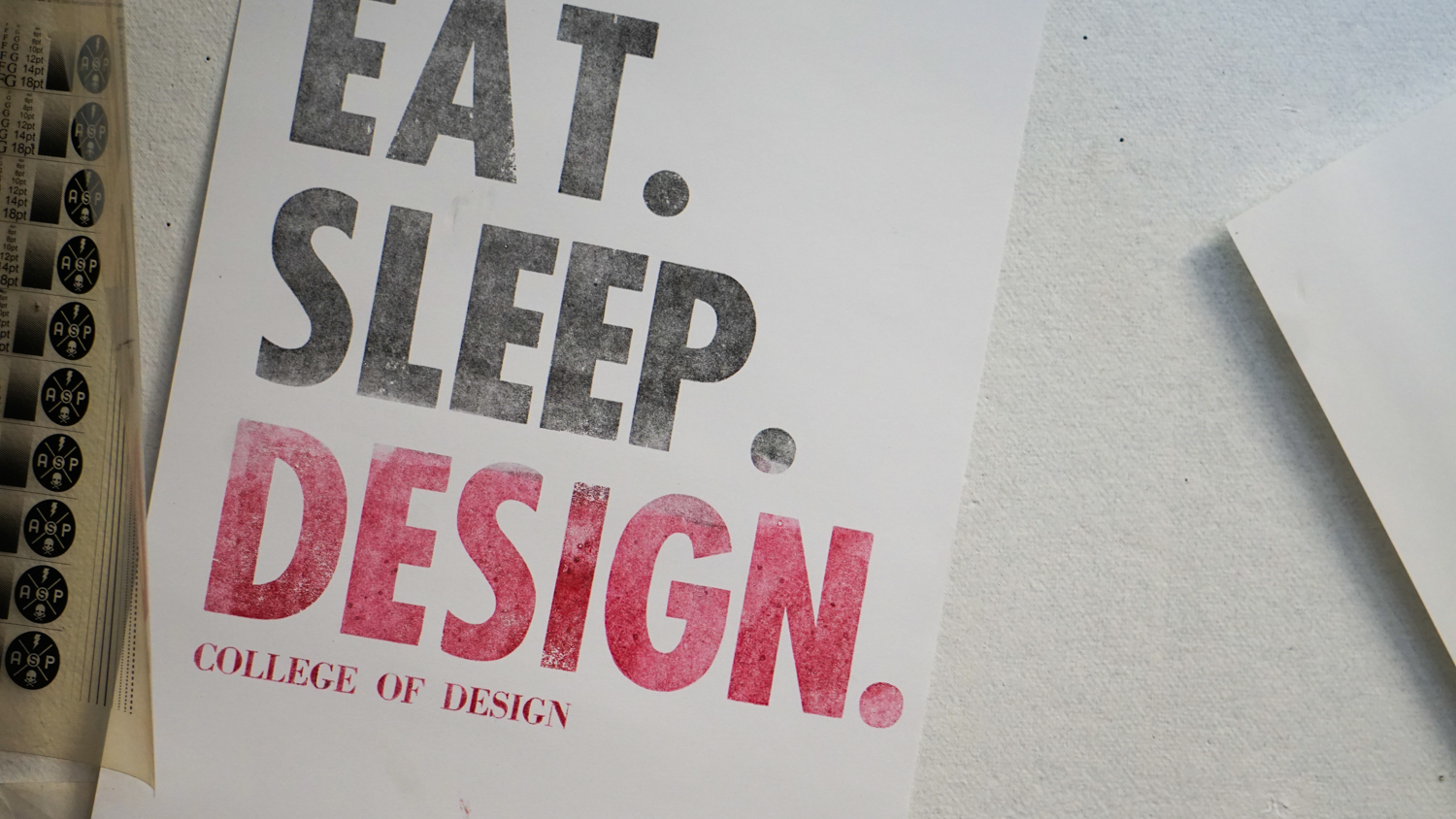 Off-Campus Transfer
It's never too late to become a part of the Designlife here at NC State. College students, both domestic and international, who are looking for a premier institution to study design in the context of a larger university in the heart of the Research Triangle need look no further than the NC State College of Design!
Important Dates
Mid-October: Encouraged to submit Common Application in order to meet the November 1 portfolio and essay deadline via wolfPAW.
November 1*: Application Due for Studio-Based Majors (Including Portfolio and Design Essay for Studio-Based Majors uploaded via wolfPAW).
Late December: Admissions Update College of Design provides recommendations (admit, decline) to the Office of Undergraduate Admissions. The Office of Undergraduate Admissions will provide an update within wolfPAW. Applicants will be notified in December if they have been invited to Design Connections and will receive detailed information at that time.
Mid-January: Departmental interviews for architecture, media arts, design and technology and industrial design applicants are by invitation only. Additional information will be sent out from NC State Undergraduate Admissions.
Late February: Final Decisions will be released by the Office of Undergraduate Admissions.
Studio Based Majors
Architecture (BEDA), Media Arts, Design and Technology, Graphic & Experience Design, Industrial Design
Admission in Fall semester ONLY
Steps to Complete Application:
Submit a completed Common Application with a studio-based major as your first-choice major. We strongly suggest choosing a second choice major on your application, if applicable. Your second choice major cannot be another studio-based major.
Use wolfPAW to upload your portfolio + essay and complete your application.
*Important! We encourage you to submit your application by mid-October to ensure you have time to complete and submit your portfolio and design essay by the November 1 deadline. Incomplete portfolios or portfolios received after November 1 may not be reviewed for admission. Check your wolfPAW account frequently to view any missing application materials, check your application status and upload materials.
The checklist for completing an application to NC State University can be found within your personalized wolfPAW account.
Portfolio + Essay Guidelines:
A portfolio is a collection of your strongest work. This is a showcase of who you are as a maker and creator. Submissions do not need to be major-specific. Any medium is accepted. You must submit 10 images. Guidelines can be found here: Admissions Booklet for Freshmen and Transfer Students (Download a PDF).
The Design essay prompts the applicant to think creatively about the world around them. Your essay question is available below and in your wolfPAW account. Please submit your essay as a .doc or .pdf file in wolfPAW.
Digital Portfolio File Sizes and Types:
We support media files as large as 5GB, but please be advised that larger files will take longer to upload from your Internet connection and may stall if you are on a wireless connection or one that cannot sustain a connection for the necessary period of time. Uploading documents may contain no more than 75 pages.
We support the following file formats:
Video: .3g2, .3gp, .avi, .m2v, .m4v, .mkv, .mov, .mpeg, .mp4, .mxf, .webm, .wmv
Audio: .aac, .m4a, .mka, .mp3, .oga, .ogg, .wav
Slide: .bmp, .gif, .jpg, .png, .tif, .tiff
Document: .doc, .docx, .odg, .odp, .odt, .pdf, .ppt, .pptx, .rtf, .wpd
Fall 2023 Essay Prompt
Discuss one project in your portfolio that best reflects your current understanding of design. Consider how it might be received or used by somebody other than yourself. 250-300 word count. (Confirmed Aug 2022)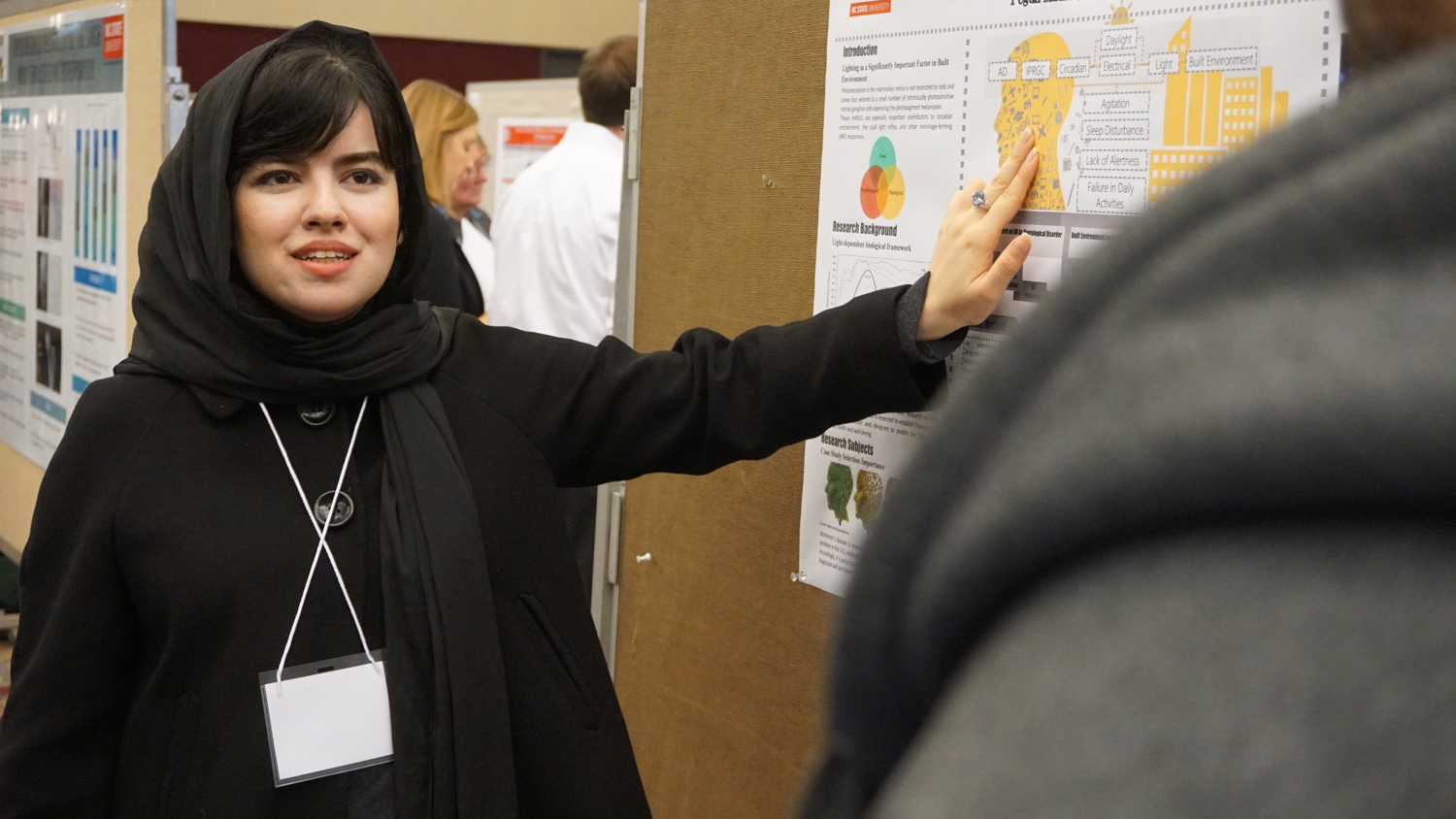 Non-Studio Based Majors
Design Studies
Admission in Fall and Spring semesters
No portfolio required.
Steps to Complete Application:
Apply via the Common Application by the Undergraduate Admissions deadlines.

We HIGHLY recommend that you put a second-choice major. If you are not selected for your first choice major, you could be under consideration for your second choice major. Your second choice major cannot be another studio-based major and should be something that interests you.

After you apply, you will receive access to your wolfPAW account, which is your applicant portal. Check your wolfPAW account frequently to view any missing application materials, check your application status and upload materials.
Bachelor of Architecture (5th Year)
Deadline: January 31
This is a one-year professional degree program and is not available for recent high school graduates nor for college transfers (please see the BEDA program requirements if you are applying from high school or transferring into architecture).
Applications to this program from graduates of other comparable four-year pre-professional programs in architecture are welcome. Admission requirements include prerequisite courses that must be included in the applicant's undergraduate program. A transcript review will identify any prerequisite deficiencies. If accepted to the program, the applicant will be advised regarding how to comply with the prerequisite requirements.