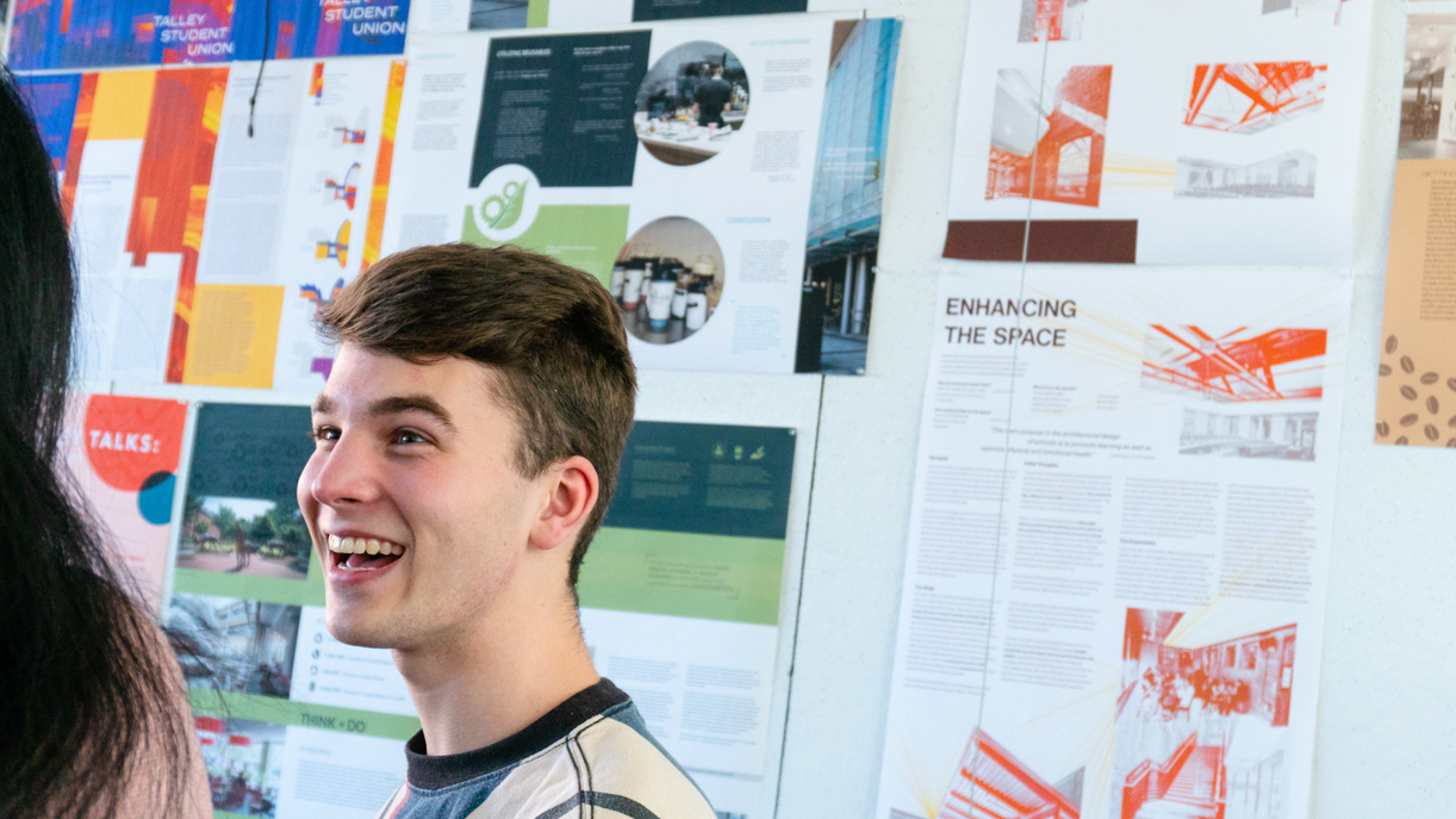 On-Campus Transfer Admissions
Application process and information for current NC State students
Important Dates
November 1: Deadline for CODA Application for on-campus transfers (studio-based majors)
December 2: Deadline for Internal Application – current College of Design students
On-Campus Transfer
Studio Based Majors
Architecture (BEDA), Art+Design, Graphic Design, Industrial Design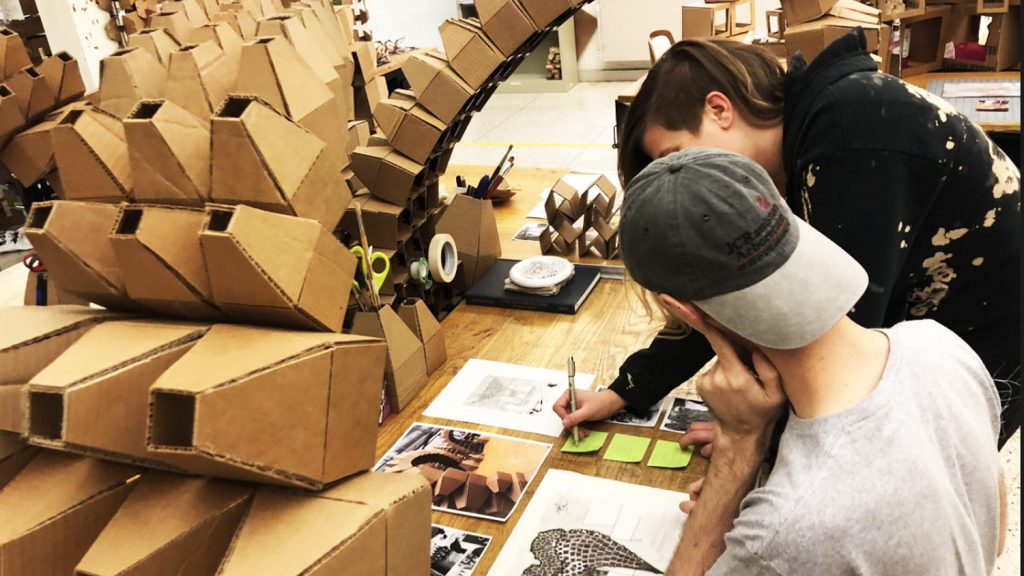 Admission in Fall semester ONLY
10 piece portfolio and design essay required.
Steps to Complete Application:
Complete essay (on CODA Application).
Create a 10-piece portfolio website (guidelines) onto CODA Application.
Submit your CODA Application | Deadline November 1.
Application Timeline:
College of Design will review GPA and transfer hours, along with 10-piece portfolio and design essay after November 1.
Applicants continuing in the review process will be invited to Admissions Review Day in January.

Admissions Review Day is a mandatory interview with faculty members or department heads. This part of the admission process is typically held on a Saturday in late January. Applicants will be notified in December if they have been selected and will receive detailed information at that time.

Final admissions notifications will be sent in late February via your CODA application.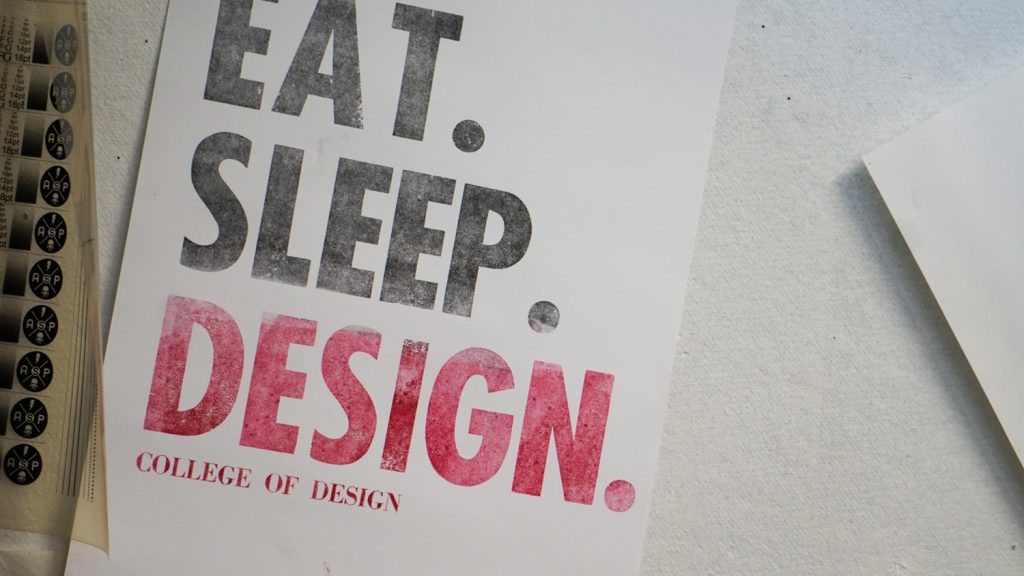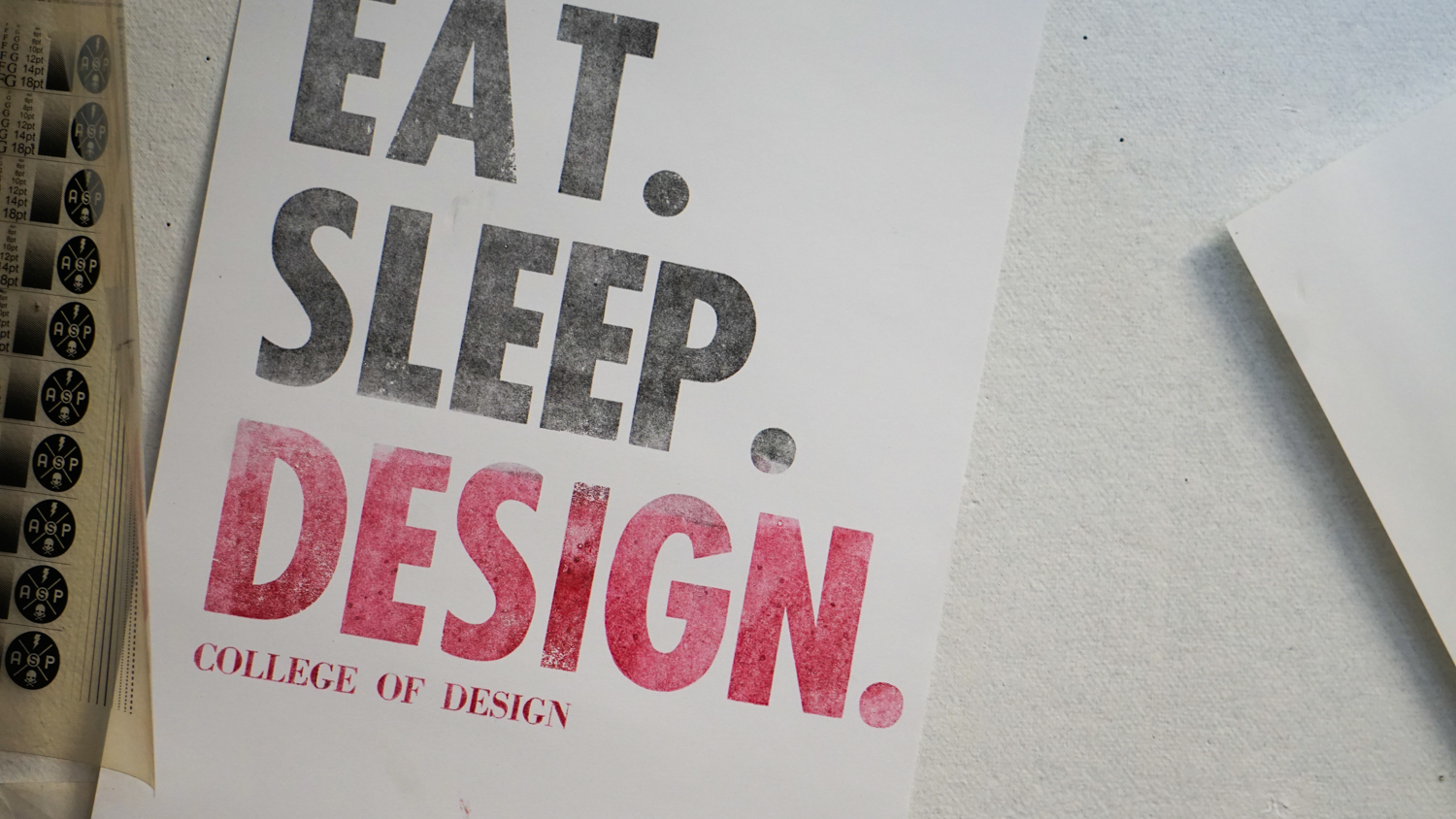 Non-Studio Based Major
Design Studies
Admission in fall and spring semesters
No portfolio required for Design Studies applicants.
Check the CODA website for more information on deadlines and requirements.
Steps to Complete Application:
Internal Transfer
Studio Based Majors
Architecture (BEDA), Art+Design, Graphic Design, Industrial Design
Deadline: December 2, 2019
Steps to Complete Application:
Non-Studio Based Majors
Design Studies
Steps for Complete Application:
Bachelor of Architecture (5th Year)
Deadline: January 5
This is a one-year professional degree program and not available for recent high school graduates nor for college transfers (please see the BEDA program requirements if you are applying from high school or transferring into architecture).
Applications to this program from graduates of other comparable four-year pre-professional programs in architecture are welcome. Admission requirements include prerequisite courses which must be included in the applicant's undergraduate program. A transcript review will identify any prerequisite deficiencies. If accepted to the program, the applicant will be advised regarding how to comply with the prerequisite requirements.