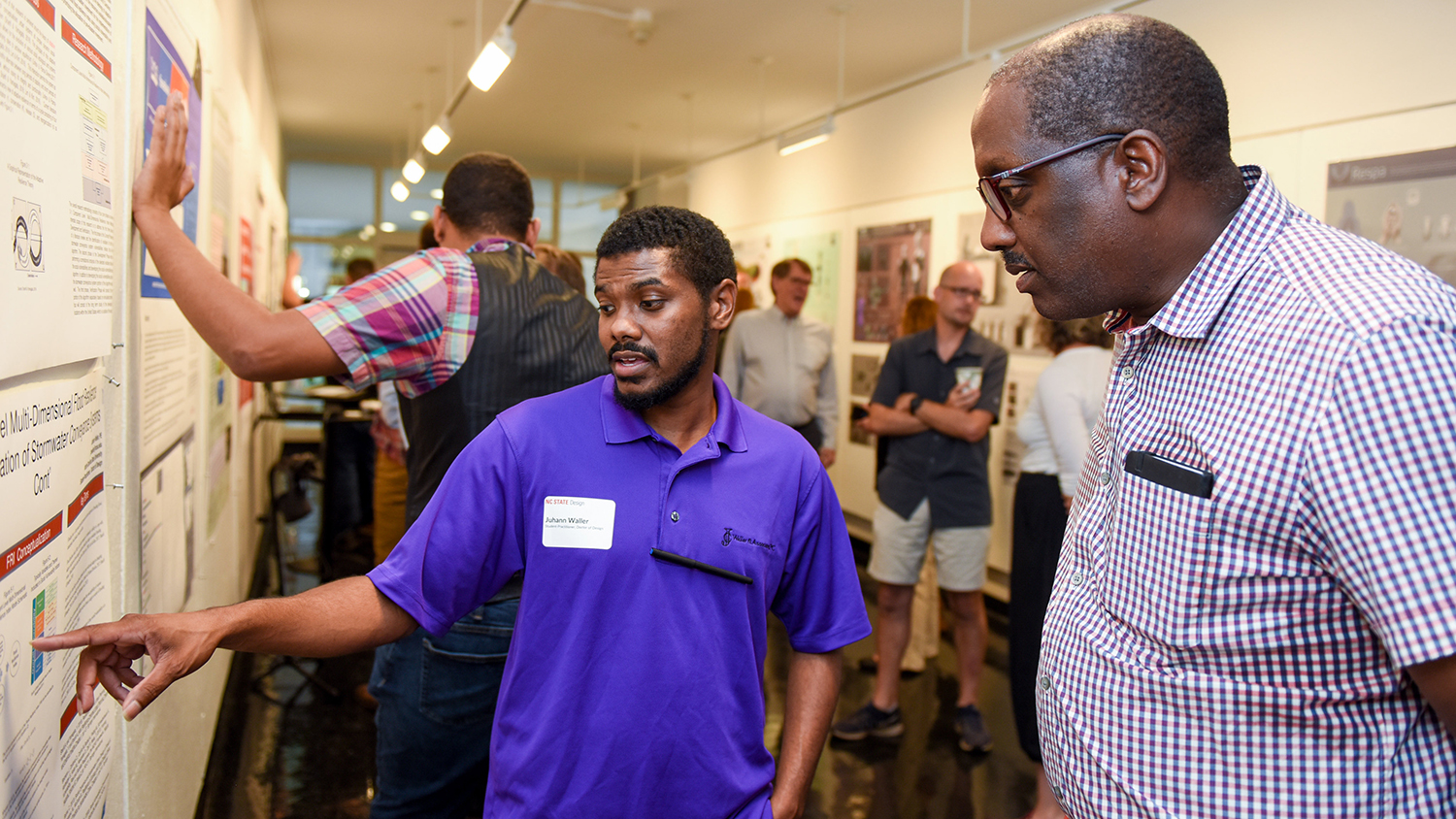 Diversity
The creative energy of the college truly comes to life through our differences, and we are committed to showcasing a variety of design experiences.
At the College of Design, we aspire to a diverse design community that enhances the educational experience of all students. Gradually over the past decade, the college has matured into a community diverse in culture, race, gender, and personal interests.
Ancestral Lands Statement
We recognize the many indigenous peoples who have inhabited this land for thousands of years. The portion of the Piedmont now known as Wake County was an area between the territories of several large native communities, each with unique cultures—the Tuscarora, the Catawba, and the Siouan. NC State's campus is located on land that the Enos, Occaneechis, Shakoris, and Sissipahaws once called home. Today, North Carolina's native population, the descendants of the original inhabitants of this land, include eight sovereign American Indian tribes: the Coharie, the Eastern Band of Cherokee Indians, the Haliwa Saponi, the Lumbee, the Meherrin, the Occaneechi Band of the Saponi Nation, the Sappony, and the Waccamaw Siouan. These nations work to preserve their culture; we are grateful for their many contributions to our community and honor their efforts to shape their own self-determined futures.
Diversity, Equity and Inclusion in the College of Design
Context
The College of Design as a part of NC State — a land grant university — strives to serve all its community members in equal measure and without bias. Throughout its history and in various ways the college and the university have fallen short in making opportunities available for all members of our community (the peoples of North Carolina, those joining us from other states and abroad). We recognize that this institution has participated in and benefited from discriminatory policies and stands on the ancestral lands of first nations and indigenous peoples. We commit ourselves to the changes required for a more diverse, equitable, and inclusive environment to better reflect all peoples who share this space. An ancestral land affirmation statement and brief timeline are provided as recognition of those who have come before us and historical moments of this university in order to provide context for our current efforts.
DEI Mission Statement
The College of Design community, with the goal of securing a place of diversity, equity, and inclusion, cooperatively created this living document holding ourselves accountable to apply its principles to our practices and procedures such that all of our community members are: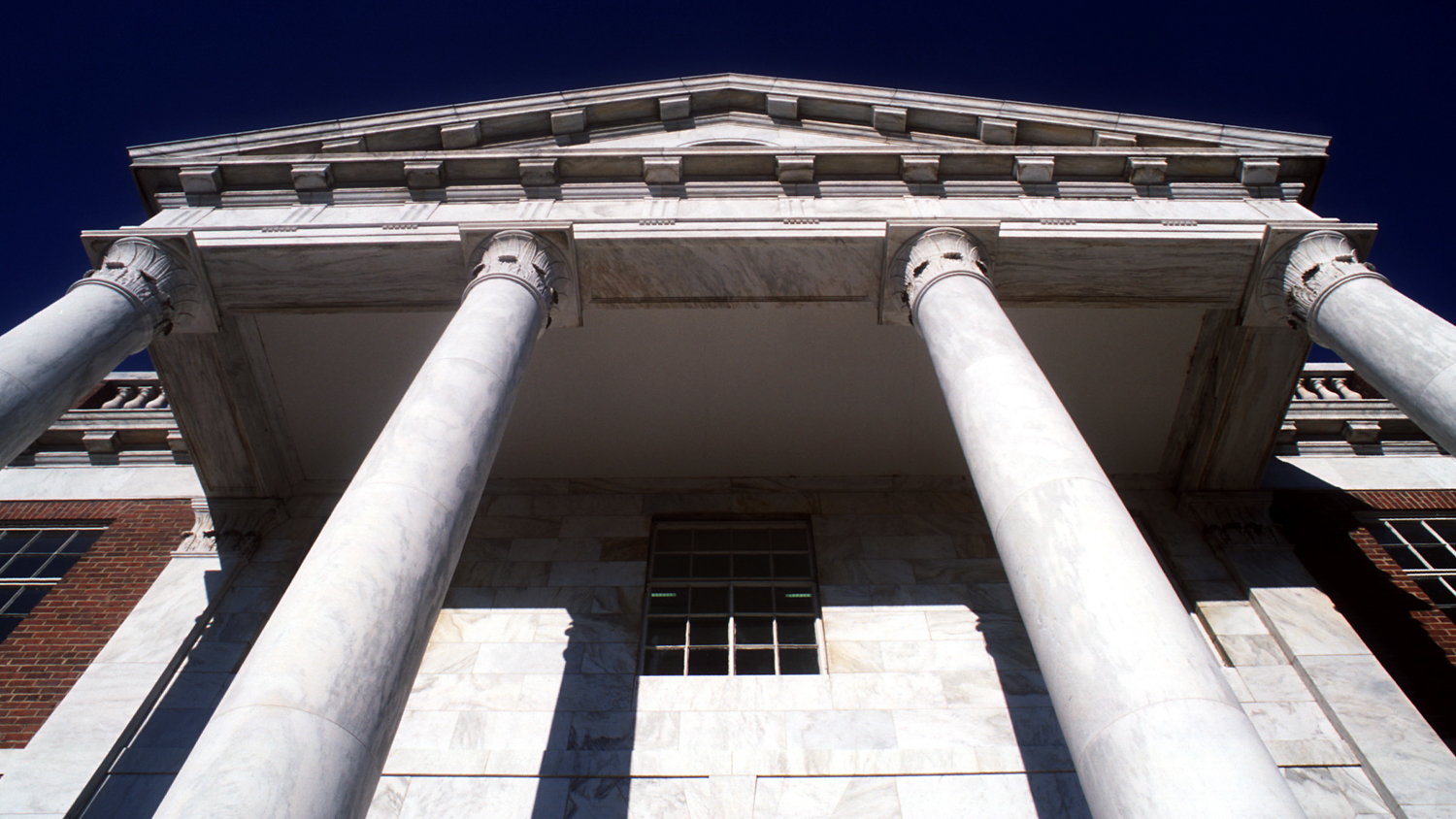 To be Seen.
To be Valued.
To be Heard.
To be Safe. 
To be Seen. To be Valued. To be Heard. To be Safe.
We affirm the right of each person to express themselves, their thoughts, and their opinions freely. We encourage open expression within a climate of civility, sensitivity, and mutual respect.
We strive to create a culture of belonging and inclusivity, where all individuals feel comfortable sharing their authentic self.
We commit to being allies to people of all skin tones, gender identities, sexual identities, sexual orientations, religious affiliations, ethnic groups, culture(s), place of origin, nationality, ableness, and the unique differences that make us individuals.
We are intentional in our thoughts and actions towards a more equitable learning and working environment. We strive to increase community knowledge of best practices for an inclusive campus.
We will create opportunities and spaces to help foster success by gathering and sharing resources that are required to support individual goals.
We will increase underrepresented/underserved populations access to and participation in design throughout their K-12 (prospective students), college (design students) and professional careers.
We are committed to creating a community that includes college alumni, students, faculty, staff, and supporters who engage with the college creating a place where all are welcomed to succeed.
Efforts within the College of Design
To support diversity at the undergraduate level, the College's Design Lab is educating K-12 students about design as a career opportunity to improve the diversity of the applicant pool. Design Lab is preparing videos and online content to reach underserved students. After school programs are held at underserved schools.
To support diversity in our graduate population, directors of our graduate programs are actively recruiting diverse candidates for graduate programs and taking steps to remove barriers to admission, including changes to CIP codes and by providing financial support.
Additionally, the college utilizes diversity enhancement recruiting fellowships offered by the graduate school to attract and retain students. Through open houses and partnerships with HBCUs, our graduate program leaders reach out to potential candidates to encourage applications to the College of Design.
Activities for 2021:
In 2021, the DEI Task Force has completed the following goals and activities. Work in some areas remains ongoing.
Approved ancestral lands affirmation statement, DEI mission statement and timeline.
Explored and drafted measurable goals for the college to be included in the next strategic plan.
Formed a Diversity Initiative Fund committee to address the use of Diversity Initiative gift account funds. Outcomes included:

Purchasing software supporting engagement between the Design Lab and the National Achievers Society.
Supporting a Privilege Walk led by Dr. Thomas Easley, Assistant Dean of Community and Inclusion at the Yale School of the Environment. Dr. Easley led the walk in the Yarborough Court yard and then led a combination in-person and remote discussion and reflection session, exploring our hidden and unhidden biases and privileges.
Developing a DEI student initiative grant supporting 3 grants up to $1,000 each. Students apply through student groups to support inclusive, welcoming projects to support all members of the student body with a focus on US/URM students.

Developed a survey to capture attitudes, perceptions and experiences of the college community addressing measurable goals for the college. The survey needs to be piloted.
College Diversity Review
The college reviewed faculty salaries for pay equity, tenure track positions filled by underrepresented minorities, and promotion of URM faculty through the ranks and into administration. This resulted in one equity-based salary adjustment.
28% of our students identified as underrepresented minorities (URM) in 2021, compared to 18% URM students in 2011.
32% of tenured and tenure track faculty identified as URM in 2021.
Of the 119 active faculty and staff in the college in 2021, 35 (29.4%) identified as URM.
40% of tenured and tenure track and 37% of professional faculty are women in 2021, compared to 34% and 41% in 2011 respectively.
Activities for 2020:
We approached this renewed commitment to foster a diverse, equitable, and inclusive environment within our college from several fronts.
1. Design Our Community Task Force:
The Design Our Community task force, led by Associate Dean Sharon Joines, has been charged to address racism, diversity, equity, and inclusivity in the college and its impact on society through design. Dr. Joines created a Diversity, Equity, and Inclusion (DEI) sub-committee with representation from College of Design students, faculty, staff, alumni, and key stakeholders.
Overview of activities:
This task force was started in 2018 to address the challenges faculty and staff felt were being faced by the college. Members of the task force assessed the current situation (what was good and what needed to be changed). We engaged in idea generation and made recommendations for changes. After grouping into common themes, we voted to establish priorities. Then we worked our priorities. As a result of our work, many positive improvements and investments in the college and its community members have been made (a few examples include creating third spaces, addressing acoustics and lighting in several studios and critique spaces, and creating a few policies).
2. Diversity, Equity and Inclusion Subcommittee:
After addressing so many of our goals, Dean Hoversten asked the Design our Community taskforce to address racism, diversity, equity and inclusivity in our college and the impact on society through design. A draft report outlining the Dean's request and our potential path forward is captured in a document College of Design's Diversity Equity and Inclusion Report.
The first few steps included:
Creating a Diversity, Equity, and Inclusion (DEI) sub-committee (within the Design our Community, DOC, task force) with broad representation from students, faculty, staff, and alumni groups. [Summer 2020]
The DOC-DEI will work to review the culture and climate of the college in order to identify strengths and weaknesses; establish priorities to support longtime change; identify gaps in our policies and procedures, and delineate action items to address shortcomings in our culture. [Fall 2020]
The committee will be engaged to create an actionable plan; identify metrics to track progress, and identify related resources that the college may utilize in the near future to effect meaningful change. [Fall 2020]
Membership in the Diversity, Equity, and Inclusion Subcommittee:
To form the membership of the DOC-DEI, the college asked for self-nominations from faculty, staff, and students. Students self-nominated to their department head, who then made a final selection based on 1) their understanding of the CoD community/their discipline/profession; 2) expression of their commitment to positive change regarding racism, inclusivity, and diversity; and 3) expressed ability to engage in remote collaborative work.
Members of the DOC-DEI were asked to complete NCSU's Diversity training and contribute to monthly working meetings. Goals of the committee are:
Draft a Commitment to Diversity, Equity, and Inclusion which will be reviewed and approved by the college community.
The statement of commitment will be added to our strategic plan.
Set clear and measurable goals and timelines. The College of Design's Diversity Equity and Inclusion Draft Report also highlights work to be done within the departments, by college community members and by college leadership.
Offer Listening Sessions:
We offered a listening session for students and recent graduates to facilitate open and honest dialogue within our college on August 5, 2020. Questions that were raised as part of the listening session are addressed here.
Unit-Level Goals:
Each college unit will be asked to establish goals and diversity plans to help us move forward together. You can read more about our expected deliverables in a draft version of the College of Design's Diversity Equity and Inclusion Report.
NC State University's Commitment to Diversity
Diversity is an inclusive community of people with varied human characteristics, ideas, and world-views and whose interactions both benefit and challenge each other to grow while making the community better.
Such a community will:
Enhance access, attract and retain a diverse population and promote equity and equal opportunity.
Encourage interaction among diverse people to enrich the educational experience, promote personal growth and enhance the community.
Foster mutual respect, value differences and promote cross-cultural understanding.
Prepare leaders to live and work in a competitive global community.
By definition, NC State reflects diversity because it comprises a community of individuals from varied backgrounds and demographic categories; it encourages, accepts, and values a diversity of people and ideas; it seeks to promote an environment where equity, respect and understanding represent the norm in the campus climate and; it seeks to prepare entrepreneurs who are effective citizens of a global community. We will know that we have achieved authentic diversity when all four of these objectives are fully realized.
Offices Contact Information
General Inquiries
Additional questions, comments, and web-related inquiries can be directed to collegeofdesign@ncsu.edu.