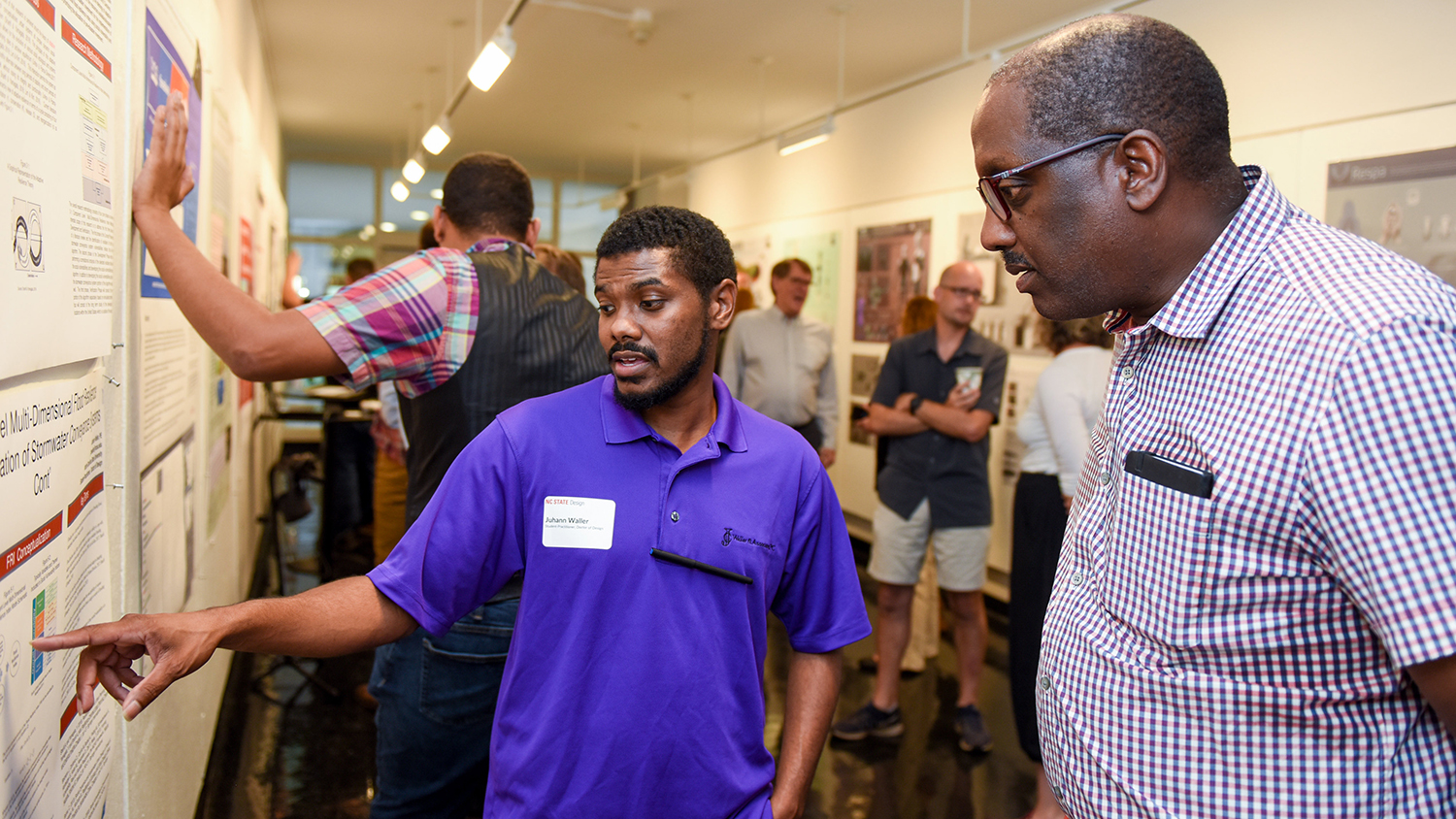 Diversity
The creative energy of the college truly comes to life through our differences, and we are committed to showcasing a variety of design experiences.
At the College of Design, we aspire to a diverse design community that enhances the educational experience of all students. Gradually over the past decade, the college has matured into a community diverse in culture, race, gender, and personal interests.
NC State University's Definition of Diversity
Diversity is an inclusive community of people with varied human characteristics, ideas, and world-views and whose interactions both benefit and challenge each other to grow while making the community better.
Such a community will:
Enhance access, attract and retain a diverse population and promote equity and equal opportunity.
Encourage interaction among diverse people to enrich the educational experience, promote personal growth and enhance the community.
Foster mutual respect, value differences and promote cross-cultural understanding.
Prepare leaders to live and work in a competitive global community.
By definition, NC State reflects diversity because it comprises a community of individuals from varied backgrounds and demographic categories; it encourages, accepts, and values a diversity of people and ideas; it seeks to promote an environment where equity, respect and understanding represent the norm in the campus climate and; it seeks to prepare entrepreneurs who are effective citizens of a global community. We will know that we have achieved authentic diversity when all four of these objectives are fully realized.
Offices Contact Information
General Inquiries
Additional questions, comments, and web-related inquiries can be directed to collegeofdesign@ncsu.edu.