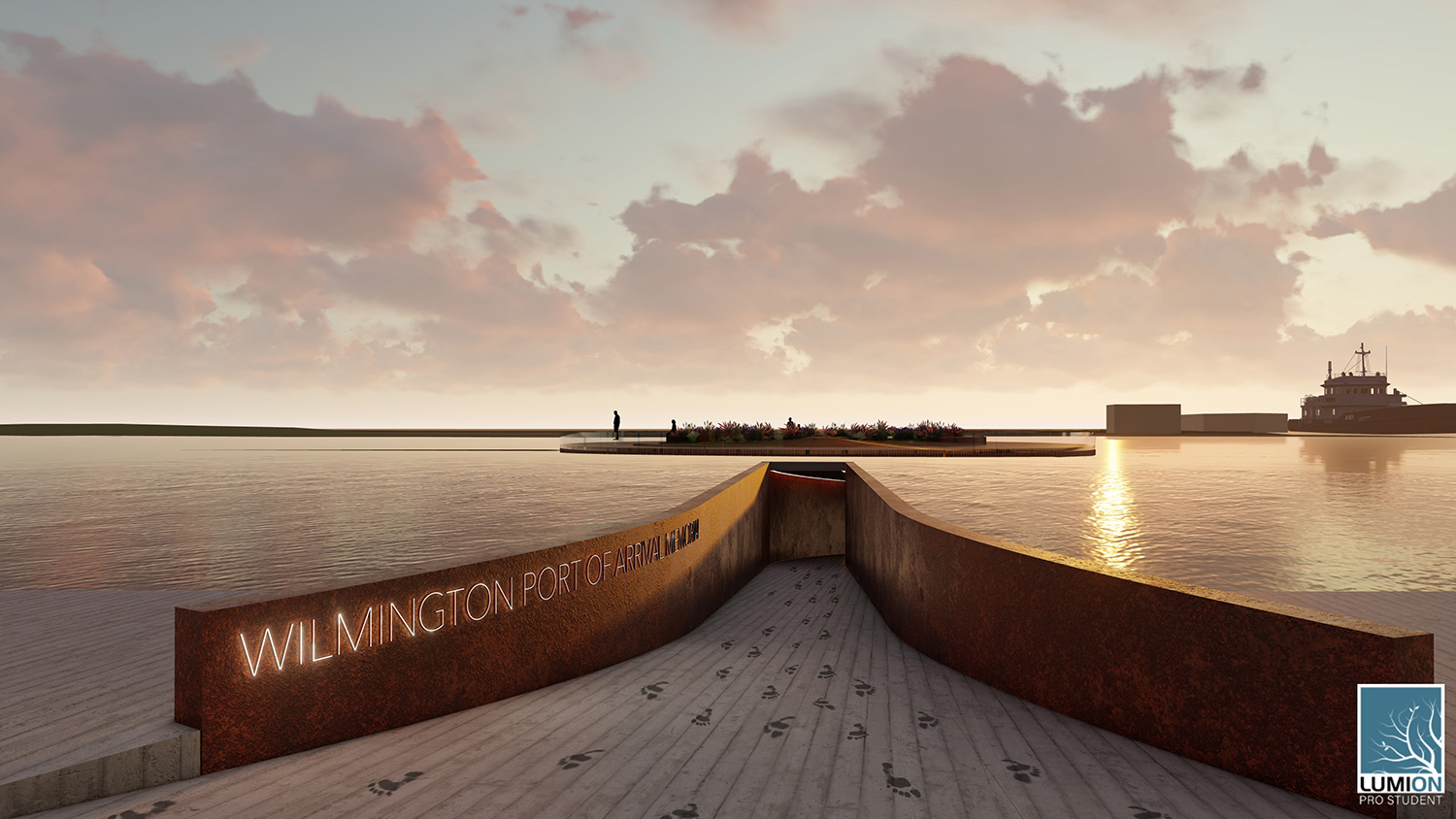 Duda Visiting Designer Program
Bringing the global design community to our doorstep.
The Duda Visiting Designer Program (DVDP) is a two-week immersive studio that brings prominent design professionals and organizations into the College of Design curriculum.
Linda and Turan Duda, FAIA [BEDA '76] created the Visiting Designers Fund in 2021 to bring in national and international designers to work with the students on interdisciplinary projects.
My goal was to infuse the college and its students with questions that relate to the compelling issues of today and yet have a timeless significance to them

Turan Duda

Founder, Duda | Paine Architects
2023 | Not Impossible Labs
This year, students will work alongside Not Impossible Labs, an impact incubator, accelerator, and content studio dedicated to changing the world through innovation and story. Throughout this year's program, students will develop solution concepts to address issues of food insecurity across North Carolina and beyond.
NIL's work confronts absurdities in our modern world to bridge the gap between how things are and how they should be with impact-driven solutions.
NIL's "crowd-solving" projects and innovation programs bring together cross-disciplinary teams from diverse disciplines and backgrounds to a collaborative R&D process dedicated to bold intentions and fueled by commitment, tenacity, and human storytelling.
Program participants will ultimately focus on one or more approaches to tackling the concept of Food Insecurity, using the following tracks as a guide:
Mapping/Breaking Down Food Insecurity
Driving Awareness and/or Aid to Food Insecurity
Designing Solutions for Food Insecurity
2022 | MASS Design Group
The inaugural DVDP session partnered with Boston-based MASS Design Group.
MASS (Model of Architecture Serving Society), is a non-profit organization that focuses on projects involving community histories, narratives and healing from social conflicts. With offices across the globe, they have a team of over 200 architects, landscape architects, engineers, builders, furniture designers, makers, writers, filmmakers and researchers.
Throughout the program, students from the College of Design's Architecture and Landscape Architecture and Environmental Planning programs were tasked with designing memorials at three specific sites which address North Carolina's complex history through the lens of racial justice, from the era of slavery to the present day.
Designers from MASS include David Saladik, Jha D Amazi and Sierra Bainbridge, each of whom has an extensive background in working embedded within communities to create public memorials that honor collective identities and recognize the histories of marginalized people around the globe.
Project Highlights
With over 90 students participating in the program, students broke into teams of 5-6 people, evenly split between architecture and landscape architecture students. Throughout the design process, students were able to connect with a pair of alumni mentors for feedback on their projects and receive desk critiques from the participants from MASS.
Below are select works from three of those teams.
The Wilmington Port of Arrival Memorial
About the Project
Mission Statement: The Wilmington Port of Arrival Memorial honors the enslaved people who passed through this place, inviting reflection on how this history shapes the world we live in today.
Vision Statement: To create a memorial that commemorates the traumatic significance that the port of arrival had in the lives of the enslaved people that passed through it. To provide a space of cathartic healing by enabling visitors to participate in the collective affirmation of the identity and humanity of each of these individuals.
Team Members: Marybeth Campeau, Rebecca Curry, Evan Holliday, Erin Kennedy and Harish Palani
The Crossroads – A Journey of Remembrance + Hope
About the Project
Mission Statement: To bring visitors to an intellectual crossroads by highlighting the African and African American experience of the Middle Passage and slavery, and face these past injustices in order to move toward a future of hope and healing.
Vision Statement: To dedicate space to the experience of those who arrived on slave ships at Port Wilmington, and correct a historical narrative that obscures atrocities suffered and downplays contributions made by this community. This memorial will illuminate history to honor a community integral to our nation.
Team Members: Grace Riley, Kyle Wurtz, Lauren Joca, Lauren Waterman and Maya Miller
Chorus
About the Project
Mission Statement: This monument is a reminder that it is through collective action that we may begin to regain the consent of the governed.
Vision Statement: The monument invites visitors to commemorate and celebrate that it is through the participation of the people, the coming together of neighbors, classmates, family, friends, congregations and fellow citizens that we may create change.
Team Members: Carolina Sarmiento, Claire Henkel, Katarina King, Trevor Healy and Mark Storch