Student Experience
Duda Visiting Designer Program asks students to explore North Carolina's complex history through the lens of racial justice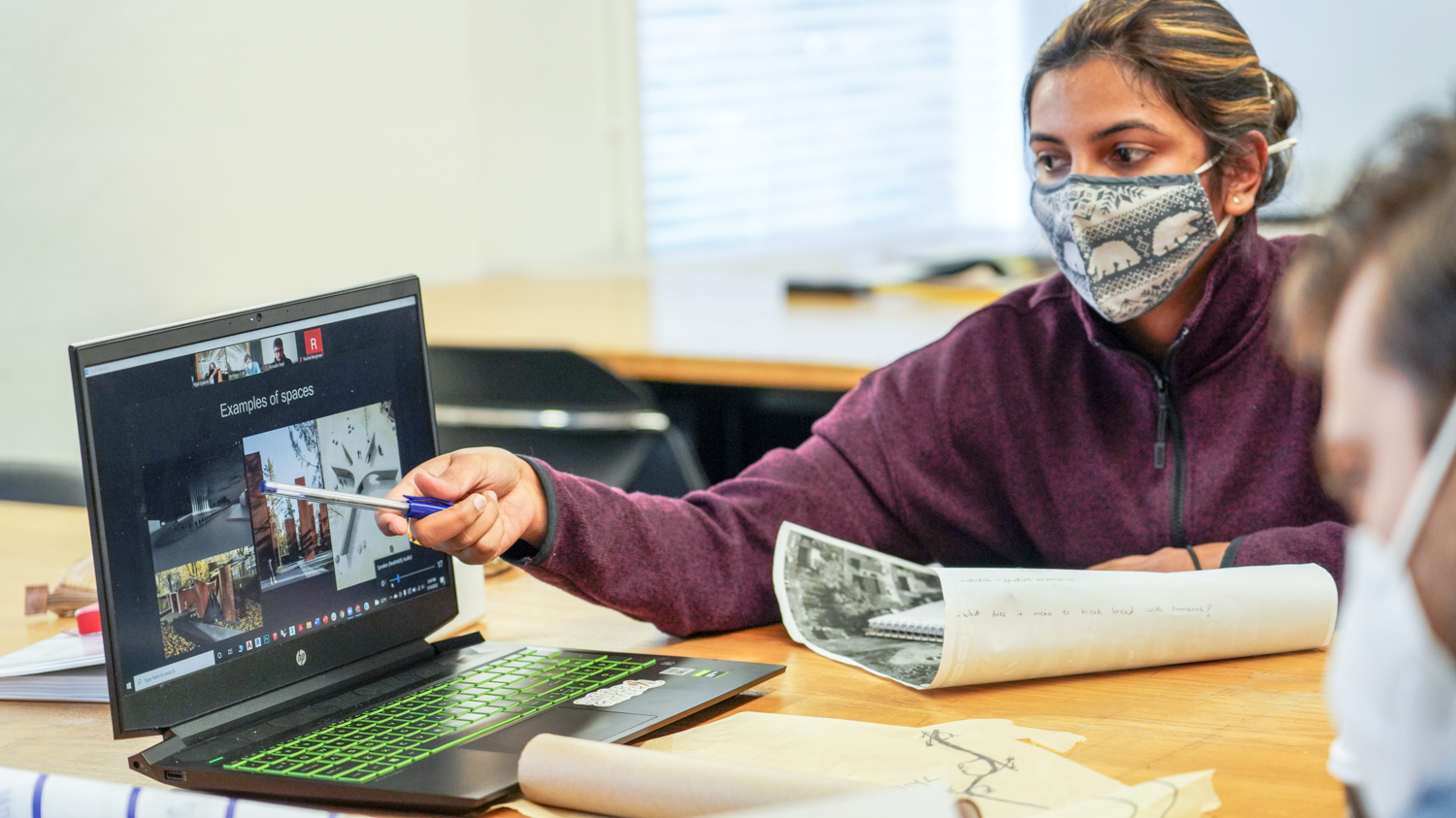 Thanks to a generous gift from Linda and Turan Duda, FAIA [BEDA '76], students from the College of Design are participating in an immersive, two-week visiting designer program.
Partnering with MASS Design Group, students from Architecture and Landscape Architecture and Environmental Planning are grouped into teams of 5-6 students to look at one of three sites in NC. Designers from MASS include David Saladik, Jha D Amazi and Sierra Bainbridge, each of whom has an extensive background in working embedded within communities to create public memorials that honor collective identities and recognize the histories of marginalized people around the globe.
The Duda Visiting Designer Program (DVDP) will explore North Carolina's complex history through the lens of racial justice, from the era of slavery to the present day. Students will grapple with one of three memorial sites spanning geography and time to answer the question: How can spatializing memory support healing and inspire collective action for generations to come?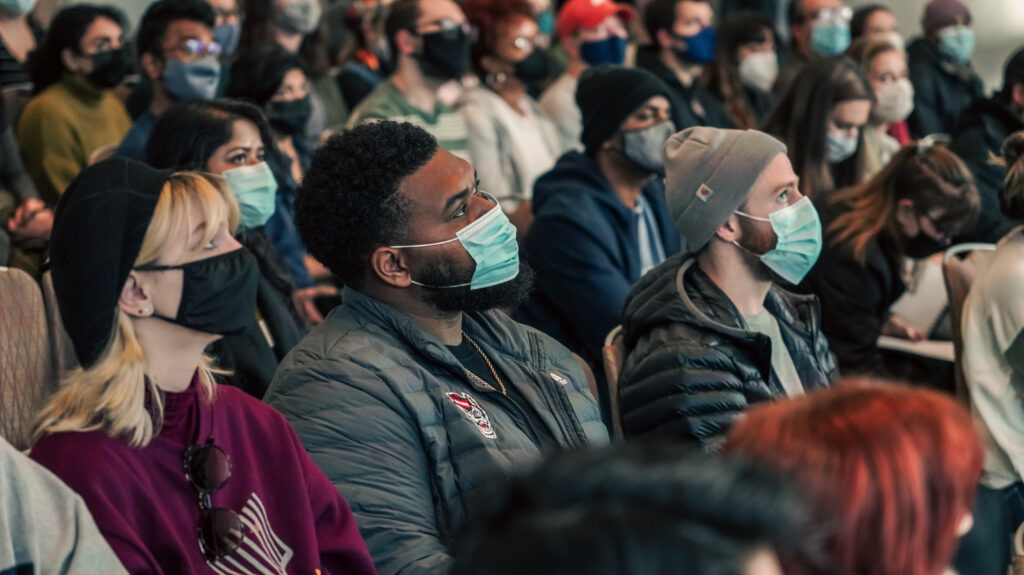 "Many of our students are passionate about equity and justice in the built environment so MASS Design Group is a fitting firm for the inaugural Duda Visiting Designer Program," says Department Head of Landscape Architecture and Environmental Planning Meg Calkins.
While setting the project brief for the students, David Saladik tells students: "The construction of public memory lends weight to particular narratives, bringing us to ask: Who or what is deemed important? Whose voices are we hearing, and who is left out?"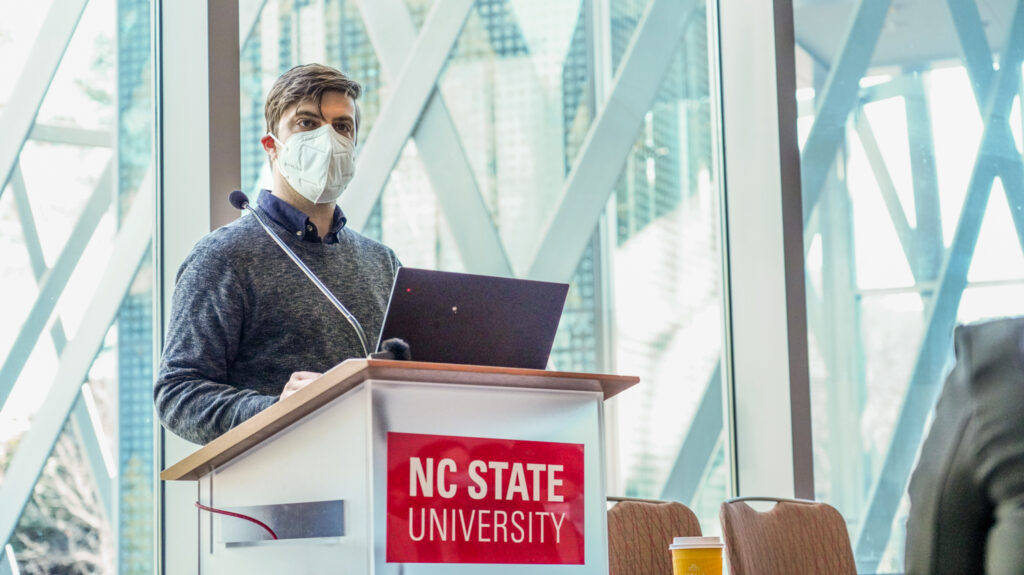 In exploring the racial justice of NC, MASS identified three key locations for students to focus on: Wilmington, NC, where many enslaved people entered the state, Durham, NC, the site of the Royal Ice Cream Parlor sit-in that protested segregation in 1957, and the state capital of Raleigh, NC, which strives to fill the void left by removed statues to the confederacy.
With over 90 students participating in the program, students will break into teams of 5-6 people, evenly split between architecture and landscape architecture students. Throughout the design process, students will be able to connect with a pair of alumni mentors for feedback on their projects and receive desk critiques from the participants from MASS.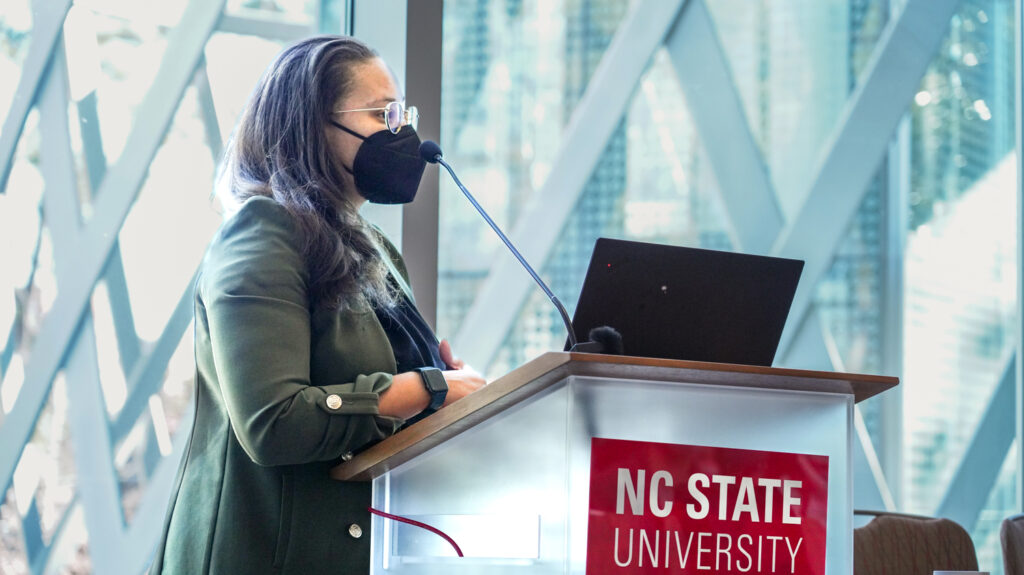 "This program provides an incredible opportunity for our students to work with one another across disciplinary boundaries," says School of Architecture Head David Hill. "MASS Design Group models this approach in a professional setting, so we are delighted that they are leading this innovative program."
After two weeks, students will share their final work via a five-minute narrated video presentation. Sierra Bainbridge will return on February 16 for a public lecture and to provide final, high-level feedback to the student teams, whose work will be shared in a digital exhibition available to the public.
Turan graduated from the College of Design with a Bachelor of Environmental Design in Architecture in 1976, and is a member of the AIA College of Fellows. He is a passionate believer in ideas as a catalyst for great design. His conceptual focus and dynamic design approach have led to the creation of innovative projects for a wide spectrum of building types, scales and purposes.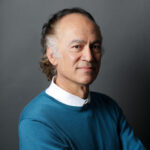 Turan is delighted to be supporting the Visiting Design Program and the excitement it brings to the College of Design at NC State. "My goal was to infuse the college and its students with questions that relate to the compelling issues of today and yet have a timeless significance to them" he says.
Reflecting on the design tasks assigned, he feels that they require deeper philosophical thinking and action. "What could be better in broadening the role of a designer in today's world?" he adds.
Since establishing Duda|Paine Architects in 1997, he has designed notable regional, national and international projects including the Talley Student Union at NC State University.
###
About MASS Design Group
MASS Design Group was founded on the understanding that architecture's influence reaches beyond individual buildings. MASS (Model of Architecture Serving Society) believes that architecture has a critical role to play in supporting communities to confront history, shape new narratives, collectively heal and project new possibilities for the future.
In 2020, MASS was named the Architecture Innovator of the Year by the Wall Street Journal, for their origins in healthcare and commitment to architecture as a medium for healing.
About the NC State College of Design
The NC State College of Design prepares students for a career in design through interdisciplinary engagement, innovative exploration of technologies, and a core foundation of design thinking and practice. The College of Design offers undergraduate, graduate, doctor of design, and Ph.D. in design degrees and currently has over 900 enrolled students. NC State University is a leading public research university located in Raleigh, North Carolina.
About NC State University
As a research-extensive land-grant university, North Carolina State University is dedicated to excellent teaching, the creation and application of knowledge, and engagement with public and private partners. By uniting our strength in science and technology with a commitment to excellence in a comprehensive range of disciplines, NC State promotes an integrated approach to problem-solving that transforms lives and provides leadership for social, economic, and technological development across North Carolina and around the world.