Airports of the Future: Rio de Janeiro, Brazil
"A união faz a força"- the colorful and complex city of Rio de Janeiro.
Development and Final Project
About the Team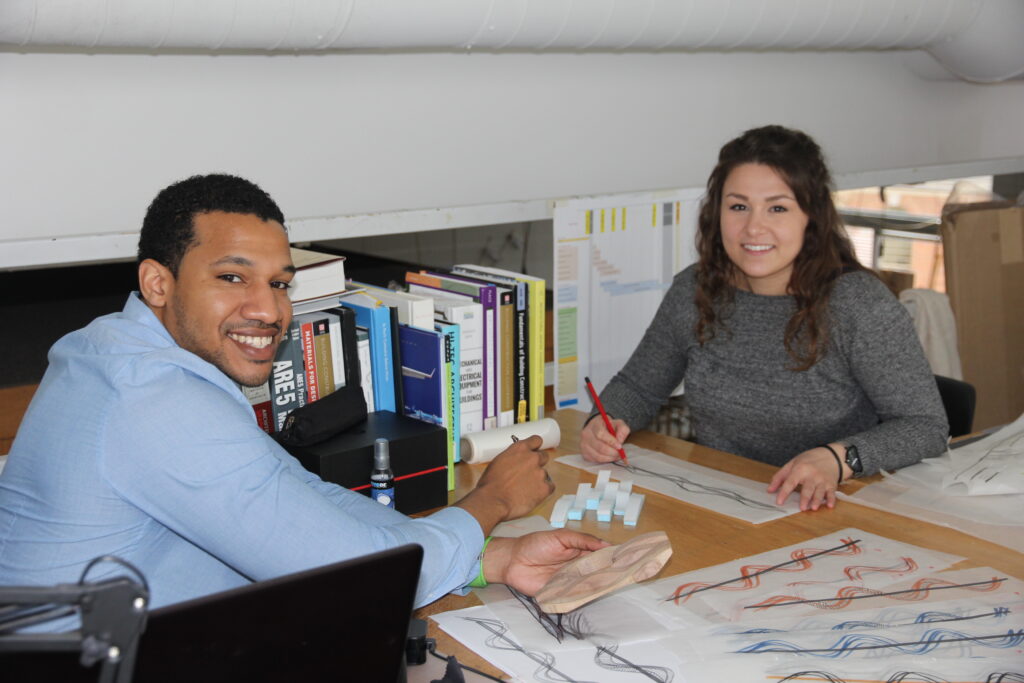 Emily Doyle
BEDA graduate North Carolina State University '18
M.Arch University of Southern California '20
To me, what is most exciting about architecture is the problem solving; there are endless possibilities of what can come out of a room full of designers faced by a challenge. My goal is to one day make sustainable, affordable, thoughtful design available to anyone & everyone!
Cameron McCory Westbrook
M.Arch NC State University 2018
B.S. NC A&T State University in Graphics Communication
I am originally from Cary, NC where I spend most of my time outdoors building forts, bike ramps, and tree houses with friends. When I was young, I experimented with Logos and K'nex, my mother would buy me specific sets and I would build something completely different from its original intent. From young, I was always inspired by shapes, cool forms, and vibrant colors. I would characterize my childhood experiences as the "foundation to my imagination." My excitement for design and art comes from my faith in Jesus Christ, because I learned to put the needs of people over my own needs which really helps me when it comes to designing space. I also drew inspiration from Harlem Renaissance icon Langston Hughes, and his poetic expression of humanity, ambitious desires, and humbleness.
During my time at North Carolina State University, I tried to share my experiences and personality with everyone. The faculty and staff have all help mentor myself and my colleagues within our pursuit to become great designs. Professors like Susan Cannon, Frank Harmon, and Wayne Place have all encouraged students to expand the boundaries of our imaginations and to design with the intent to improve the way of life. Lessons which are shared by all professors.
Being a part of Wayne Place's Airport studio has been a blessing and an honor. Working with Fentress Architects has been a challenging but inspiring experience. I thank all my classmates and especially my project partner Emily Doyle. From my travel to Venice Italy and the Biennale, I have strength my passion for design and embraced the innovative nature of design. I look forward to being a part of the Biennale in the future.