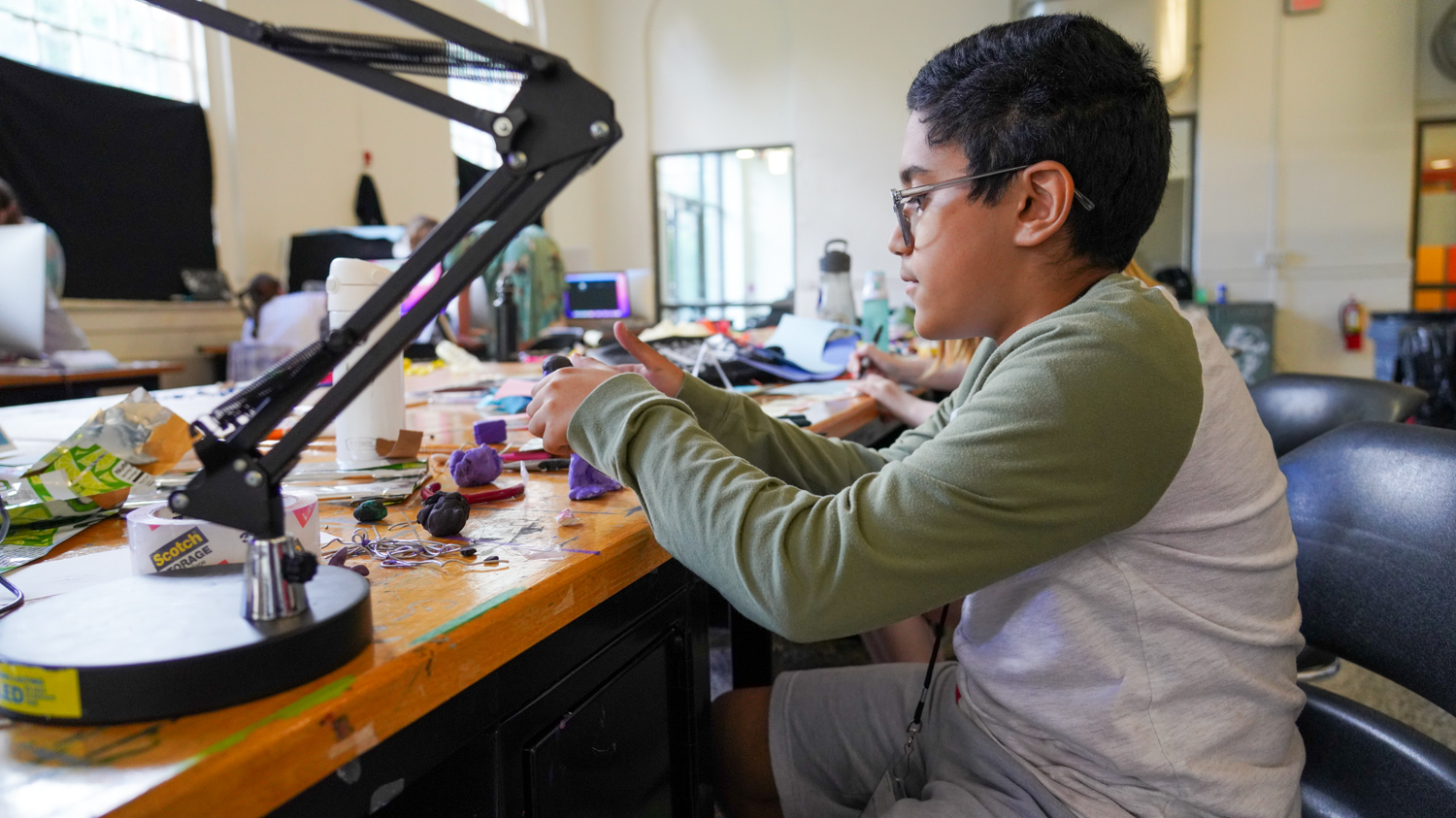 College of Design Family Day
October 28, 2023
We hope you will pack up the family and join us for Family Day at the College of Design on Saturday, October 28, 9:00-11:00 am.
We'll have tours of the College of Design as well as activities for our young designers in collaboration with the Design Lab for K-12 Education. Guided tours will start at 9:00 am and 10:00 am and last approximately one hour. Learning sessions for middle school and high school learners lasting an hour are scheduled for 9:00 am and 10:00 am respectively. Please see information below about the program.
For K-5 Aged Learners:
A range of creative activities will be available for elementary-aged learners. Learners can spin our activity wheel and take on the design challenge they receive. Or learners can build their own scaled model of an adventure map for their favorite character or try their hand at designing and building the tallest structure they can with limited supplies to support the weight of a large marshmallow. All creative activities will encourage and support learners' use of critical and creative thinking.
For Both Middle & High School Aged Learners: Inflatables
Middle School Learners: 9:00 am – 10:00 am (limited to 20 spots)
High School Learners: 10:00 am – 11:00 am (limited to 20 spots)
Inflatables is an open-ended design activity that focuses on 3D spatial reasoning. In this activity, learners will use recycled materials and simple tools to create inflatable creatures or sculptures. This activity is adaptable for a wide range of age groups. For example, our older learners can make and test complex creations, while our younger learners are happy with decorating a small bag and then launching it off the fan.
For the middle school and high school sessions, parents are able to leave their children with the DesignLab staff while they are participating in their activity and are invited to join in on tours of the college.
* Please note that we will ask parents to sign a liability and media release waiver for each child participating when they arrive at the College of Design.
Registration Form