Architecture Virtual Tour
Take a virtual tour of NC State College of Design, School of Architecture facilities.
The College's facilities are designed to encourage the very best work. Our labs, studios, and library are professionally staffed to support student work and faculty instruction. The College offers galleries and critique spaces in hopes of encouraging an open exchange of ideas. Auditoriums and large classrooms allow the college to host an ambitious visiting lecture and exhibition program to supplement daily instruction.
Got Questions?
Dana Gulling
Professor of Architecture, Director of Graduate Program in Architecture
Studios
All 850-plus students enrolled in studio programs within the college have dedicated studio space with 24-hour access and security. Every workstation is networked and students have additional access to three 18-seat labs, printing and scanning facilities, and departmental computer clusters. All labs are professionally staffed to allow you to focus on your work, not on tech problems.
Burns Auditorium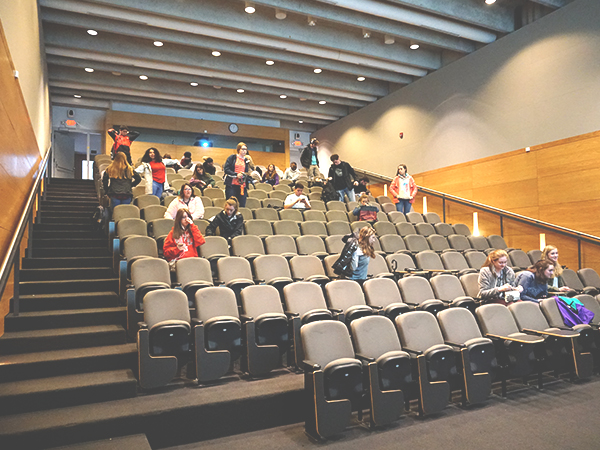 The Robert Paschal Burns Auditorium is a 175-seat auditorium which pays homage to the late Professor Emeritus Robert P. Burns, FAIA, who taught for more than 40 years at the College. Burns Auditorium is a multi-purpose space for college and visiting lecturers, presentations, movie screenings, and many other special events.
Brooks Hall Gallery
Brooks Hall Gallery provides space and wall surfaces for a visual presentation of the full scope of design activities. All exhibitions are publicized to encourage public attendance. The Gallery is located outside of the Design Library; the Brooks Hall reception area; the IT Lab; and in close proximity to Student Services.
Carol Grotnes Belk Rotunda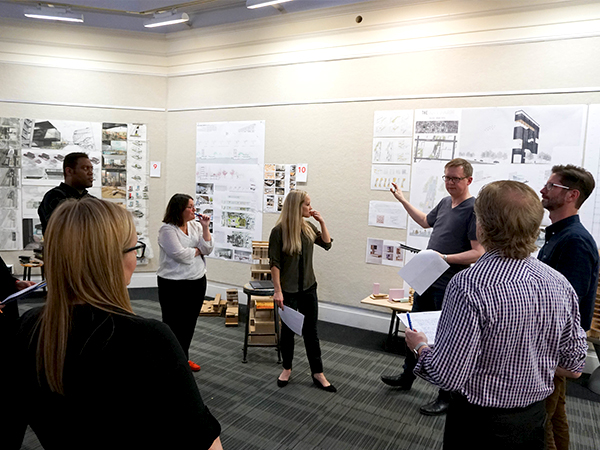 The Rotunda is the principal review space and jury room in the College of Design. It is located in the octagonal, domed space in the original part of Brooks Hall with museum-quality presentation and lighting installations. In addition to reviews and critiques, the Rotunda also serves as an attractive setting for special exhibitions, receptions, lectures, and collaborative working sessions.
Harry B. Gilbert Gallery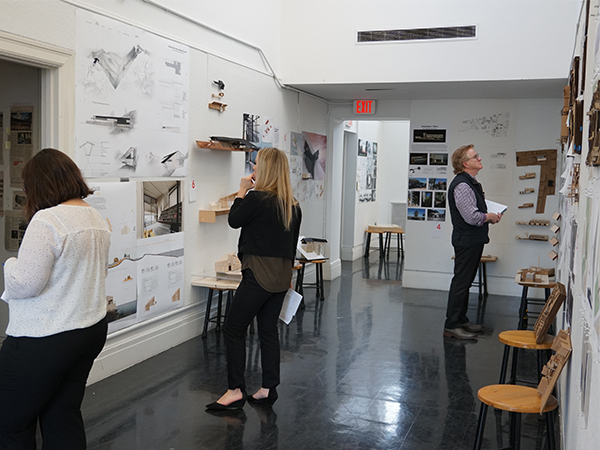 Surrounding the Belk Rotunda, the Gilbert Gallery provides well-lighted space for reviews of student projects and for exhibitions.
S. Aaron Allred Gallery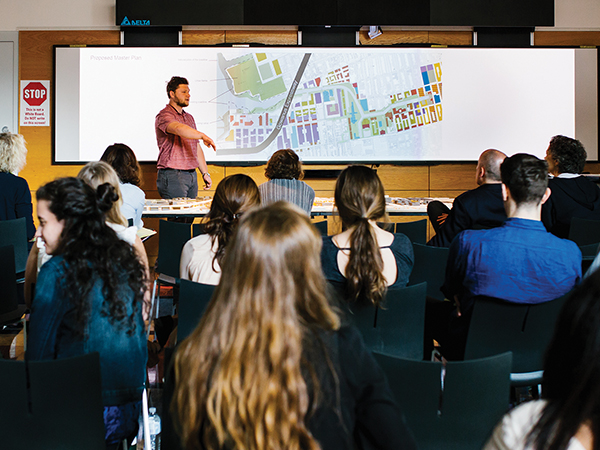 The exhibition, lectures, and reception space was renovated in 2007 and named for S. Aaron Allred, a supporting alum of the College. The gallery leads into the Robert Paschal Burns Auditorium.