Campus Facilities
See the spaces and places where are students dream, discover and design.
Helping Students Further Creativity and Learning
The College's facilities are designed to encourage the very best work. Our labs, studios, and library are professionally staffed to support student work and faculty instruction. The College offers galleries and critique spaces in hopes of encouraging an open exchange of ideas. Auditoriums and large classrooms allow the college to host an ambitious visiting lecture and exhibition program to supplement daily instruction.
Studio Spaces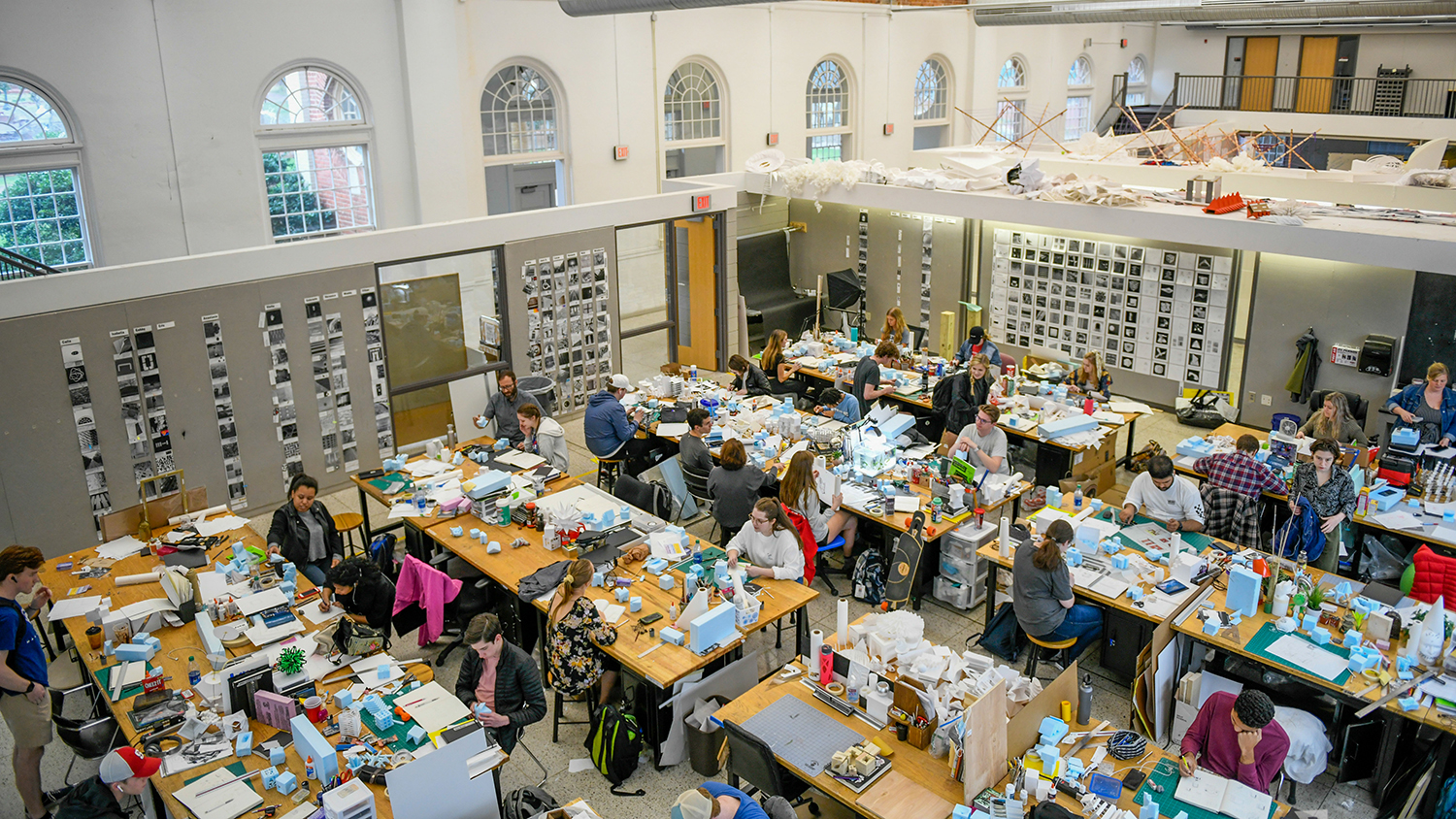 Burns Auditorium
The Robert Paschal Burns Auditorium is a 175-seat auditorium that pays homage to the late Professor Emeritus Robert P. Burns, FAIA, who taught for more than 40 years at the College. Burns Auditorium is a multi-purpose space for college and visiting lecturers, presentations, movie screenings, and many other special events.
Exhibition Spaces
Brooks Hall Gallery
Brooks Hall Gallery provides space and wall surfaces for a visual presentation of the full scope of design activities. All shows are publicized to graduates, professionals and friends of the College to encourage the public to attend.
Carol Grotnes Belk Rotunda
The Rotunda is the principal review space and jury room in the College of Design. It is located in the octagonal, domed space in the original part of Brooks Hall with museum-quality presentation and lighting installations. In addition to reviews and critiques, the Rotunda also serves as an attractive setting for special exhibitions, receptions and celebrations.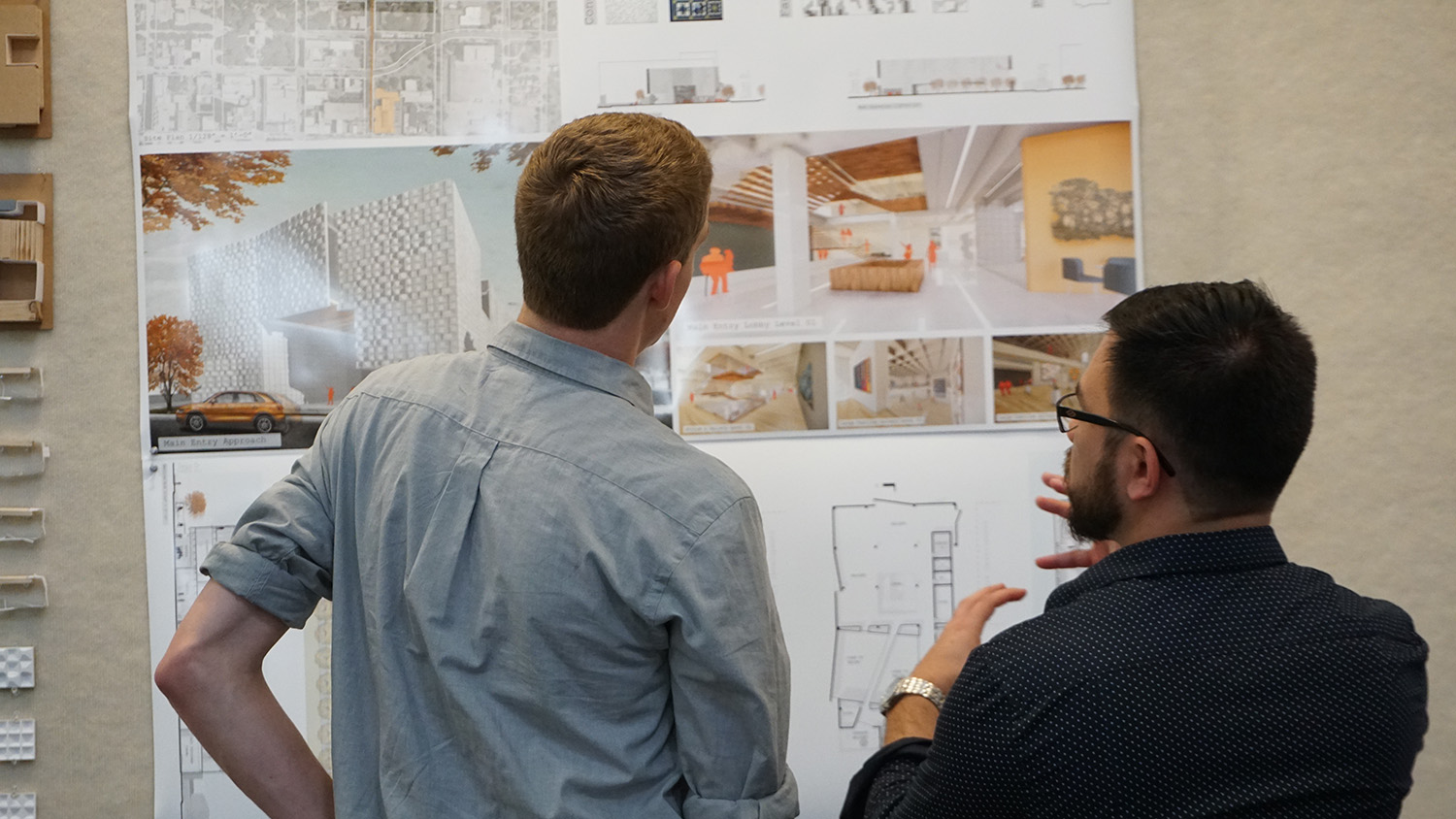 Harry B. Gilbert Gallery
Surrounding the Rotunda, the Gilbert Gallery provides well-lighted space for reviews of student projects and for exhibitions.
S. Aaron Allred Gallery
Formerly the ramp room entering the auditorium in Kamphoefner Hall, the space was renovated in 2007 and named for S. Aaron Allred, a supporting alum of the College. The gallery leads into the Robert Paschal Burns Auditorium.