Dear Prospective Graduate Students,
We are pleased that you are considering NC State University School of Architecture for your graduate degree. We offer two degrees: the Master of Architecture (MArch), an accredited degree that allows you to become a licensed architect in the United States; and the Master of Advanced Architectural Studies (MAAS), a research-based degree for students who do not need an accredited degree. We are an intimate school with dedicated faculty and wonderful students. This page showcases all of the exciting things that we are doing in the school and to answer your questions about the school, college, and university.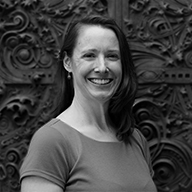 Director of Graduate Programs
Dana Gulling // Email Dana
Explore our School of Architecture Facilities
Learn about our Precast Concrete Studio
Recordings from the 2022 Graduate Open House
Frequently Asked Questions
Please review the following for answers to frequently asked questions about the program. If you have any additional questions, email design_graduate@ncsu.edu.
Explore the program:
Explore the College of Design: