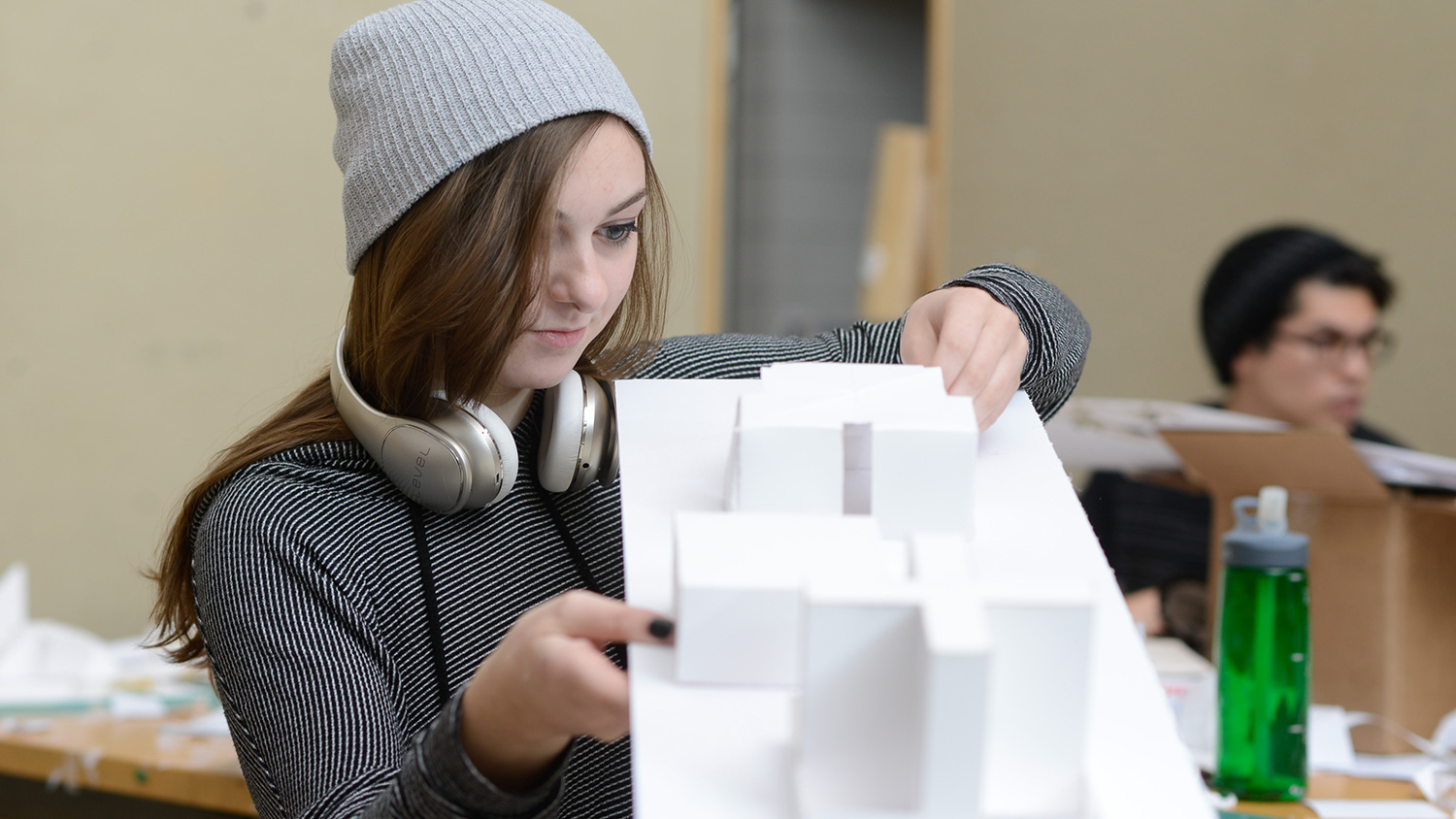 Bachelor of Environmental Design in Architecture (BEDA)
The Bachelor of Environmental Design (BEDA) is a four-year, pre-professional degree program that immerses students in architectural design fundamentals through studio- and project-based courses. Students take an array of classes that focus on history, theory, technology, structures, materials, construction, and general education subjects. The BEDA program prepares students for further study in a professional degree program such as the one-year Bachelor of Architecture (B.Arch.) or a two-year Master of Architecture (M.Arch.). The BEDA also prepares students for advanced study in related fields such as Landscape Architecture and City Design.
Bachelor of Architecture (B.Arch.) – For Fifth-Year Students Only
The Bachelor of Architecture (B.Arch.) is a two-semester NAAB-accredited professional degree program for students who have completed a qualifying four-year undergraduate degree in architecture. The program is open to students who have earned a Bachelor of Environmental Design (BEDA) degree from NC State and to students who have received a similar degree from other institutions.
The B.Arch. is an advanced degree program that emphasizes comprehensive and integrative design processes. The program prepares students for professional practice through two design studios and a series of required and elective courses in history, theory, architectural technologies, urbanism, energy studies and environmental systems. In this program, students develop a directed thesis project with faculty members, and this project allows students to focus on topics that are critical to current issues in professional architectural practice.
Resources for Students