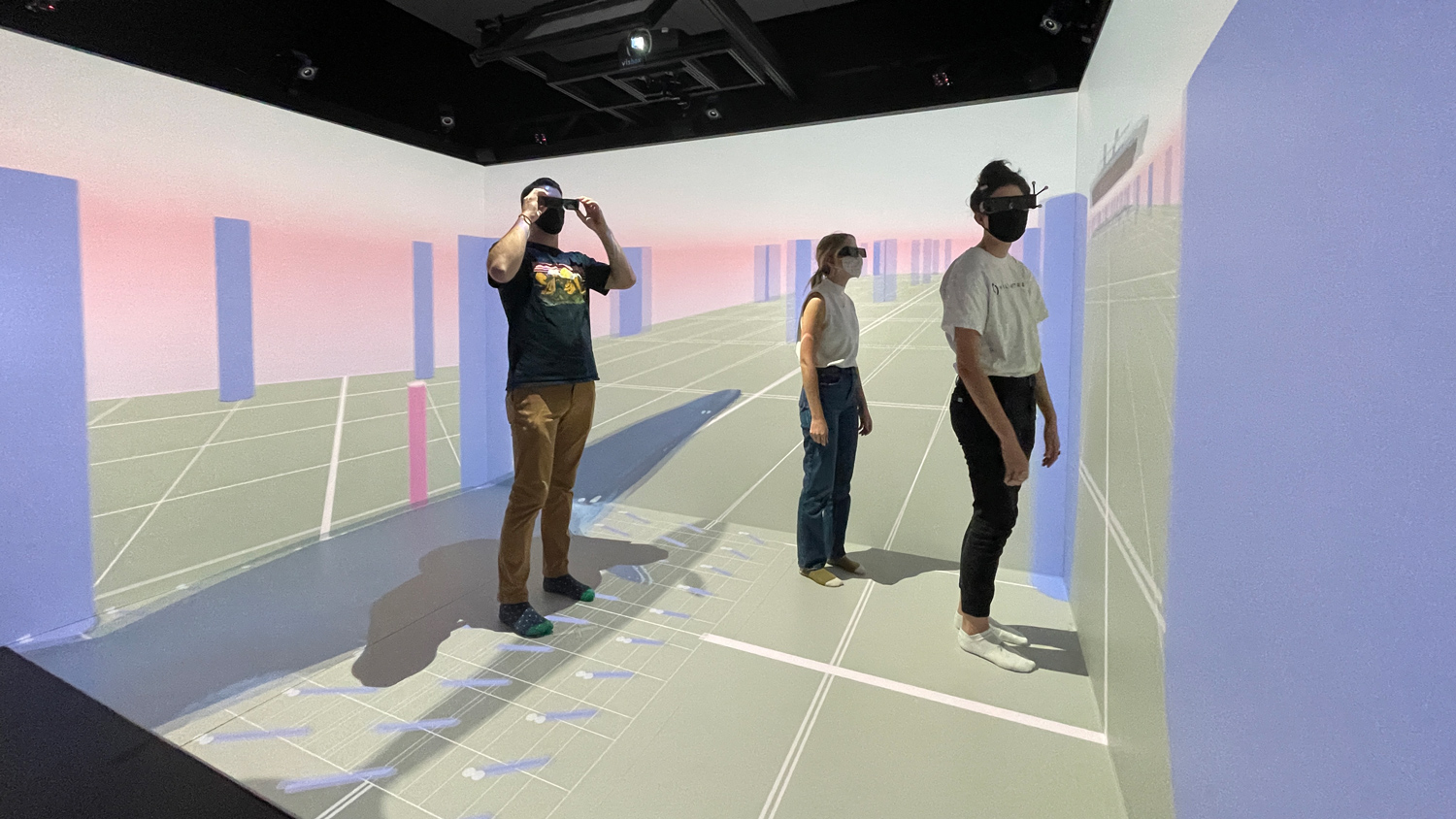 Facts:
We are the only DDes program that offers blended learning (online and on-campus) that provides the invaluable flexibility for DDes students to continue working while pursuing their degree. Additionally, our DDes program allows customization for part-time and full-time schedules.
The cost of our DDes program, as compared to all other DDes programs, is the most affordable for both in-state and out-of-state tuition.
NC State University is ranked one of the best in the U.S. for graduate employability and a top value for both in- and out-of-state students. NC State is consistently ranked among the nation's top public universities.
NC State's Centennial Campus, an award-winning national model for public-private research campuses, houses more than 70 government, industry, and nonprofit partners along with more than 70 NC State research and academic units.
Figures:
Tuition
Online + Distance education tuition depends on residency (whether you live in North Carolina or out-of-state), how many credits you are taking, and length of independent study. This model is cost-effective compared to other DDes programs. For instance, full-time in-state residents in the DDes program will pay around $6,980 per semester or $13,960 per academic year. For full-time out-of-state or international students, program costs are about $16,967 per semester or $33,934 per academic year. Additionally, DDes students pay a fee of $2000/semester to offset required on-campus activities and services (included in the rates noted).
To complete the program in six semesters may cost $44.2K (residents) or $107.5K (non-residents). This investment does not include other costs such as travel or lodging during required visits to campus.*
You can learn more about current DDes tuition and fees HERE.
*These rates are based on current data and subject to change without notice.
You can review the estimated costs of attendance for information about the full cost of attendance, including expenses beyond tuition and fees.
Financial Assistance
The Doctor of Design is primarily a distance education program. Tuition assistance is not offered to students who are unavailable to teach or conduct research in traditional proximities. On the other hand, because online studies and research investigations can be conducted flexibly in and around a student's professional life, students may want to discuss a financial plan with their current employers. Many students can expect to continue to receive close-to-normal or perhaps semi-reduced income even as they are earning an advanced degree.
Academic Advising & Services
The Director of the Doctor of Design program serves as the main academic advisor for all incoming students in the first year. The Program Director is happy to help applicants explore specific ideas in order to find a fit between student interests and institutional resources.
Program Length & Structure
While the DDes program is structured to be completed over six semesters, under a variety of mitigating circumstances it may be extended upon the request of students or faculty. Full-time study requires a minimum of 9 credits per semester. Required online courses are only offered during the normal academic year, however, with prior approval of the Program Director and Deans' office, students may request supervision from the faculty advisor in order to conduct independent research during summer semesters.
Advisory Committee Formation
For applicants to become informed about faculty strengths and resources, it is best to begin with a search of all tenure and tenure-track faculty members associated with the college, to understand faculty publications as well as other design accomplishments. Two members of the advisory committee must be from the College of Design and all other members can be selected from participating institutions.
During the application process, individuals submit a detailed research proposal. The proposal precisely describes the topic to be studied, proposed evidence/data/methods to be applied, anticipated products/result of study, and its expected impact on relevant design practice. Once an applicant advances through initial screening, DDes program advisors and/or and supporting committee members may then be suggested. Once admitted to the program, students work with the Program Director to shape their advisory team.