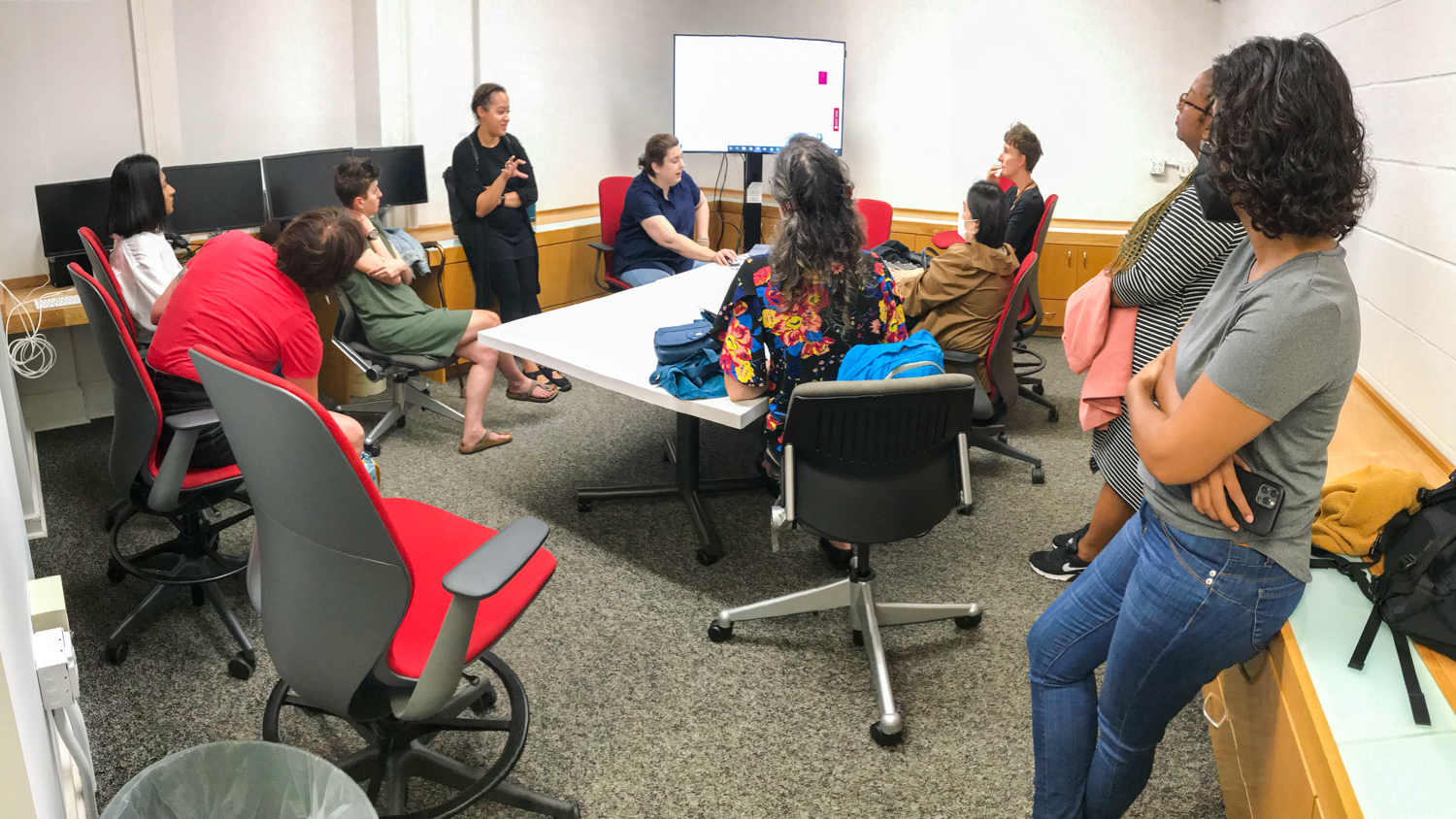 About the Doctor of Design (DDes) Program
Established in 2016-17, the professional Doctor of Design (DDes) program is an advanced degree program for established design practitioners, which complements the existing Ph.D. in Design.
The purpose of the program is to pursue design research in support of those professions creating the artifacts, communications, environments, organizing structures, and systems of the future.
This unique program offers DDes students the flexibility to continue working while completing program requirements.
DDes students conduct original investigations through design-based practices, cases, and methods. The program provides a forum for connecting design research to the needs of society, by promoting the application of new knowledge in design and addressing design impacts on larger systems.
While most of the program is completed online, attendance at one week-long intensive session held each semester is mandatory (in person for Fall, virtually for Spring). At the time of admission, DDes students are expected to demonstrate mastery over their respective practices and to articulate a clear, compelling topic along with specific research questions.