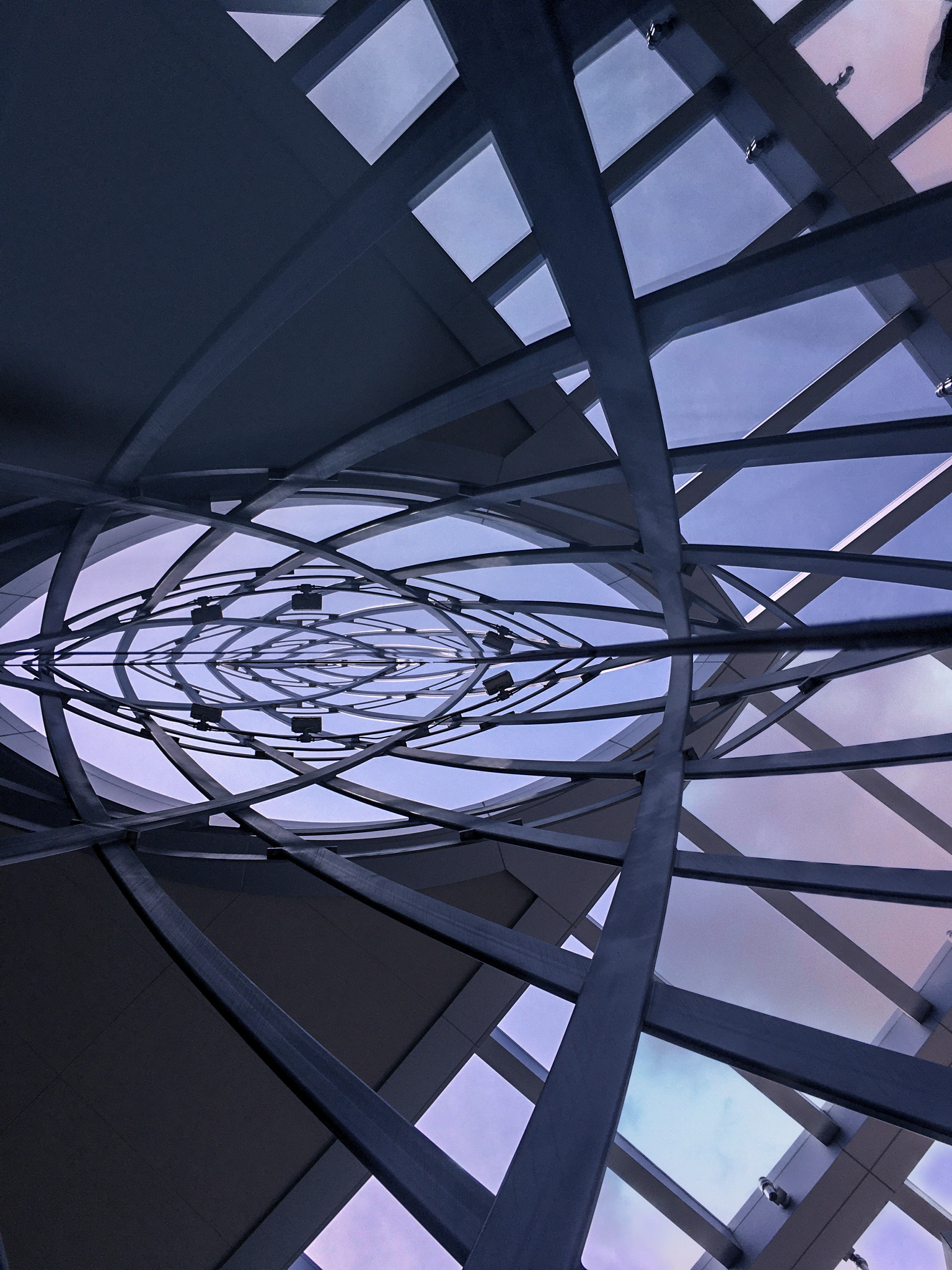 Design Futures & Foresighting
5th Annual Doctor of Design Symposium on Design Research (2022)
5th Annual Doctor of Design Symposium on Design Research
Friday, August 19, 2022: 8:45 am – 1:50 pm, virtual
This virtual DDes Symposium began with the big picture—Design Futures—and what that may mean for technology, business strategy, identity, and research in design.
Keynote Presentation:
Gjoko Muratovski, noted thought leader in graphic design and design research, opened the Symposium with a keynote address on Design Today, with a response from Meredith Davis addressing doctoral education in design.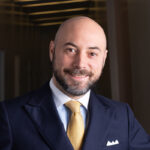 Dr. Gjoko Muratovski is an award-winning designer, researcher and innovation consultant working with a wide range of universities, Fortune 500 companies, NGOs, and various governments from around the world. Throughout his career he has held numerous leadership and high-profile appointments at various academic and professional institutions. He also served as a member of various thought-leading organizations such as the Forbes Councils, Stanford Institute for Innovation in Developing Economies, Oxford Digital Leaders Network, and the Yale Higher Education Leadership Summit. By combining design thinking, social sciences, and cultural theory with lean business principles and evidence-based research, he helps organizations become human-centric, more efficient, and future-proofed.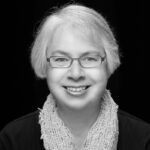 Meredith Davis is Professor Emerita at NC State University where she was Department Head and Director of Graduate Programs in Graphic Design and Director of the PhD in Design Program. She is an AIGA National Medalist, NASAD Fellow, and Holladay Medalist. Meredith served as President of the American Center for Design and a member of the board of AIGA/National. She is the recipient of more than 50 design awards; author of five books, the AIGA Design Futures Papers, and The Future of Deign Education; and member of the editorial boards of several research journals.
Panel I: Professional Identity, Authenticity, and Access to Design Futures
Moderator: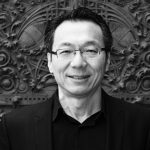 Tsai Lu Liu, Professor of Industrial Design, is the Head of the Department of Graphic Design and Industrial Design at the College of Design at NC State University. Before teaching industrial design, Professor Liu managed new product/service design and marketing for 12 years in the toy, healthcare, gaming, semiconductor, and communication industries. His interdisciplinary teams developed electric ride-on toy vehicles, internet telecommunication services, commercial gaming systems, multimedia online advertising platforms, occupational therapy stations, and pediatric sitting/positioning furniture. With a user-centered approach to innovation, his teams successfully brought several products to the international markets through comprehensive research, design, engineering, production, and marketing endeavors.
Panelists: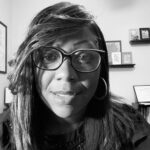 Tasheka Arceneaux-Sutton is an Associate Professor of Graphic Design. Arceneaux is the principal at Blacvoice Design, a studio specializing in branding, electronic media, identity, illustration, print, and publication design, for educational institutions, non-profit organizations, and small businesses. She has provided design services for the Museum of Contemporary Arts (MOCA), HarperCollins, Loyola University New Orleans, Tulane University, and Loyola Marymount University's LeBand Art Gallery. The use of typography has a strong presence in her work—she is a type enthusiast who enjoys hand-lettering, typesetting, and deconstructing type through a combination of analog and digital processes. Arceneaux has exhibited work nationally and abroad, and in 2013, her work was featured in Idea: International Graphic Art and Typography magazine.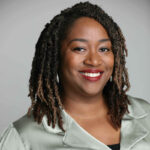 Kaleena Sales is an Associate Professor of Graphic Design and Chair of the Department of Art & Design at Tennessee State University, an HBCU (Historically Black Colleges and Universities) in Nashville, TN. She is co-host of Design Observer's The Design of Business | The Business of Design Minisodes podcast with Omari Souza. Her design writing and research centers on Black culture and aesthetics, recently co-authored the book Extra-Bold: A Feminist, Inclusive, Anti-Racist, Non-Binary Field Guild for Graphic Designers, alongside Ellen Lupton, Farah Kafei, Jennifer Tobias, Josh A. Halstead, Leslie Xia, and Valentina Vergara.
Panel II: Strategic Design Leadership: How Design Practice Meets the Future
Moderator: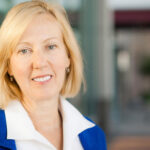 Katherine Peele serves as LS3P's Chief Practice Officer. Katherine joined the firm (then Boney Architects) in 1988 after she graduated summa cum laude from North Carolina State University's School of Design with a Bachelor of Architecture degree. She was the valedictorian of her class at the School of Design.
In her 31 years with the firm, she has managed over $1 billion worth of construction, with projects ranging from educational to workplace and community focuses. Her current role as Chief Practice Officer includes oversight of design excellence and quality, growth of practice expertise, and innovation.
Panelists: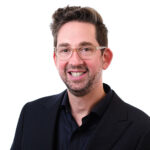 Jason Forney is a Principal with Bruner/Cott Architects in Boston, Mass. As the design leader for many of the firm's notable buildings, Jason has advanced Bruner/Cott's legacy of boldly reusing historic buildings and expanded its commitment to contemporary, sustainable architecture. In 2020, Jason was named a Fellow of the American Institute of Architects, the Institute's highest honor, for his exceptional work and contributions to the profession.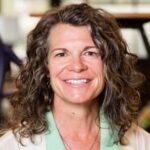 Wendy Steinle is a Chief Marketing Officer with 25-years of experience working and leading teams in the tech industry. With tenures at Degreed, Adobe, MRM//McCann, American Express and Novell, Wendy has deep go-to-market expertise spanning marketing and sales strategy and execution, advertising and digital strategy, customer education and engagement, and organizational leadership. In addition to her primary job roles, Wendy is passionate about inspiring others for their own growth and impact and was the site leader for the 1,500 Adobe Utah employees and a founding member of the Adobe & Women Leadership Council. She holds an MBA from the University of Utah and a BA in Communication from the University of California, San Diego, and was honored with the Leadership Excellence award in 2020 from the Women Tech Council.
Afterword(s): Future of Design Programs on the Research University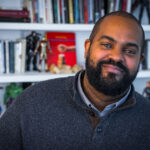 Derek Ham is the current Department Head for the Art + Design Program at NC State University. His research interest spans the areas of game-based learning, algorithmic thinking, and digital fabrication/making. In his work, he continues to investigate both virtual reality and augmented reality technology to find ways these tools can expand the possibilities of interaction design. Before joining the faculty in the College of Design, Derek has taught at MIT's School of Architecture, Harvard's Graduate School of Design (GSD), and the Rhode Island School of Design.