Inclusion in Design Research
4th Annual Doctor of Design Symposium on Design Research (2021)
Session 1: Research about Design
What (and Who) Does Design History Include? by J. Dakota Brown, Art Institute of Chicago
The past generation has seen profound shifts in design processes and practices—ranging from analog to digital techniques, and from autonomous to networked practices, as well as in the relationships between designers, clients, manufacturers/construction and marketplace/end users.  This session prepares students to understand the values of inclusivity in the evolution of design practices and its potential impact for future design industry enterprises.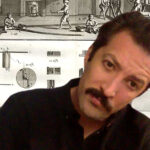 J. Dakota Brown initially trained as a graphic designer and later received an MA in Visual and Critical Studies from the School of the Art Institute of Chicago. His primary research interest is typography as contextualized by historical transformations in labor, technology, and aesthetic experience.
Session 2: Research for Design
Authorship, Agency, Ability and Inclusion by Upali Nanda, HKS
In a research-integrated design practice, research is both assessed and translated in the course of the design process. The practical value proposition of applied research is apparent but needs to be balanced with the business realities of firms This session will demonstrate how inclusivity in professional research offers a smarter way for firms to do good design and also strengthen their bottom line.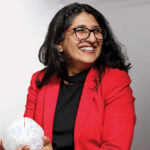 Dr. Upali Nanda is a Principal and Director of Research at HKS. Based in Detroit, Upali has extensive experience leading research projects in design practice with a focus on the impact of design on human health and perception. She is executive director of Center for Advanced Design Research and Evaluation, or CADRE, the research arm of HKS, and teaches as the Associate Professor of Practice at the Taubman School of Architecture and Urban Planning at University of Michigan.
Session 3: Research through Design
Power + Place by Bryan Lee, Colloquate
Increasingly, artists and designers across many disciplines are paying attention to racial equity and social justice in both private and public commissions. This session will discuss elements of complexity, advocacy, and multi-racial inclusion in design practice as a form of Design Justice.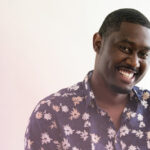 Bryan Lee is the Design Principal of Colloqate and a national Design Justice Advocate. Lee has twelve years of experience in the field of architecture Lee is the founding organizer of the Design Justice Platform and organized the Design As Protest National Day of Action. Bryan has led two award-winning architecture and design programs for high school students through the Arts Council of New Orleans and the National Organization of Minority Architects.