PhD Student Association (PhDSA)
Primary duties of the Ph.D. Student Association are:
Serving as representatives of the student body.
Acting as a liaison between students and faculty/administration.
Current Representatives (2022-2023):
Events
Mar 1, 2023

Presentation from PhD in Design alumni Zhenmin Hou on her postdoctoral experience working in UX design and UX research, leading to her current position as a UX researcher for Google.

Jan 25, 2023

Welcomed back students for the Spring semester, open discussion over pizza provided by the PhDSA

November 16, 2022

Dr. Cho joined us for a discussion about the current state of the PhD in Design program, and how students might best be allowed to voice their concerns as teaching assistants, and how conflicts between professors and teaching assistants might best be addressed.

October 26, 2022

With course registration opening up for the Spring semester, this meeting was dedicated to sharing our experiences with different courses, providing recommendations and guidance for course registration.

September 24, 2022

PhD in Design Potluck – Dean Hoversten graciously allowed the PhDSA to host a potluck at his home, faculty and students attended and welcomed the new school year.

September 14, 2022

PhDSA lunch social among new and returning students, opening discussion about the PhDSA's goals for the year.
Ph.D. in Design Potluck Picnic (2022)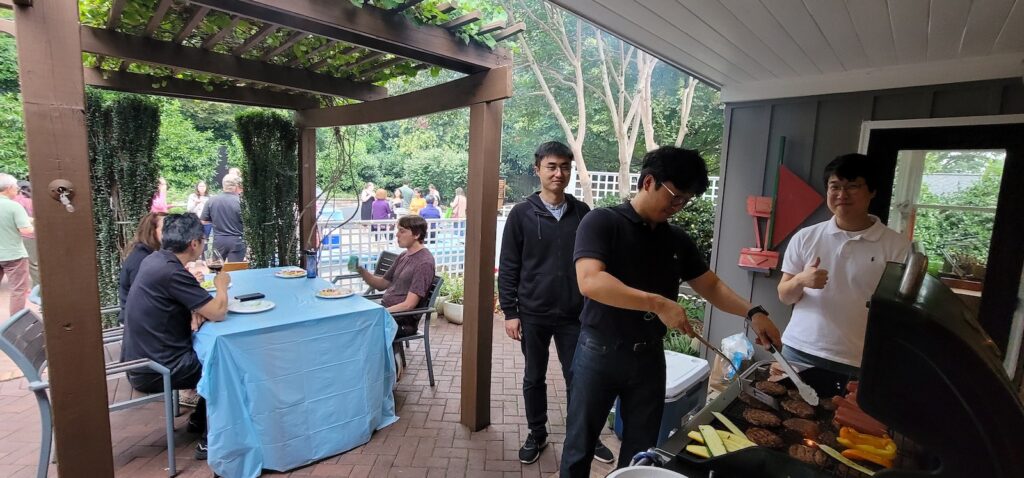 Ph.D. in Design Potluck Picnic (2019)