Criteria for Admission
Success in a doctoral program, unlike performance in an undergraduate or even the professional master's program, is related directly to the student's ability to pose challenging questions that drive independent research and collaboration with faculty; engagement with issues and contexts for design larger and more complex than those represented by immediate assignments; and the ability to organize thought through writing. The application package should be convincing in demonstrating these attributes.
Application Elements
Academic Transcripts (both Undergraduate & Graduate): Minimum GPA of 3.0

Applicants must hold a Master's degree.

For International students only: English language proficiency shown through completion of one of the following testing methods:

TOEFL (minimum score of at least 80)
IELTS (overall band score of at least 6.5)
Duolingo (score of 110 or better)

GRE scores are not required
These documents are reviewed initially by the Graduate School and, when all records have been received, are forwarded to the College of Design for consideration by the PhD faculty. Students not meeting minimal thresholds, as published by the Graduate School, will be denied admission. Incomplete applications will not be acted upon with regard to admission.
Statement of Purpose (SoP) and Research Interest Area(s)
The Statement of Purpose should include the following:
An indication of your interest area(s) of research in the first line of your statement,
The PhD faculty member(s) who you want to work with
The purpose and plan of your study, including, but not limited to reasons for pursuing PhD degree at NC State, research background/experiences, research topics you are interested in, and career goals/vision.
The Statement of Purpose should show that the applicant:
Has carefully chosen NC State University on the basis of specific faculty or areas of research in which the school has expertise;
Has a clear idea of the research interests that he/she wishes to pursue;
Recognizes the distinction between professional studio-based master's study and doctoral research in design;
Can document past performance that is preparatory to the pursuit of a doctoral degree;
Demonstrates a history of commitment commensurate with the rigor of doctoral study; and
Provides convincing evidence of the ability to write and work independently and collaboratively.
Information from the student:
Information supplied by the applicant is the means through which the PhD faculty determine a student's research intent, readiness for advanced academic work, and the likelihood of success. Information provided by the student should include a written statement describing the fit between the student's research goals and one or more of the published Research Interest Areas in College of Design literature and this site.
Three letters of recommendation
Letters of recommendation both confirm and support the student's academic record and provide explanations when the record contains inconsistencies or represents an atypical background. Three letters are required.
Portfolio and/or research publications
Applicants are required to submit a portfolio and/or research publication for review within the online application.
Got Questions?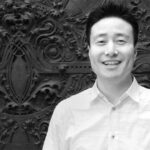 Soolyeon Cho, Ph.D.
Associate Dean of Research, Doctoral Programs and Global Engagement; Professor of Architecture; Director of Building Energy Technology Lab (BETlab)
soolyeon_cho@ncsu.edu