Alumni Experience
Q&A with Katherine Peele: Why I Give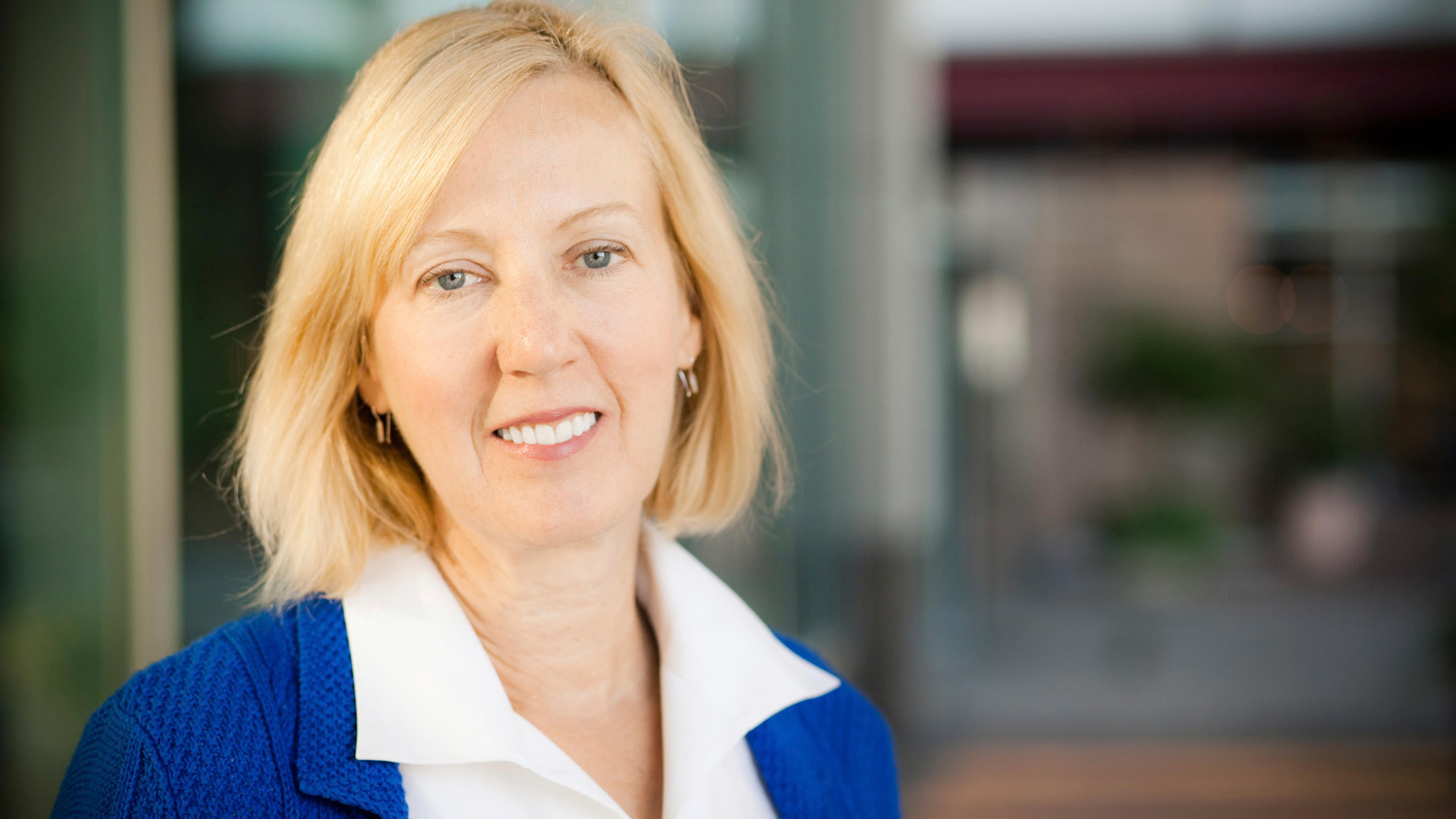 Katherine currently serves as the president of the College of Design Leaders Council, and is an alumna of the college. She and her husband Rick recently created a scholarship endowment to help design students focus on their studies, rather than their finances.
Let's start with your background with the College of Design. Tell us a little bit about your time as a student.
I really came to architecture very late. I went back to school at 27 to pursue a degree in architecture, after first pursuing a music major as an undergrad. I found myself in my 20s working for an architectural engineering firm, doing grunt work – drafting and running blueprints – and decided that I had found my passion in design.
I was able to complete my undergraduate degree in two years, since I already had completed a lot of my general education requirements. Since I was an adult student, I was working throughout my time in the program, and as soon as I finished, I went straight into the fifth-year program. It was a phenomenal experience.
Have you noticed connections between music and architecture? Do you think your education in music contributed to your design aesthetic?
You know, it's interesting, because I did my final project in fifth year on the relationship between music and architecture. And there is a quote by Goethe, German poet and author of Faust, that says "Architecture is frozen music."
So, for my project, I did a performing arts center, and I worked around the concept of datum in architecture and melody in music, having an underlying structure. If you have a solid structure, you can go all over the place with music. And you can do the same thing with architecture.
How have students changed compared to your time as a student in the College of Design?
I think that students today are a lot whole lot smarter, a whole lot more talented and creative. Obviously, technology is a huge boost and a big difference. I think they're able to explore more ideas more quickly because of the technology.
When I was in school, we had to hand draft everything, which was tedious and backbreaking. And you really had to make decisions about your design weeks ahead of time to actually to get done for the review. I think that today, students have the opportunity to really explore things up to the last minute, but I think they're lightyears ahead of me in terms of what they're capable of doing.
Have you noticed a difference in the themes of design they pursue?
Students today are more sophisticated and have more exposure to design before they get into the college. They have an opportunity to get into the software programs from the time they're elementary and middle school kids. Some schools are teaching architecture in high school.
I didn't have that option when I was in high school, and didn't consider that as a career choice. Nobody told me that I could be an architect as a woman. So, I think students today have more opportunities going in; the students coming out of the College of Design that we are hiring are extremely talented and smart. We know they are getting a great education.
The students coming out of the College of Design that we are hiring are extremely talented and smart. We know they are getting a great education.
As president of the Leaders Council, how are you trying to utilize your past experiences to make decisions that are inclusive for future students?
The Leaders Council is really shifting our focus to align with the college's strategic initiatives. And we actually have a new committee that focuses on diversity, equity and inclusion. It's been an important issue for a long time, but we are giving it renewed attention.
I think we've got to figure out ways to get more individuals of color into architecture. We do send firms into elementary and middle schools to talk about design and spark interests, but we need to mentor and help follow some of these kids all the way through high school, and really support their efforts to go into architecture. I think it's particularly challenging for first-generation students, whose parents don't have the experience of applying for college, or advising them on how to put together a portfolio. We need to be mindful of identifying students at a younger age and supporting them all the way through college.
What ways can we support students within the College of Design? How can we meet that challenge through philanthropy?
Since I was an older adult when I went to the College of Design, I was working part time as well as going to class. I also received a few scholarships – they weren't a huge amount of money, but they made all the difference in the world. They let me relax a little bit and have enough money to pay my tuition. They helped me not have the feeling of having a bill coming to me and not knowing when I would have the money to cover it.
I'm sure there are a lot of students in the same situation these days. And it's a whole lot more expensive than when I went although I feel like NC State is still a really good bargain for the education that you get. So, I think any little thing that we can do can be impactful; it doesn't have to be huge. It doesn't have to be a full scholarship to pay all of a student's expenses. I think even a few $1,000 here and there can make a big difference to a lot of these students.
One of the scholarships I received when I was at the college was from Elizabeth Lee, who was the first female architect registered in North Carolina. She was also the first female president of AIA North Carolina, and I was the first recipient of her scholarship. And then, in 2000, I was the second female president of AIA North Carolina. So that meant a lot to me, to see her as a role model.
My second scholarship was from Boney Architects (now LS3P) where I have worked for the last 32 years. So you never know where those threads and connections will lead you in life.
My second scholarship was from Boney Architects (now LS3P) where I have worked for the last 32 years. So you never know where those threads and connections will lead you in life.
Tell me a little bit more about the Katherine and Rick Peele Scholarship endowment. What inspired you and your husband to create this endowment?
It's completely about just giving back; being at a point in my career and in our lives where we feel like we can give back. Just looking at my own time at the college, I was so fortunate to have those scholarships. They made a world of difference for me, and I know there are other students out there who would feel similarly.
In the past, we had always given to the Designlife Fund. But I think when you get to that point in your life, where you have the capacity to give in a larger way, you should absolutely do it.
Our daughter Morgan is now a student at the college, so it's nice to have that common thread as well. We're excited about the education she's receiving from the program.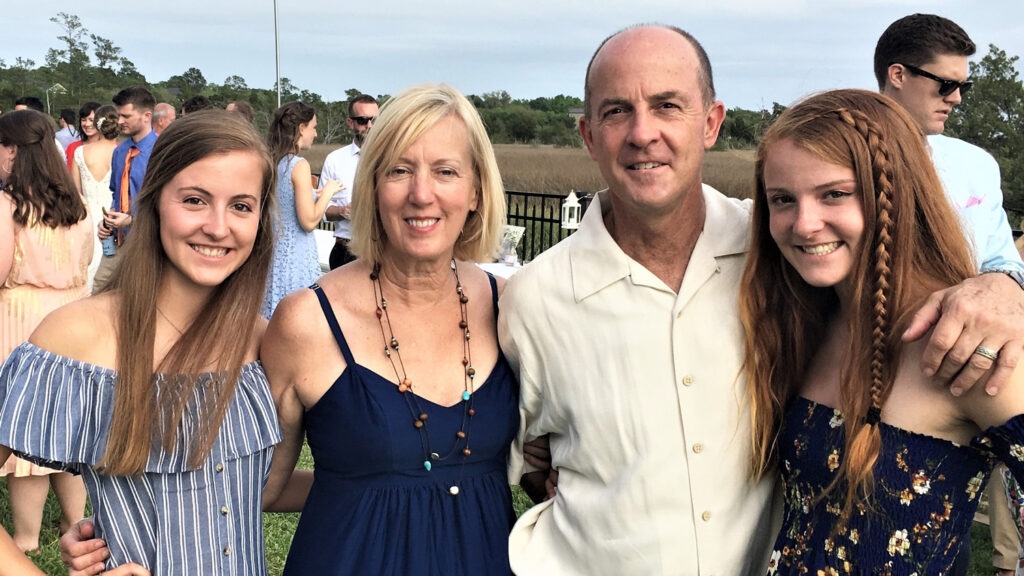 What do you hope to accomplish as president of the Leaders Council? What are your priorities for the next two years?
I've been involved with the college for many years, but I think the primary goal of the Leaders Council is to be a sounding board for strategic initiatives and to maintain that connection between the profession and the College of Design.
We have a new committee that will be focused on community engagement which will help us get more plugged in with our greater Triangle community. A big job that we have ahead of us is the 75th anniversary in 2023. So, I feel like a lot of my focus for my two years as president is going to be trying to get us ready and make sure we have the plans in place to create a memorable and impactful celebration.
About Katherine
Katherine is currently the chief practice officer and a principal at LS3P. Katherine joined the firm (then Boney Architects) in 1988 after she graduated Summa Cum Laude from North Carolina State University's School of Design with a Bachelor of Architecture degree. In her 32 years with the firm, she has managed over $1 billion worth of construction, with projects ranging from educational to workplace and community focuses. Her current role as Chief Practice Officer includes oversight of design excellence and quality, growth of practice expertise, and innovation.
Interested in funding a scholarship?
Endowed scholarships are an investment in the future of Design. A scholarship provides students not only the ability to attend the College of Design, but also the inspiration that others are supporting and investing in their future. Scholarships also allow the college to recruit a diverse student body that fuels a rich culture of discovery and learning. Please contact a member of our DER team for more information on ways to give.