Turan Duda, FAIA Receives NC State's Distinguished Alumni Award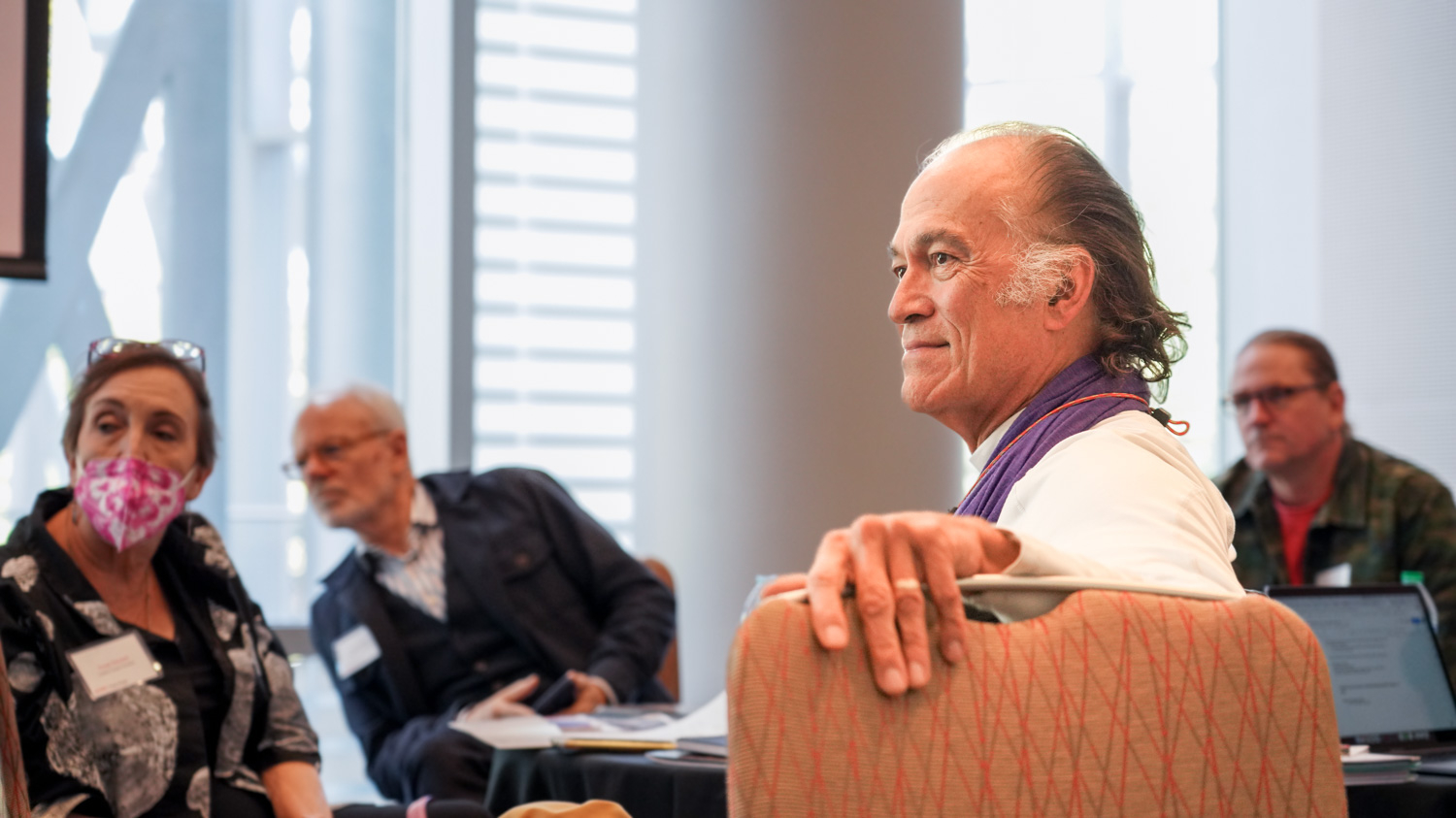 Alumnus Turan Duda, FAIA [B.Arch. '76] is the recipient of the 2022 College of Design Distinguished Alumni Award.
As an internationally renowned architect, Turan has designed notable regional, national and international projects including the North Carolina State University Talley Student Union, 405 Colorado in Austin, the Center for Health & Wellbeing in Winter Park, Florida, and Ikon Tower in Monterrey, Mexico.
"Turan Duda is the epitome of a successful graduate of the College of Design, and has spent his professional career both engaging with and giving back to his alma mater," says Dean Mark Hoversten, PhD, FASLA, AICP. "He is a firm advocate for the placemaking ability of architecture, and has designed many notable structures both nationally and internationally. His work is driven to reshape the built environment to meet the demands of today's communities."
At the College of Design, Turan serves on the Leaders Council, and supports current students and recent graduates through generous gifts and programs such as the Linda and Turan Duda Visiting Designer program, the Linda and Turan Duda Traveling Fellowship, and the Duda|Paine Architects Fellowship Fund.
Most recently, in 2022 the college was able to bring MASS Design Group to campus as part of its new Duda Visiting Designer Program – an interdisciplinary, two-week intensive program that engages students in addressing the compelling questions of today while working hand in hand with leading designers.
Our profession is really misunderstood. And I don't think people really realize what it takes. If you're building anything … you've got to have a solid foundation." – Turan Duda, FAIA
Turan continues to give back to the college by providing professional development opportunities for students and recent graduates, hosting networking open houses, creating summer internships, and hiring recent graduates to work at his firm.
Turan has been recognized for his contributions to the profession: as a Fellow of the AIA in 2012, and as a recipient of the F. Carter Williams Gold Medal from AIA NC in 2021. His firm, Duda|Paine was named Architect Magazine's Top 50 Firms in Business in 2017.
This post was originally published in College of Design Blog.