From Biology to Graphic Design: Andy Hilts Brings Modern Design to SAS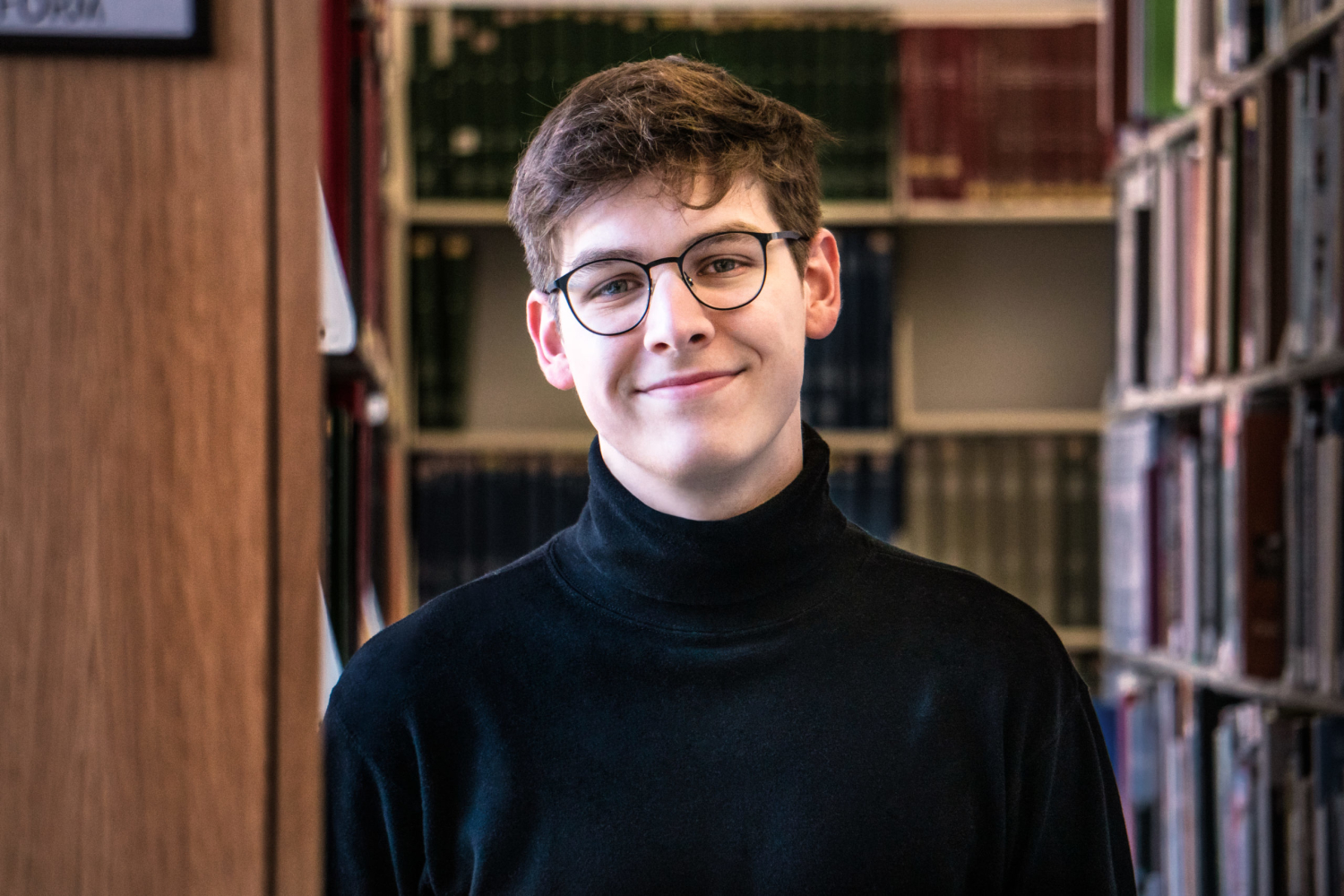 From Biology to Graphic Design: Andy Hilts Brings Modern Design to SAS
Andy Hilts, a junior in the Graphic Design program at NC State's College of Design (CoD), didn't always consider a career as a creative. Now, his work is featured in a global campaign by one of the Triangle's most prolific tech companies.
Like many professionals in creative services, Andy's dive into the design world was a non-traditional one. Before pursuing graphic design, Andy had dreams to find his success in the medical field as a Biology major.
Finding Inspiration
It wasn't until an acquaintance invited him to the College of Design's annual Art2Wear fashion show when the decision to switch educational paths became clear.
By junior year, he was directing Art2Wear.
While adding two years to his education seemed intimidating at first, Hilts has been making the most of his time as a college ambassador and by contributing to other CoD events.
"I think there's this big stigma about spending more than four years in college," says Andy, reflecting on the transition. "Talking to [Department Head Liu] was really helpful in understanding the power of design itself, the power of the school and how interested and passionate the people are – I started to realize I fit in with that group of people."
SAS, Success and Academic Passion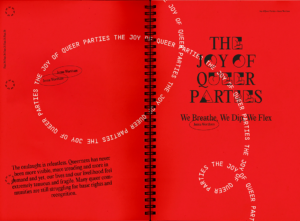 Upon entering the Graphic Design program, Andy quickly jumped into an internship opportunity with SAS. There, he developed the core visual concept for a global "Did You Know?" campaign, highlighting the tech giant's innovation, foundational capabilities and business approach.
"It's wild being an intern and having the chance to work on something that has such a vast reach. It's been everywhere – Wired Magazine, Harvard Business Review and the back cover of other magazines. I never thought that would happen. It's been a really exciting experience."
In addition to seizing professional opportunities, Hilts has been taking advantage of larger academic projects to address nuanced and often overlooked aspects of human behavior. Currently, he is working on a print publication discussing the crossroads of queer communities and expressing intimacy through digital platforms.
"This publication talks about intimacy in terms of how we interact with intimacy digitally, how that exists in our world as we continue to become more and more screen-based and how that affects intimacy – especially within the queer community."
Driven by the Unknown
Looking to the future, Hilts finds excitement in the possibilities available to him without being locked into a specific career path. "I've always been so focused on planning and being future oriented, but recently I've realized there's no need for me stress out," says Andy, having a year left until graduation.
"The great thing about being in college is the fact that you have everything ahead of you. [Success] will come, and I'll enjoy what I'm doing because I'll be doing what I want to share."
This post was originally published in College of Design Blog.