Student Experience
Art2Wear Celebrates Motion, Life and Change
On the evening of April 26, a crowded Stewart Theater once again erupted with the applause and cheers that normally accompany the NC State College of Design's annual Art2Wear production. Finishing its 22nd year, the show is no stranger to wowing audiences with unique, daring and sometimes bizarre wearable collections.
However, there was something different about Art2Wear this year. The show's host department, formerly known as Art + Design, recently changed its name to Media Arts, Design and Technology (lovingly referred to as MADTech). There was no runway present for models to strut across. Placed center stage was a massive LED display filled with colorful motion graphics and video content produced by fellow students. Furthermore, the College of Design is currently celebrating its 75th anniversary – marking the numerous transformations throughout its campus since 1948.
These factors drove co-directors Megan Brown (GXD '23) and Emma Anderson (MADTech '23) to establish Art2Wear's 2023 show as one of change. The year's theme was dubbed Art2Wear: Kinetic.
Changing into Wearable Art
Professor and Department Head of MADTech Derek Ham took to the helm of what was then known as the Department of Art + Design in 2020, shifting the focus toward emerging technologies in digital media. This shift in departmental priorities likewise facilitated Art2Wear's change in mission, vision and focus.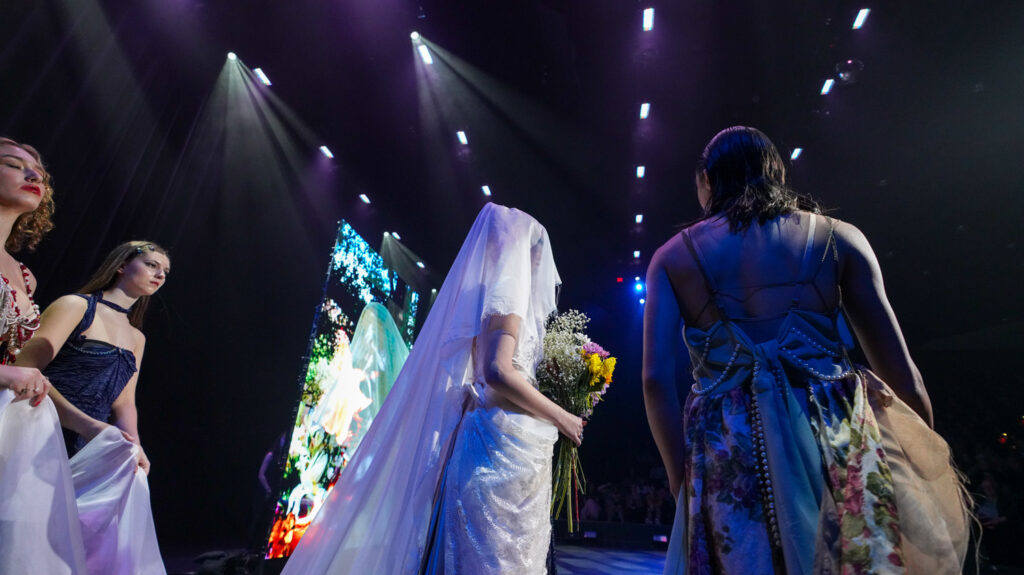 Until 2021, when the COVID-19 pandemic created the need for a virtual production, Art2Wear had been presented as a traditional runway-style fashion show. After that, a slew of opportunities and ideas arose from students surrounding how they could make Art2Wear a more immersive and technologically cutting-edge experience.
Now, Art2Wear's mission is to inspire students to create wearable art as part of a greater narrative that includes art, fashion, digital production, world-building and storytelling.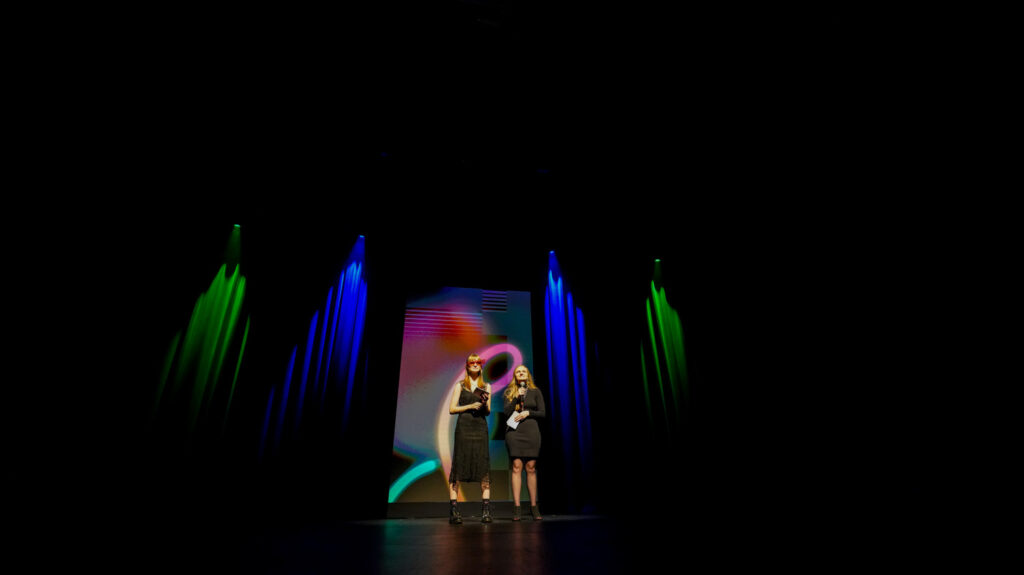 Art2Wear: Kinetic also included a far-reaching talent pool from outside of the College of Design. Student participants from NC State programs such as chemical engineering, computer science, genetics, psychology and business administration all contributed their unique skills and talents to bring the show to life.
NC State students weren't the only designers featured this year. Sitting inside glass display cases located in front of Stewart Theater is a collection of wearable items created by students from Southeast Raleigh Magnet High School as part of a collaboration with the college's Design Lab for K-12 Education.
"We marvel at the creativity and the use of mixed methods in materiality, both physical and digital," reflects Ham. "The Art2Wear experience is forever finding new ways to use soft materials for artistic expression."
As this season wraps up, fans of the show can look forward to one final break in tradition. Anderson and Brown have already set the stage by announcing next year's theme – Art2Wear: Dimensions.