Media Arts, Design and Technology Department Embraces Name Change to Highlight the Future of Design
The Art + Design Department in the NC State College of Design will now be known by a new name, the Department of Media Arts, Design and Technology, affectionately known as MADTech. This new departmental name change helps communicate the curricular offerings, faculty expertise, and careers that stem from the department.
"This name change reflects a shift in the future of our department towards the emerging trends in digital media production. It aligns with our academic content, our faculty expertise, and focuses on the areas of the profession that use emerging technology for creative use," says Dr. Derek Ham, department head of media arts, design and technology. "We also believe that this name change will further highlight the STEM-focused areas of our programs."
Students in the Department of Media Arts, Design and Technology can pursue tracks in gaming and interaction design, animation, and fiber arts.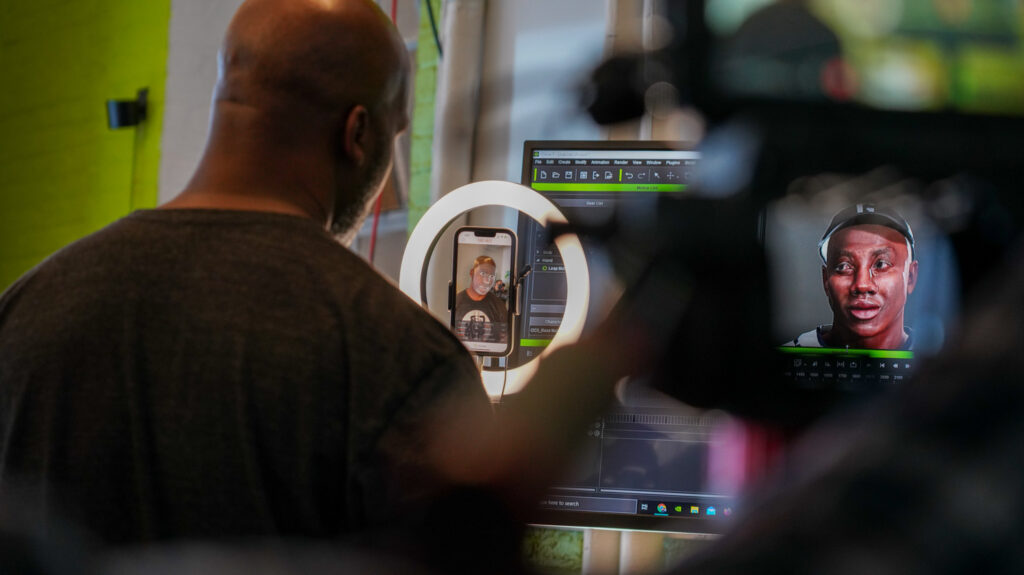 For several years, faculty have instructed students on the principles of media arts, design and technology and their relevant applications in society. Courses like ADN 311: Creative Coding introduce computer programming to students, allowing them to move beyond the development of purely aesthetic designs to projects that are technically and intellectually forward.
Further, this shift highlights what those in the program have always known – this isn't a fine-arts based program. This departmental name shift hopes to realign prospective students and faculty with programmatic offerings and prepare graduates for successful careers in the media industry.
"Over the past decade, our curriculum has been substantially redesigned to address these imperatives," says Ham. "Our courses address design + technology issues, the impactful creation of immersive media (such as VR, AR, & XR), and design systems that improve and enrich the human experience."
The realignment in curriculum has led to high rankings nationally in animation, game design, and augmented and virtual reality. The program is ranked at #14 for the top public game design programs in the U.S., #20 for the top public animation colleges, and #12 for the top public augmented and virtual reality colleges in the U.S.
The Art2Wear annual production embraced the challenge of incorporating interactive design and VR as part of its annual display in 2021. Utilizing Google cardboard headsets, you could experience 360° views of each designer's collection, as well as view short narratives on each collection. The resulting storytelling experience paved the way for even more interactive elements to be incorporated into future, in-person productions.
"Creating during a pandemic really pushed our designers to bring the skills they were learning outside the Art2Wear studio into the event," says Kate Greder, assistant teaching professor of media arts, design and technology. "Being compelled to move from a physical runway show to a hybrid environment freed the students to explore their creativity in different ways, and it was reflected in their collections."
Ham hopes this name change will also signal a new willingness to partner in interdisciplinary work across campus. "The department's new name is a theme that is core to all of our design studios, and serves as a foundation for professional focus. Our faculty are using immersive storytelling augmented with VR and AR, designing interactive public artwork, creating game and interactive designs, and using visual narratives for social justice," he adds.
Leading by Design – Shaping the Next 75 Years
As the department looks forward to the future of design and storytelling, the College of Design is exploring what the future of the profession may look like as part of the 75th-anniversary celebration of the college in 2023.
Leading by Design celebrates and recognizes the impact that the College of Design has had on NC State and beyond while exploring what will propel us and drive us toward the next 75 years. Learn more at design.ncsu.edu/75th.