Giving
75 Years of Leading by Design: College of Design Celebrates a Momentous Milestone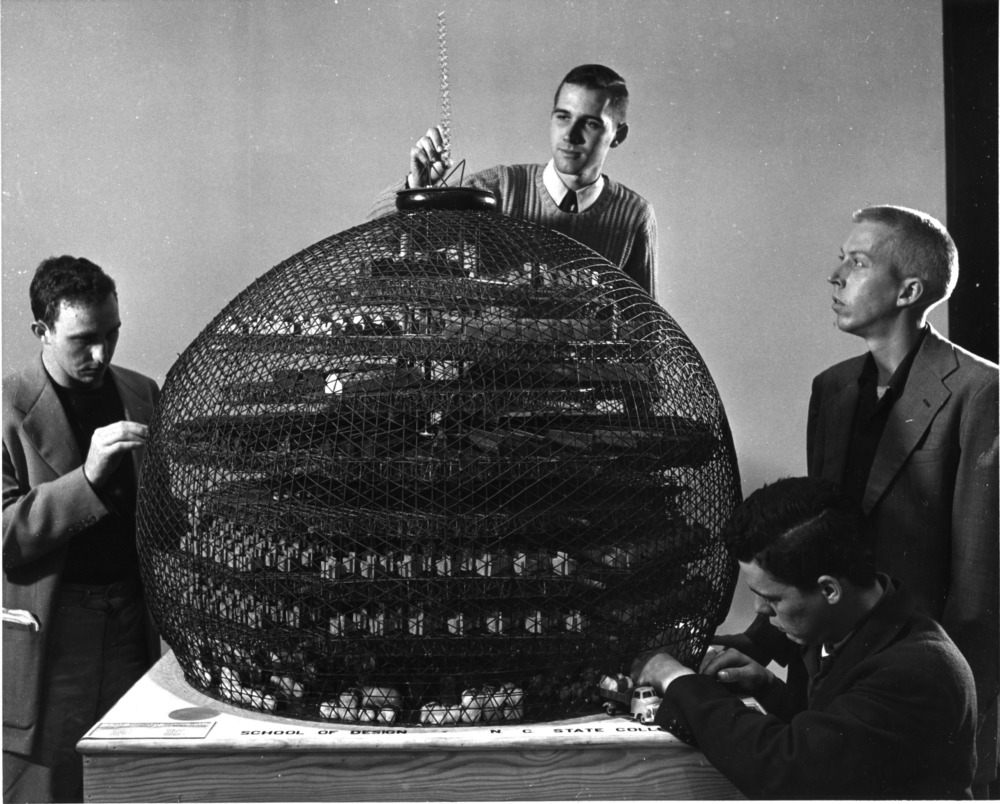 "In 1948, in this unlikely setting on Tobacco Road, a new School Design was founded and a new educational idea was given birth. At the core of the School in these early years was an uncompromising belief that comprehensive design would produce a healthy environment, an improved society, and a better life for all. Experimental in nature, the school was open to new ideas and challenges. It identified with the progressive aspirations of the new south but its perspective was global. Unlike many of its peer institutions emerging from traditional academic positions, the School's zeal for the new was balanced by an uncommon concern for the broad development of the individual student who was expected to assume a formative role as a creative leader and committed citizen.1"
– Professor Robert Burns [1933-2005]
With these words, Robert P. Burns reflects on the formation of the School of Design in 1948. Now, in 2023, the College of Design is poised to celebrate its 75th anniversary.
Students from the landscape architecture program in the College of Agriculture and Life Sciences combined with students in the architecture program from the College of Engineering to populate the first class of the School of Architecture and Landscape Design2, renamed to the School of Design in a dedication ceremony on May 23, 1948.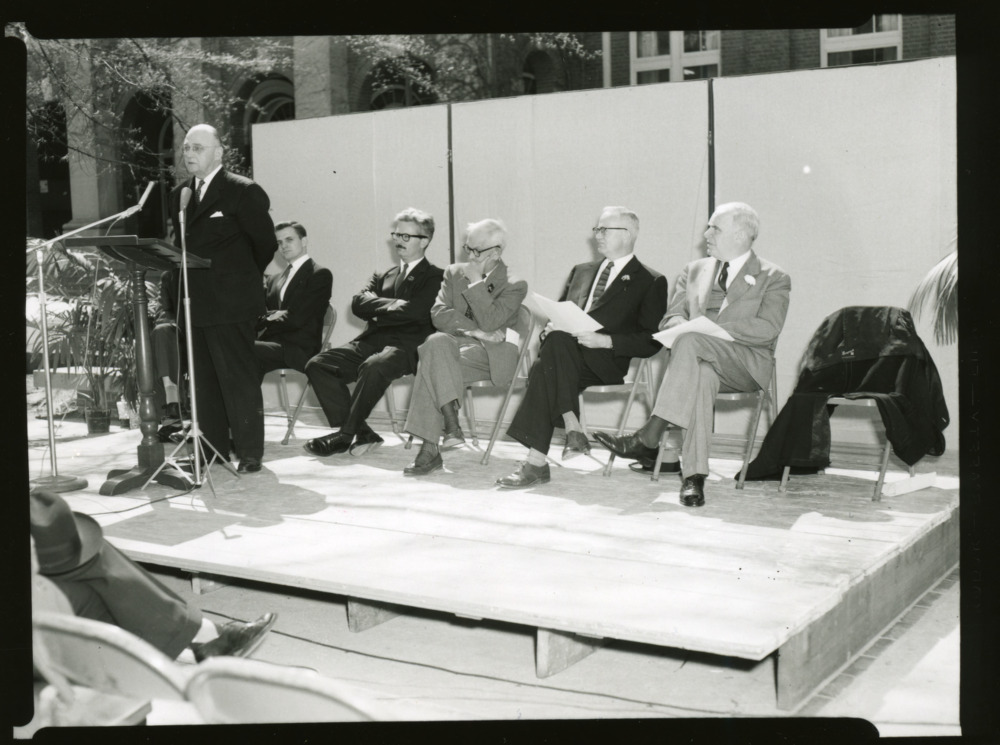 The college's first graduating class consisted of only 27 students earning a five-year degree in 1953, with NC State University (then NC State College) only consisting of 5,000 students at the time. Today, the College of Design has over 930 students across four departments and two interdisciplinary doctoral programs.
"We're proud to celebrate this momentous year in the college with a year-long celebration of events," said Dean Mark Hoversten. "I encourage each of you to join us for exhibitions, lectures, alumni weekends, family days, and much more, as we celebrate the ways our past has shaped our present and continues to impact our future."
Celebrate with us!
Explore our 75th anniversary website for ways to connect with the college over the upcoming year.
Save the Date for Alumni + Friends Weekend

Make a plan to visit campus April 21-23 for our Alumni + Friends Weekend, including the Designlife Gala. For this commemorative year, gala tickets will be sold for $75.

Share your story to add to our digital timeline
Explore our calendar
Consider supporting the college
We have set a goal to raise $125,000 in sponsorships, and need your help to make it happen. Learn about our sponsorship opportunities.

Citations:
Reflections and Actions: An Inspiration for the Future: A Summary History of the School of Design, NC State University, by Robert Pascal Burns, NC State University, 1997.
Encyclopedia of North Carolina edited by William S. Powell, the University of North Carolina Press, 2006.