Giving
Celebrating the Think and Do the Extraordinary Campaign

Thanks to the generous support of our donors who contributed to the Think and Do the Extraordinary Campaign, we have been able to make tremendous strides in the last five years.
Because of you, we can look ahead to our future. We're able to consider the next 75 years of design education and shape another seven decades of designers.
Faculty and students are working to address society's grand challenges to reimagine and rebuild communities, to create safe and educational play spaces, and bring mindfulness and promote well-being while allowing users to explore new worlds and historical identities. Through support from individuals and organizations, our faculty are able to improve infant and maternal postnatal health.
Because of you, we can build upon the foundational principles of design education, weaving in experiences and perspectives from across the globe. You are helping us make student and faculty dreams a reality, bringing concepts to prototypes, and prototypes to products.
Our design students use cutting-edge tools to imagine, sketch up, and bring their creations to life. Our faculty are designing spaces to improve health and energy performances in the built environmental and using natural lighting to reduce energy consumption and the impact on our planet.
Our donors are helping to equip our students with the skills, experience, empathy and passion to become successful designers and makers in the world. The work we do, the communities we help, the people we serve is only possible because of gifts from our generous donors and alumni.

Donor Stories
Julia Wilson and Lindsey Dotson
After graduating from the College of Design and spending years in the construction industry, alumna Julia Wilson [B.Arch. '86] was thrilled when her niece, Lindsey Dotson [BID expected '22] was accepted into the college. Together, the pair chose to endow a scholarship that benefits a current architecture or industrial design student.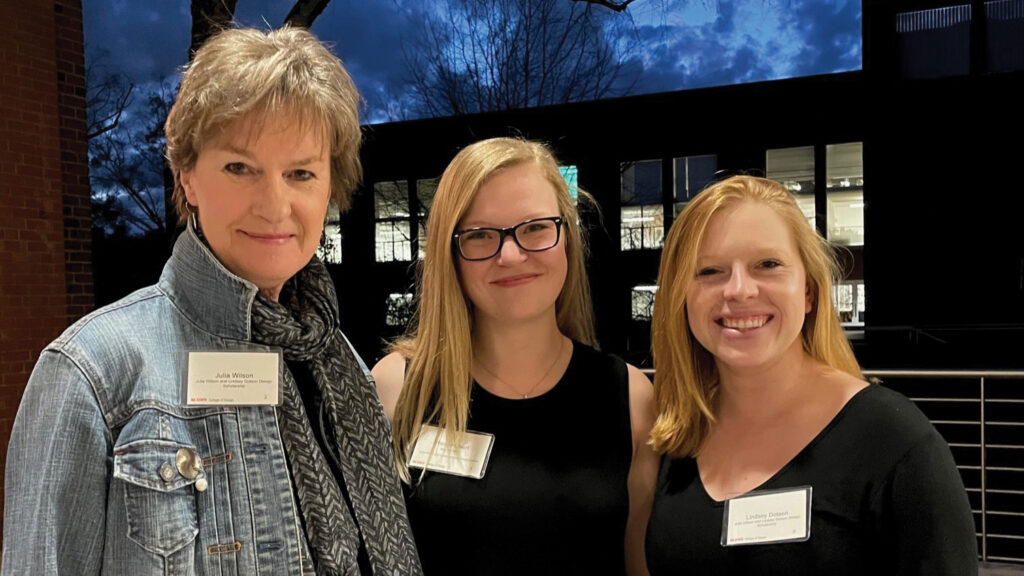 "It was important to me to make this scholarship donation early enough that Lindsey, as a student, would overlap with the recipient. Offering her an opportunity to meet and get to know the recipient while still in school would help impress upon her the value and importance of the scholarship firsthand," Wilson says.
Dotson says that her aunt's philanthropy has opened her eyes to the different types of giving that can benefit students. "I'm excited to be able to contribute to this one day and know where my money is going and the grateful student that it will be helping. Instead of giving a lump sum to a general cause, this philanthropy is personalized to one student that we have the privilege to meet, making it so much more personal," she says.
Both feel that the College of Design has taught valuable skills that persist throughout their careers, and that their experience in the college has formed lifelong friendships. Managing challenges, creatively solving problems, and designing for the end user were all important lessons learned in design. They both feel that opening up design education and providing philanthropic support is an important part of being an alumna. Photo: Wilson, scholarship reciepient Reilly Holbert, and Dotson.
Bill Burton and Donna Dayer
William C. "Bill" Burton Jr. and Donna Dayer are inspired by the fundamentals of design education, and that passion is reflected in their giving. Burton felt that utilizing hand tools for making is a fundamental aspect of the historical relationship between tool availability and the products being designed and built.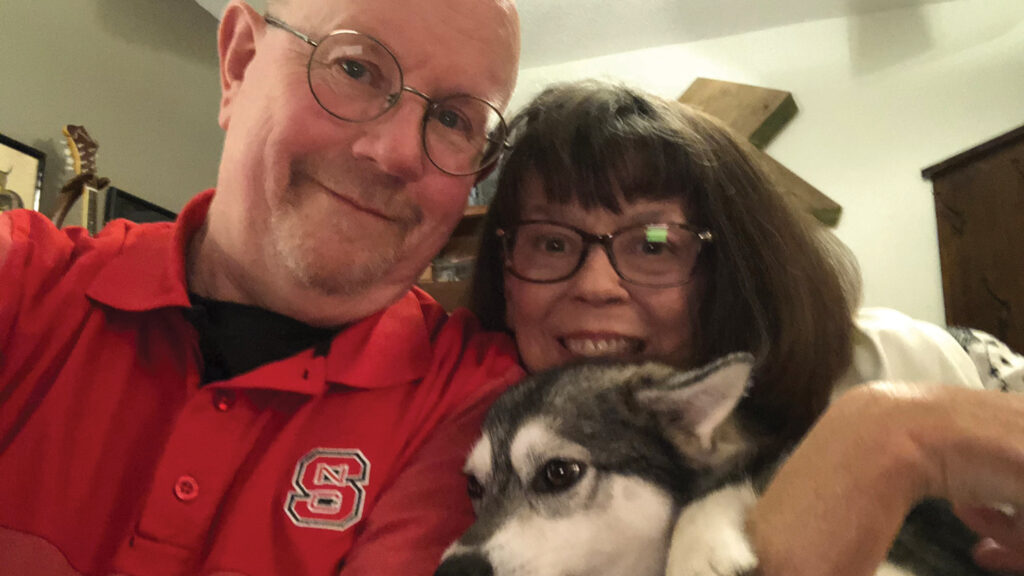 This led him to create a planned gift endowment in support of the Materials Lab, which encourages students to properly and safely use and care for hand tools that will serve them throughout their lives as designers. Together, Burton and Dayer committed to creating a Crafted by Hand student competition. Students entering the competition will be encouraged to create and shape their submission created in wood or metal to create an object which demonstrates excellence in design and craftsmanship and honors the process of making as much as the final product.
As Dayer learned more about the college, she felt, as did Burton that fundamental aspects of design are critical to a designer's success. Dayer then established a planned gift for the Design Lab. She hopes that this endowment will enable better access to design educational programming for individuals where before there was none, connect students with real-life career potential in creative areas and help students lay a pathway to a promising future in design.
Linda Noble and Craig McDuffie
Graphic Designers Linda Noble [EDV '83] and Craig McDuffie [EDV '83] credit their education for setting the course of their lives and support the college as it continues to prepare new designers. As part of their support, they established two endowments for design students.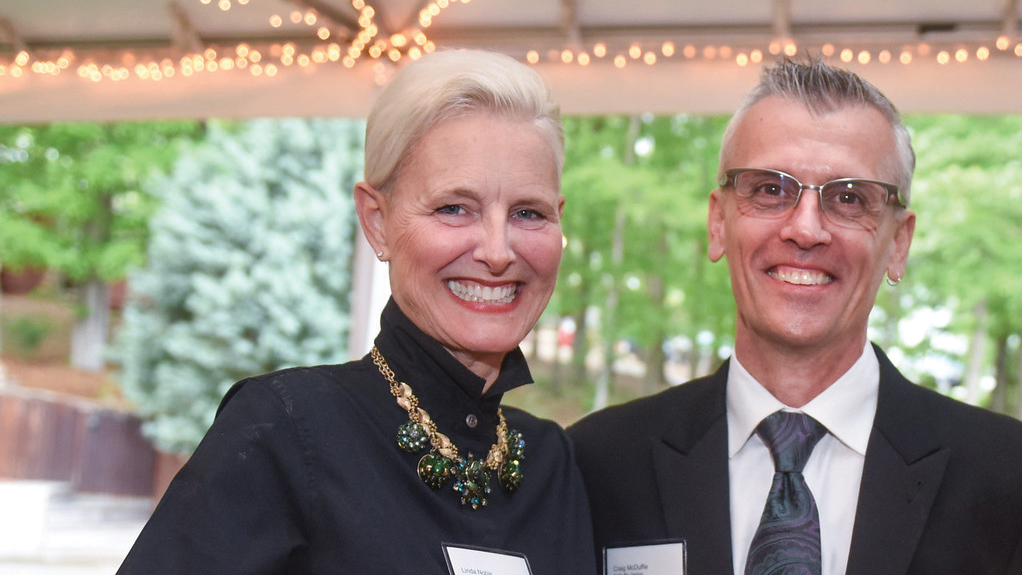 After graduating, Noble and McDuffie discovered how much traveling can benefit designers by broadening their experiences. To help College of Design students make their own discoveries, they established the Noble-McDuffie Travel Award in 2010. Unlike a scholarship, recipients of the award are required to journey for non-classroom, non-traditional experiences that will expand their knowledge of the world and of themselves.
When McDuffie was a student at the College of Design, his advisor, Professor Vince Foote, chose him to be the recipient of a small grant. The funds eased some strain and the recognition made a lasting impression. Noble and McDuffie kept the significance of that award in mind when they found there was no emergency resource for students struggling with financial hardships and decided to establish the TLC Endowment for College of Design Student Aid in 2018. The hope is that other alumni, family and friends will contribute to this fund so it grows to become an important economic resource to help struggling students stay in school and focus on becoming great designers.
Tim and Utaukwa Allen
Tim [ADN '99, MID '02] and Utaukwa Allen created the Marva Motley Genesis Endowed Scholarship in 2020 to support students of color collegewide. The scholarship, named after former director of Student Services Marva Motley and the Allen's daughter Genesis, was shaped by Allen's own experience with Motley.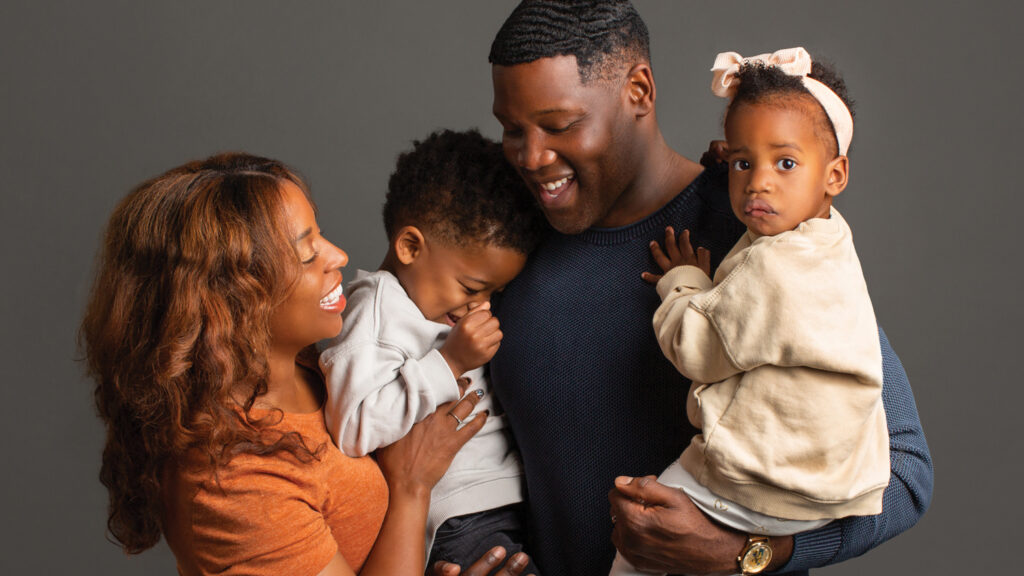 Countless Black students have described Motley as an advocate for them, cheering them on within the college, and helping them navigate any challenge, whether it was financial aid or assistance attending a national conference. It was exactly that degree of support that shaped Allen's College of Design experience.
"Leaders like her left a lasting impression for me and many, many others" he said. "She taught us not to see obstacles as paths to failure, but as potential new beginnings."
Genesis, the name of the Allen's daughter, represents the beginning of a design student's career that is full of possibilities. The endowment supports minority students to help them fill the gaps in their need, and help them succeed – just as Motley was known for doing.
John Mark Hall and John Waddell
From the Metropolitan Museum of Art to the Yale University Art Gallery to the Museum of Fine Arts in Houston, whether working in Paris or Milan or London, John Mark Hall [BEDA '74], born on a farm in rural NC, ascended to the top of his field. His architectural and interior photography graced the pages of The New York Times, The Wall Street Journal, House & Garden, Architectural Digest, Elle Decor, and Veranda, and his discerning eye and sophisticated taste left a lasting impression on the photography world.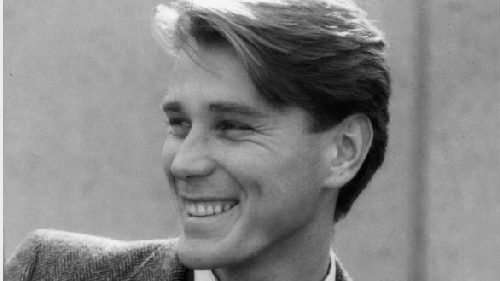 "He was a fine artist whose photographs stood the test of time," said Mark Hoversten, Dean of NC State's College of Design. "We are grateful that he and his husband, John Waddell, have gifted this impressive archive to NC State."
Waddell recalls Hall's "determination, élan, and gusto…his innate charm and cheerful disposition were ever-present." The John Mark Hall Photography Archive, housed and maintained in the NC State University Libraries, is a fitting tribute and valuable resource in recognition of this accomplished graduate's notable contributions to art and design.
"We are excited to have available on our campus his photographic transparencies, negatives, prints, and digital files, in addition to the 29 framed exhibition photographs and other design objects," notes Senior Vice Provost and Director of Libraries, Greg Raschke. "Our faculty and students will benefit for years to come."
Rodney Swink and Juanita Shearer-Swink
Rodney Swink [MLA '77] and Juanita Shearer-Swink both have a passion for landscape architecture. Their desires to bring together communities to foster a sense of place were formed through their respective educations at NC State's College of Design and the University of Florida.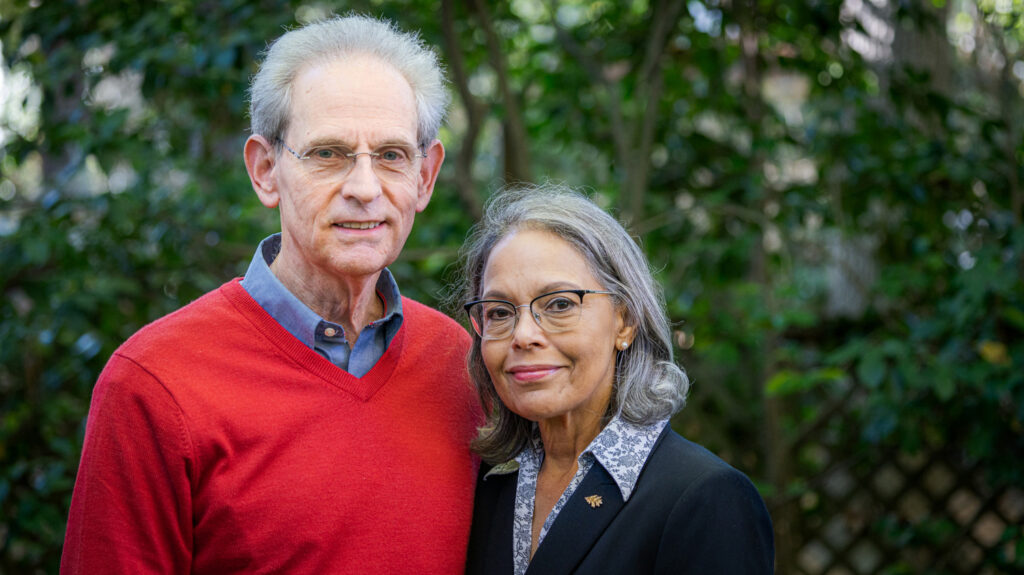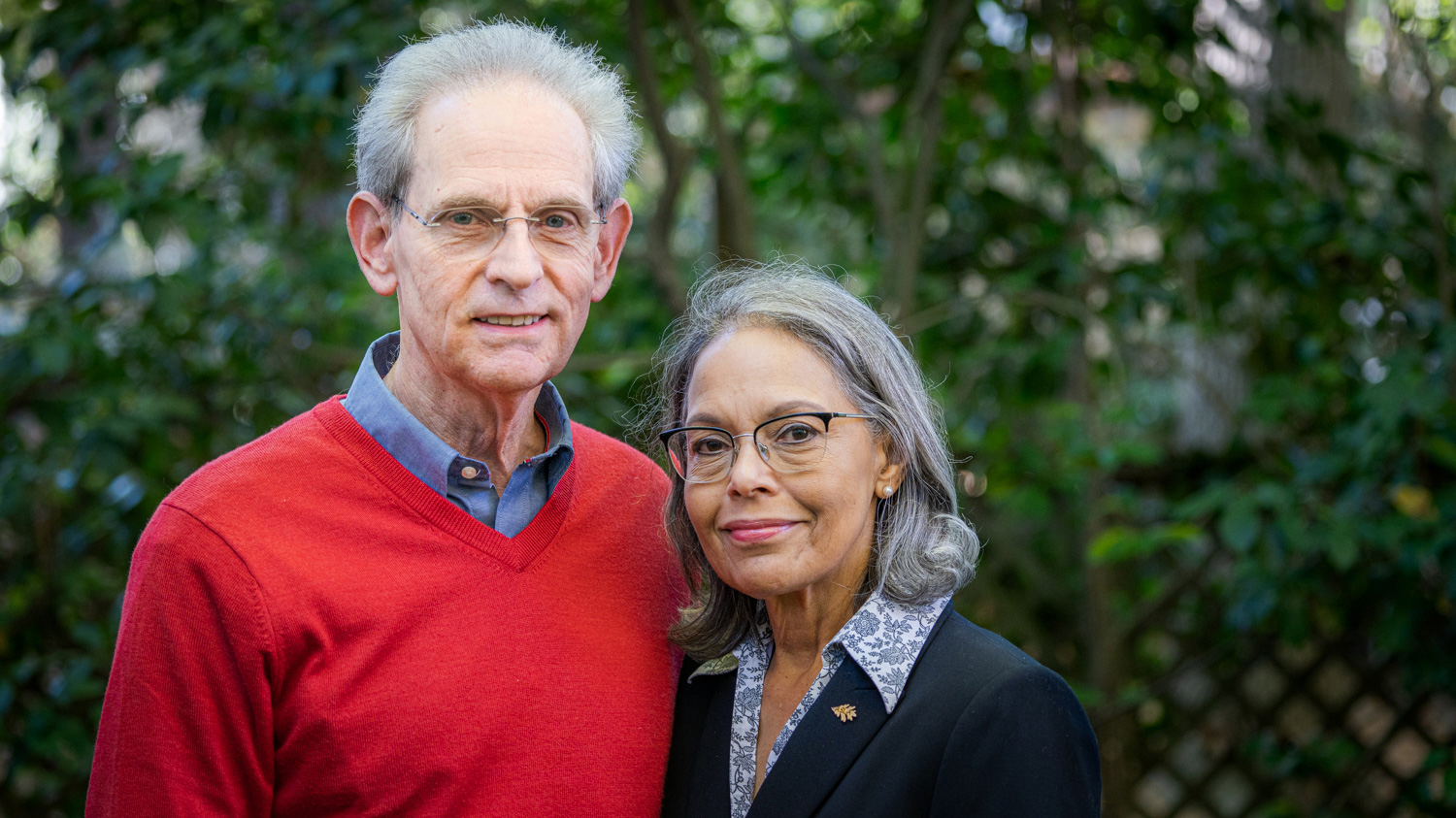 Both fellows in the American Society of Landscape Architects, their passion for providing design for all, especially design education for all, led them to create a fellowship endowment for the Landscape Architecture and Environmental Planning Department.
The importance of differing perspectives in design was a huge factor as Swink and Shearer-Swink formed their scholarship, which focuses on attracting diverse candidates to the profession.
"Cultural diversity, age diversity, gender perspective — all of those things enrich our opportunities, and will continue to make our profession stronger and stronger," Shearer-Swink says.
While Swink and Shearer-Swink felt that their ability to contribute to a scholarship was small, they didn't let that deter them from moving forward. "It all adds up," pipes in Swink. "We can do some, and we will of course continue to do that. But the need is greater. We just need more people to say: 'let me do something.' NC State was a great opportunity for us to do something that said 'we believe in this.'"
Turan and Linda Duda
Thanks to a generous gift from Linda and Turan Duda [BEDA '76], students from the College of Design recently participated in an immersive, two-week visiting designer program. Partnering with MASS Design Group, the Duda Visiting Designer Program (DVDP) explored North Carolina's complex history through the lens of racial justice, from the era of slavery to the present day. Students grappled with one of three memorial sites spanning geography and time to answer the question: How can spatializing memory support healing and inspire collective action for generations to come?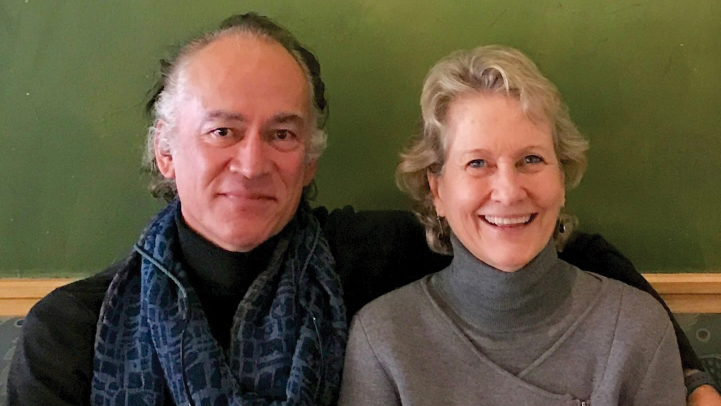 In exploring the racial justice of NC, MASS identified three key locations for students to focus on: Wilmington, NC, where many enslaved people entered the state; Durham, NC, the site of the Royal Ice Cream Parlor sit-in that protested segregation in 1957; and the state capital of Raleigh, NC, which strives to fill the void left by removed statues to the confederacy.
90 participating students connected with alumni mentors for feedback on their projects and received desk critiques from MASS designers.
Duda is delighted to be supporting the Duda Visiting Design Program and the excitement it brings to the College of Design at NC State. "My goal was to infuse the college and its students with questions that relate to the compelling issues of today and yet have a timeless significance to them," he says.
Other Campaign Stats
3,037 donors gave over the course of the campaign.
7,423 gifts went to 168 funds.
43% of donors were College of Design alumni.