Newswire
The K-12 Digital Design Lab: Thriving Through Adaptation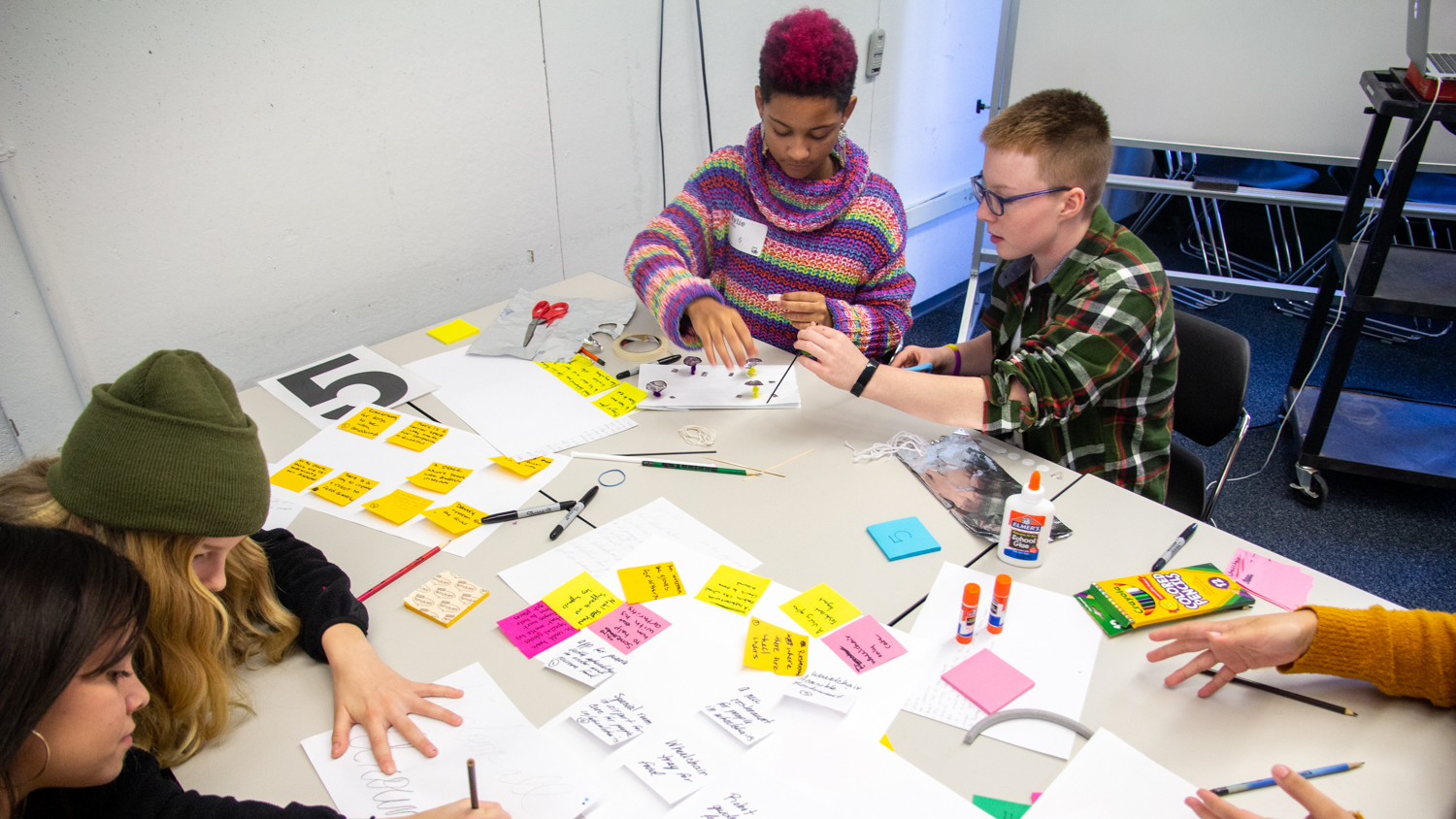 Solving for Bill
Bill is 55 years old.
He served in the U.S. Navy for most of his career and is currently living the retired life in the mountains. He likes to visit Las Vegas when he can, and dislikes watching television – especially the news. Bill has also enjoyed the company of his two basset hounds since his divorce some years ago. Currently, his most substantial challenge is living without the hands he lost in combat.
It is now up to Sammie Shepard's eighth-grade class to design a kitchen that Bill can use easily.
To be clear, Bill does not exist. However, there are many people who face difficulties and obstacles of a similar scale. When students visit the College of Design through the Design Lab's field trip program, these are the exact issues they are tasked with solving.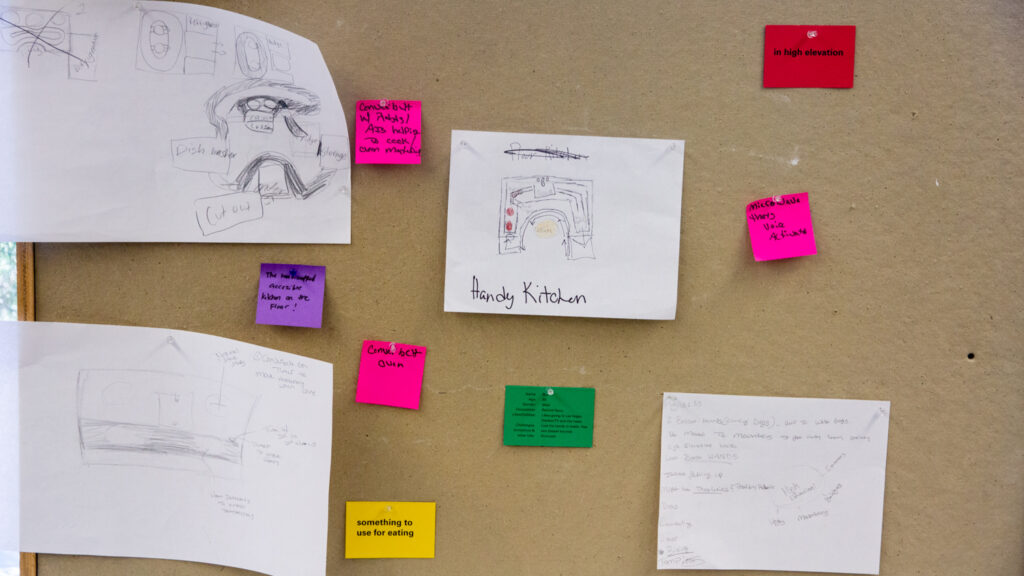 "The first time I came to the Design Lab, I was blown away," says Shepard, a math and science teacher who also teaches in the Advancement Via Individual Determination (AVID) program at Dixon Middle School in Onslow County, N.C. "We took that project-based learning, that design process, back with us. Our school is on the coast, so now our students are thinking about all of these local issues involving pollution and the environment."
For the students, half a day spent learning about the unique needs of others offers more than just an introduction to design thinking – it opens new doors within their own social circles.
"When my students are back in the classroom, they're focused on the social structure of the school," says Shepard. "But when you bring them here, they don't have to conform to that structure. It helps them build a different bond with students that they wouldn't connect with back home. They feel more freedom to engage."
According to Shepard, seeing her students realize that the college experience doesn't have to completely take place in a traditional classroom setting led her to bring her students back to the field trip program for the past five years.
Thanks to funding from NC Modernist Houses, an organization dedicated to connecting the public with design resources in North Carolina, the field trip program has been thriving since 2013.
Learning to Fly with Design
Design Lab's field trip program is often considered a first step into design professions for many students in North Carolina. Students are exposed to more development opportunities through its Design Camp and its complementary program, the Digital Design Lab.
When fans of Design Lab heard that summer programming was shifting online due to the pandemic, hope was hard to find. After all, how does one keep K-12 students from feeling like they aren't in just another online class?
It was up to Design Lab's coordinator of pre-college programming, Ashley Davis, her lead staff Abby Bagwell (BARC '21), Hannah Smith (BEDA '21), Lily Reed (BGD '21), and a handful of counselors and instructors to create a curriculum which included meaningful and engaging lessons while off campus.
Over the course of the summer Design Lab opened their Digital Design Camp, sectioned into three groups: Design Foundations, Design Explorations and Design Immersions.
One of the most surprising outcomes from the move was how accessible the programs became. Not only did most courses fill to maximum capacity, but they were also attended by students from as far away as Zurich, Switzerland and Vancouver, British Columbia.
Furthermore, the reduced cost per student meant that more young designers from under-served communities were able to attend, create and build relationships with each other – in step with the summer program's original mission set 40 years ago.
Five students who attended Design Camp this year were also awarded a total of $2,400 in funding from the Marvin and Cindy Malecha Dream Scholarship Fund. The fund, named after the late dean of the College of Design, was created to help make design education more equitable and accessible for underrepresented populations.
"I learned that design encompasses more things that I realized or had not thought of. I learned how to learn different mediums, as well. I also learned how to think outside of the box and to keep an open mind about design," says Kenyah Johnson, an 11th grade Design Explorations student and Dream Scholarship recipient. "I loved to see the ways that everyone interpreted and approached design every day. I am really glad that I did this camp because I have learned so much and really gotten a taste of what it would be like to be a design major in college."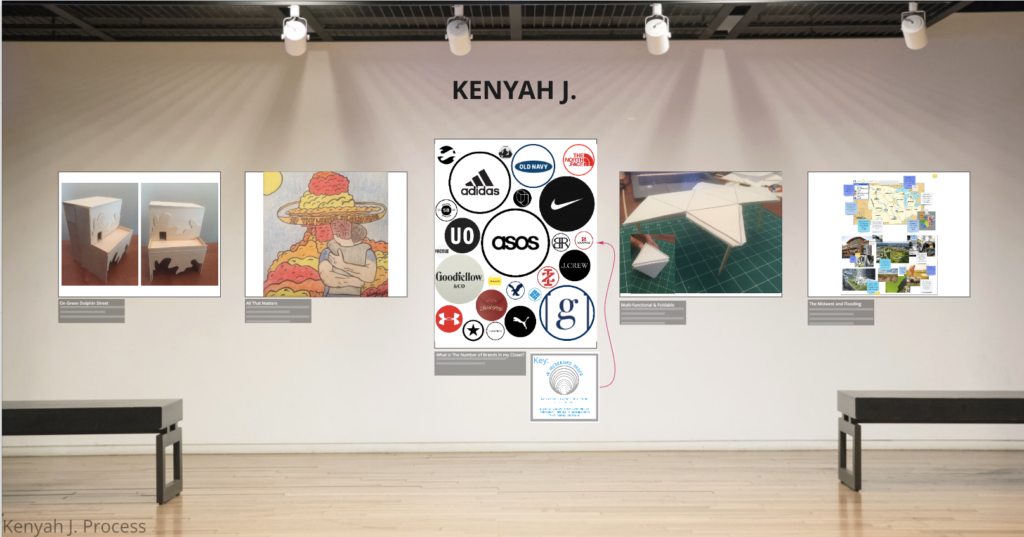 Kenyah, along with his fellow Design Explorations classmates, spends each day at the Digital Design Camp immersed in one of the five disciplines that the college has to offer. Students complete discipline-specific projects, participate in team-oriented design challenges and build a greater understanding of the design process. By the end of the program, each student curates their work into an online gallery exhibition for an end-of-week virtual reception with their families.
Looking Ahead
As the college gears up for a fully on-campus experience for the fall semester of 2021, Design Lab is planning to increase its own accessibility to the North Carolina K-12 community.
At the moment, the program is hoping to restart its field trip program sometime in September, and already has schools and instructors such as Shepard ready to bring smaller groups of students after the hiatus over the past year and a half. With the Design Lab's success in refining its online programming, we're likely to see a new, more accessible and more customizable experience for budding designers everywhere.
"Considering how well things went over this summer, we would love to keep up the momentum from our Digital Design Camp," says Davis. "Moving into a digital program was certainly not ideal. I have no doubt a lot of people thought we were crazy to try and do so, but we did it. We did it, and it was a success."
To stay on top of what's next for the college's K-12 programs, sign up for the Design Lab Newsletter.