Creating a Lasting Legacy to the College of Design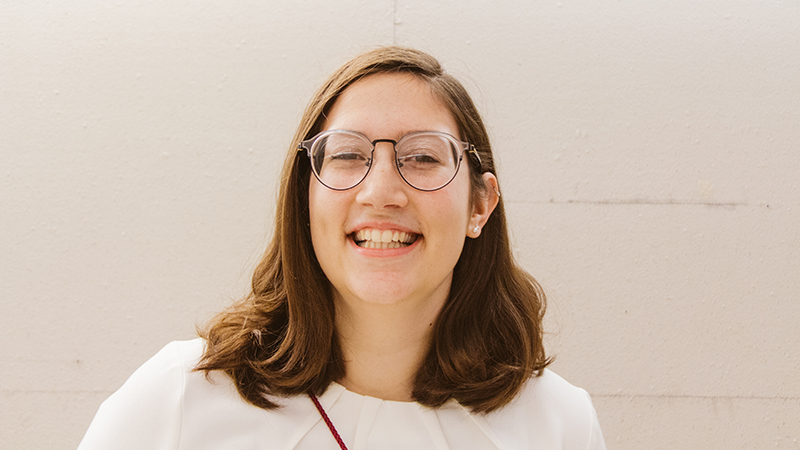 By Stuart Hall
As Bill Dove shares stories about his 86 years of life, some of the names and dates are admittedly a little blurred.
The reason has little to do with age.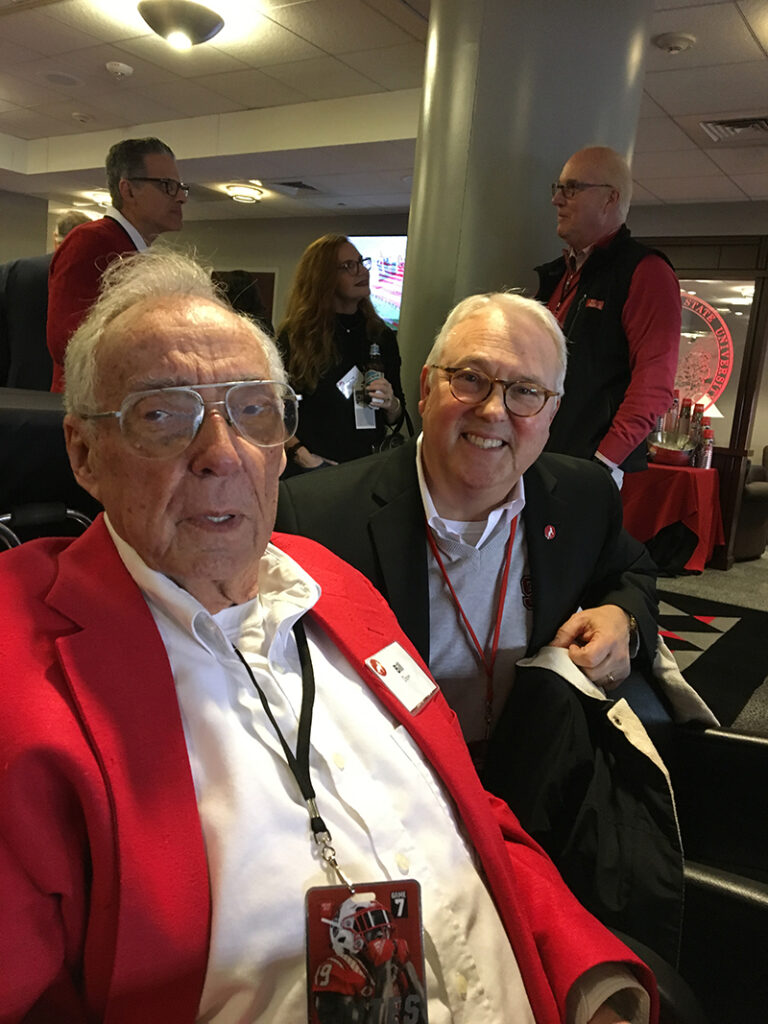 It has much more to do with the broad landscape of rich experiences and interesting people that Dove has to talk about. As principal of William H. Dove Architect in his Rocky Mount hometown, he has traveled the world and created countless relationships.
"When you're an architect and get to do a variety of projects and visit different places, it enlightens you a lot more than you could ever imagine," said Dove, an NC State University alumnus (1956, College of Design), who has often encouraged others to share in his travels — whether it be family vacations to Hawaii or business trips to various destinations with colleagues — as they were part of the "educational process."
A Lasting Contribution
Dove's penchant for continual personal growth is not restricted to his own work and life, but also to his alma mater. His contributions have been extensive. He's been a part of the W. C. Riddick and R. S. Pullen giving societies; been involved with the Friends of the Gregg Museum; been a chair of the Alumni Association's Board of Directors and a member of the NC State University Foundation Board of Directors; and been on both the Caldwell Fellows and Park Scholars selection committees. In 1999, he was honored by the Alumni Association with its Meritorious Service Alumnus honor.
His lasting legacy, though, may be his gift of $95,000 last year — in addition to a previous gift of $5,000 — to the Caldwell Fellows program.
"It just makes sense to give back to your own," said Dove, who was so inspired during his time on the Caldwell Fellows selection committee that he and his wife, Jeanette, who passed away three years ago, decided to gift a Caldwell fellowship for the School of Design. "In life, you have to decide what is most important. Each person has to decide what he or she is going to do or not do. It's not going to be handed to you."
Helping a New Generation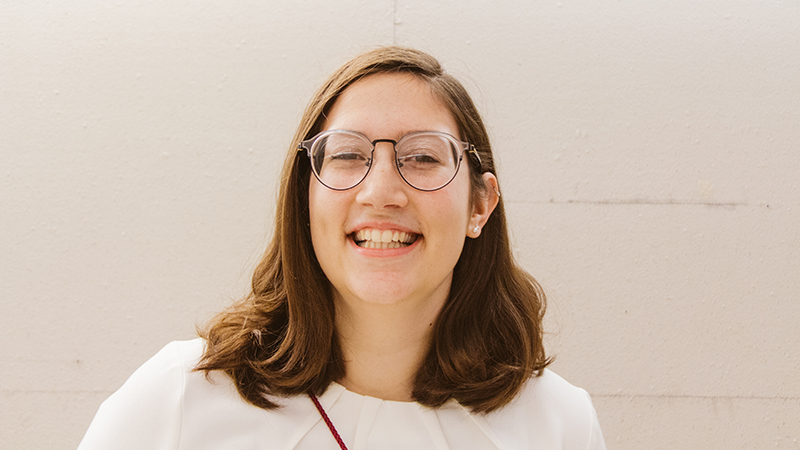 A little help does not hurt, though, as Zoe Hausmann, 20, of Durham, a junior Graphic Design student in NC State's College of Design, can attest.
She did not know of the Caldwell Fellows' existence until midway through her first freshman semester in fall 2017 when a friend believed Hausmann to be a good fit for the program and encouraged her to apply. In February 2018, Hausmann was selected.
"The Caldwell Fellows program has been the most formative experience that I have had at NC State," Hausmann admits. "One of my favorite parts was getting to meet people from all across campus with a lot of diverse backgrounds. I probably would not have had the opportunity to meet them otherwise by just being in the College of Design."
Pushing Boundaries
Hausmann believes that while she would still be in the graphic design discipline, being in the Caldwell Fellows program has pushed her from a comfort zone. As part of the program, Hausmann receives a yearly stipend that can be used for personal or professional development.
In 2018, she went on a three-week Caldwell Fellows service-learning trip to Mexico. She led a similar trip this year, but has also use the stipend to take classes in Jiu-Jitsu, welding and furniture design.
But what if Hausmann had not been selected?
"I've tried to imagine that sometimes," she admitted. "The program has been so impactful on my life. It's kind of hard to imagine without it. I think I would be doing design, but I would be very much in that world, or bubble — which is fantastic — but I have just gotten to broaden my horizons in so many areas."
Finding a Love of Design
As a small boy, Dove did not know what life or the world held for him. He was diagnosed with polio at age 4 and went through assorted treatments while growing up. "My father was killed defending the Panama Canal and my mom was an Army nurse. So I was pretty much raised by my grandparents," he said.
In high school, Dove gravitated to a drafting class, partly because his uncle was an architect who offered him small after-school jobs to make some extra money. "One thing led to another. My uncle and his partner both graduated from State, so I didn't have much choice," joked Dove, "It was fascinating then."
Dove's experience at NC State opened his eyes to the world. The list of lecturers who visited NC State during Dove's time on campus were some of the brightest architectural minds, such as Brazilian landscape architect Roberto Burle Marx, American architects Buckminster Fuller and Richard Neutra, Dutch modernist architect Willem Dudok and Italian engineer and architect Pier Luigi Nervi.
Working with Leaders in the Field
"Our dean would get these men to come in and talk to us, and actually work with us for six weeks, and that meant a lot toward getting the intelligence level you needed," he said. "Bucky Fuller, for example, worked my tail off by making me use things like plywood, fiber glass and cardboard. But did I learn something? Yes. Did I admire him? Yes. It was just a wonderful learning experience."
Dove claims to have been the state's youngest architect when he graduated from NC State in 1956 and got his license to practice the following year. "Now I'm working on being the oldest," he jokes. "I've been fortunate to do what I want to do, and I don't have to work now, but I want to work. And if you've unlocked that door for 60 odd years, you still want to unlock that door."
Acting as a Servant Leader
Through the years Dove has figuratively been opening doors as a servant leader, which is one of the basic tenets of being a Caldwell Fellow.
"That's what I want, people who can be leaders," he said.
Before arriving at NC State, Hausmann had a structured belief of what constituted a leader, that a leader must have a title. She has since learned otherwise and desires to live in to the Caldwell Fellows' core philosophy.
"I certainly hope so," she said. "We talk a lot about service. Initially I thought service was separate from design, that you do volunteer hours at a non-profit or something, but it's very much intertwined with every aspect of who you are. So I hope I can use design for service to my community and then also give back to the program that has shaped me."