Masonry Students Compete for Sigmon Memorial Scholarship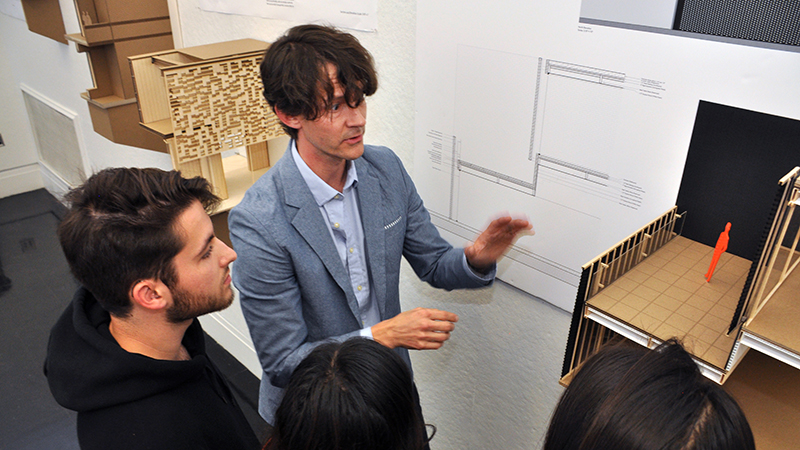 Students in ARC 432, Architectural Construction Systems, recently showcased their work as part of a juried competition for the Sigmon Memorial Scholarship. This year marked the 18th year of the Sigmon Memorial Scholarship Competition and Award presentation sponsored by the North Carolina Masonry Contractors Association (NCMCA). Since 2001, NCMCA has worked in partnership with Distinguished Professor of Architecture Pat Rand, FAIA, DPACSA, and his ARC 432 Architectural Construction Systems course. The Sigmon Memorial Scholarship was established in memory of Randy, David, and Dwayne Sigmon. Major funding for this scholarship comes from the proceeds of the Annual NCMCA Golf Tournament.
Students shared their work with industry professionals serving as jurors. This year's jurors included Doug Burton, President of Whitman Masonry, and Jason Miller, Assoc. Professor and Director of the Building Science program at Appalachian State University.
Winning Teams
Four teams of four students were recognized: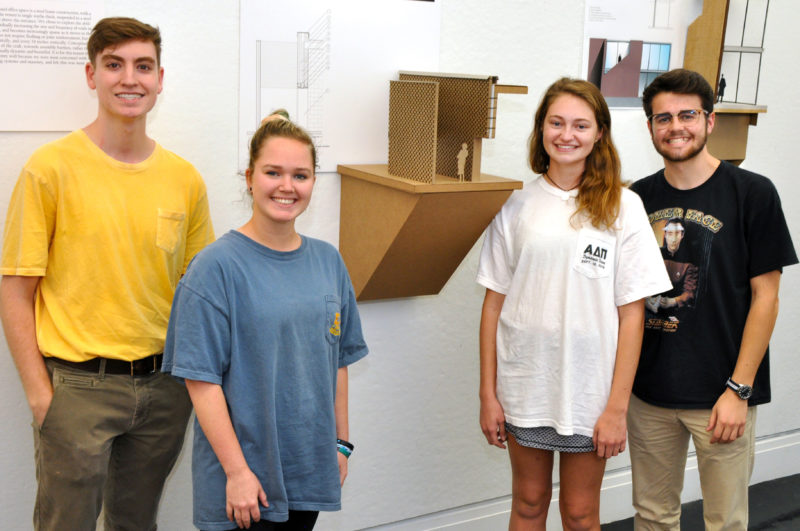 1st place:
Maggie Holroyd, Hope Bray, Drew Tiedeman and Ben Coleman
Prize: Winners share one semester's in-state tuition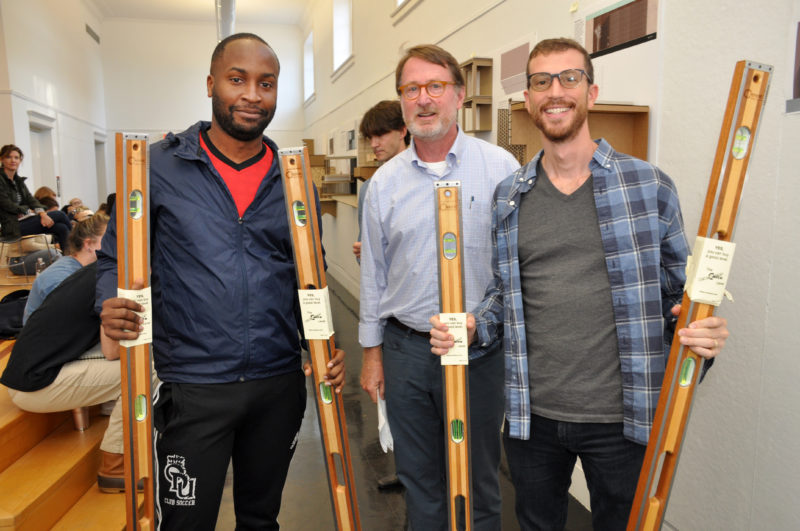 2nd place:
Carmina Ferreras, Rotimi Osiberu, Mark Storch and Caroline Mikulski
Prize: Each student received a four-foot Crick level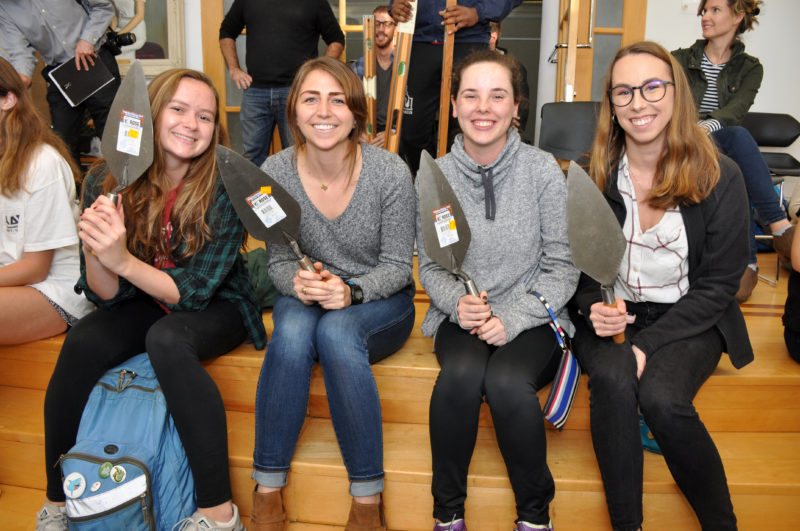 3rd place:
Alexia Bazinet-Dallaire, Marissa Mondin, Courtney Cox and Jen Hocke
Prize: Each student received a mason's trowel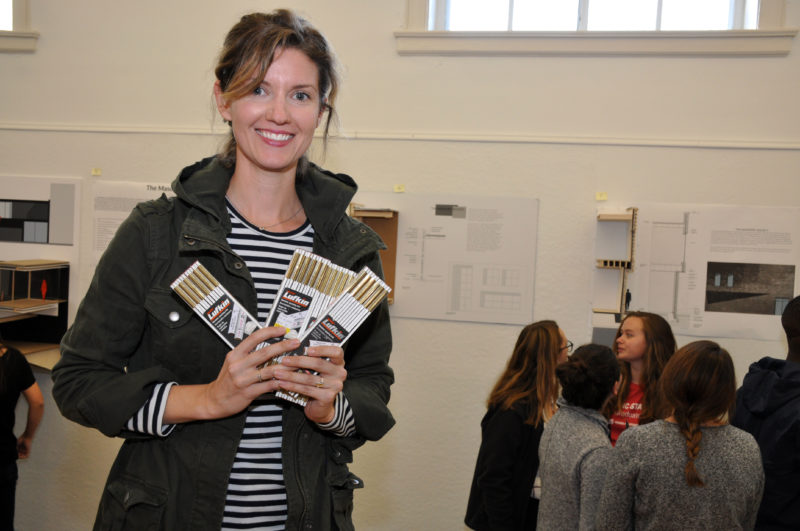 4th place:
Lin Whipkey, Caila Bridges, Michael Yaffe and Abigail Uhrich
Prize: Each student received a six-foot mason's rule
Past NC State College of Design Sigmon Memorial Scholarship Award Winners
2001: Daniel Moskop, Dimitri Gudgennov, and Robert Allen
2002: Edwin Harris, George Kroustalis, and Russel Williams
2003: Will DeWitt, David Lehman, and David Moses
2004: Emily Schneider, Courtney Sowa, and Nicholas Wade
2005: Allison Laney, Emily Lewis, and William Daniel Hill
2006: Benjamin Chappel, James Hamby, and Justin LeBlanc
2007: Albert McDonald, Kimberly Nelson, and Karl Rogers
2008: David Skoog, Michael Gron, and Corey Baugham
2009: Erika Jelleys, Rebecca Hora, and Ana Milliones
2010: Shaan Hassan, Jayne Goethe, and Jeremy Leonard
2011: Meredith Grantham, Chase Hoke, Andy Park, and Kristin Veloza
2012: David Gallo, Marty Needham, Ryan Whitley, and Matthew Hirsch
2013: Enzo Yi-Chang Liao, Nicole Peterson, Lydia Watt, and Michael Wengenroth
2014: Sarah Dunsford, Paola Gonzalez, and Elijah Swinson
2015: Maggie Allen, Jujie Cu, Emily Schulte, Gillian Scott
2016: Nicole Adam, Emily Doyle, Samantha Lackey, and Nick Rossitch
2017: Cassidy Putnam, Clint Ronsick, Brooke Grayson, and Nickolas Lash
2018: Meredith Layman, Matthew Bullard, and Abby Bagwell