Architecture: Then and Now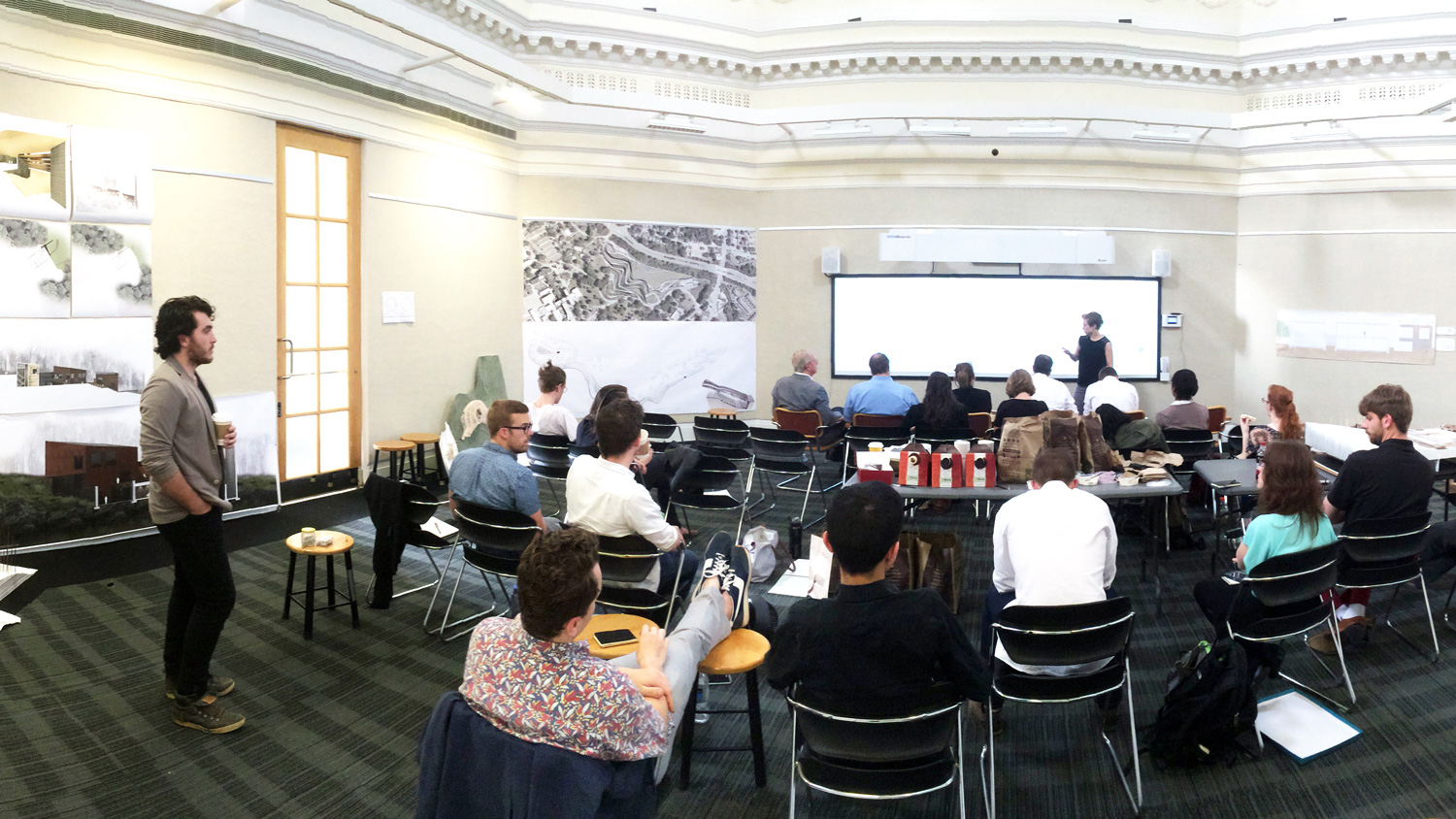 by Patrick Rand, FAIA, DPACSA, distinguished professor emeritus of architecture, Roger Clark, FAIA, ACSA distinguished professor emeritus of architecture and David Hill, FAIA, department head for the School of Architecture.
In 1946, Dean Harold Lampe of the School of Engineering and Dean Leonard Baver of the School of Agriculture proposed to Chancellor John Harrelson to form a new school, bringing together the Department of Architectural Engineering and the Department of Landscape Architecture. Henry Kamphoefner, then a professor of architecture at the University of Oklahoma, was offered the position as founding dean of the School of Design.
Clarity of Vision
Henry Kamphoefner accepted the offer with several unusual stipulations, including:
The existing head be replaced by "a man of national reputation". Within one year, Matthew Nowicki was named the acting head of architecture.
One resignation was obtained, and five non-tenured professors were terminated. Four existing faculty remained.
Six new faculty were hired, with a 60% increase in salary compared to those that were replaced. Four came with Kamphoefner from the University of Oklahoma.
None of the faculty had tenure; all had one-year contracts that were revised annually by the dean.
One faculty position was kept vacant, to fund the new Distinguished Visitors Program.
Dean Kamphoefner displayed a clear vision to establish in only a few years an institution of national and international prominence. He used all means available to him, including the curriculum, faculty and student selections and negotiations for university resources, to achieve this goal.
Key elements which made up the foundation for the architecture program were:
Singleness of purpose: The authoritative dean intentionally brought in faculty with diverse talents, interests and worldviews.
Faculty were hand-picked by the dean: Faculty were hired for their excellence; later they would figure out what they would teach.
Faculty were required to practice in their discipline: Proof of concept was revealed and disseminated publicly through built works, articles and awards.
Focus was on one architecture degree program, which yielded a Bachelor of Architecture degree in five years.
Excellent students: All applicants were interviewed by the dean against rigorous standards; students needed to be exceedingly dedicated and hard-working.
Student Publications: Annual publications were produced by students which addressed cutting-edge issues outside of the school. They were disseminated to bookstores, architectural offices and libraries worldwide, and spread the reputation of the school more effectively than any university catalog.
Distinguished Visitors Program: During the period from 1948 – 1973, a total of 111 leading educators and practitioners came for extended visits. This brought the most talented designers and architects from around the world to the studios in Raleigh, where students could collaborate with them on projects.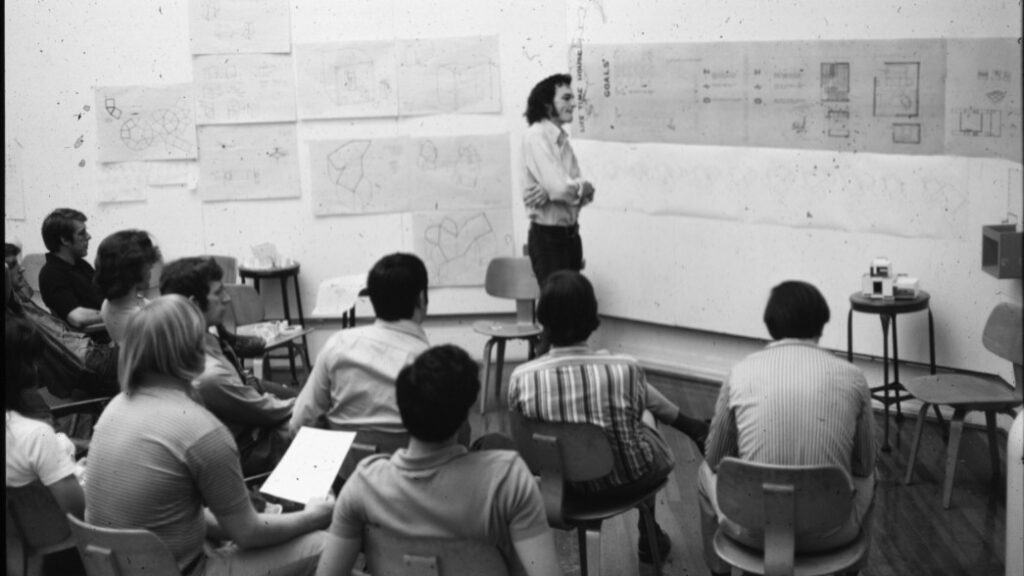 In 1970, the architecture program transitioned from the five-year Bachelor of Architecture degree to a four-year non-professional architecture degree (BEDA) with an optional two-year Master of Architecture degree following. Several other changes followed, as Dean Claude McKinney (1973-1988) deferred to faculty who conceived and delivered design education, including:
Core topics were commonly taught: In addition to a two-year design fundamentals program, six "cores" were established in graphics and communications, behavior, environment, history and philosophy, physical elements and systems and methods and management.
New degree programs were created: Product Design began in 1958; visual design began with product design and later became graphic design. Design fundamentals was added, later to become art + design. Graduate studies in each department were initiated.
In the 1980s, other changes began under Dean McKinney continued under Deans Thomas Regan (1989-1994) and Marvin Malecha (1994-2015). They continue now under Dean Mark Hoversten (2015 – present). The most notable of these were:
New faculty models were introduced: A transition from the initial emphasis on teaching and the education of the next generation of designers to broader and more diverse models. Graduate education, starting with masters-level degrees, but later PhD in Design and Doctor of Design degrees would be introduced.
Centers were created: As clusters of research projects arose, they sometimes led to academic or non-academic units that engaged faculty and students.
Doing more with less: As enrollments in architecture increased, as degree options increased, and as new faculty models were introduced, the number of full-time architecture faculty stayed the same, or declined. Increasingly vital is the support of over a dozen professors of practice who contribute their time and talent to the teaching of studios and courses each year.
Selective admissions: By accepting only about one-tenth of the applicants, faculty energy can be directed to teaching and little energy is spent on students who do not matriculate.
Continuing to Evolve
The School of Architecture continues to draw on the past and build on the foundations established by early administrators, faculty, students and others. The school is evolving to take on the challenges and opportunities of contemporary architectural education and practice. Some examples of new programs and initiatives include the following: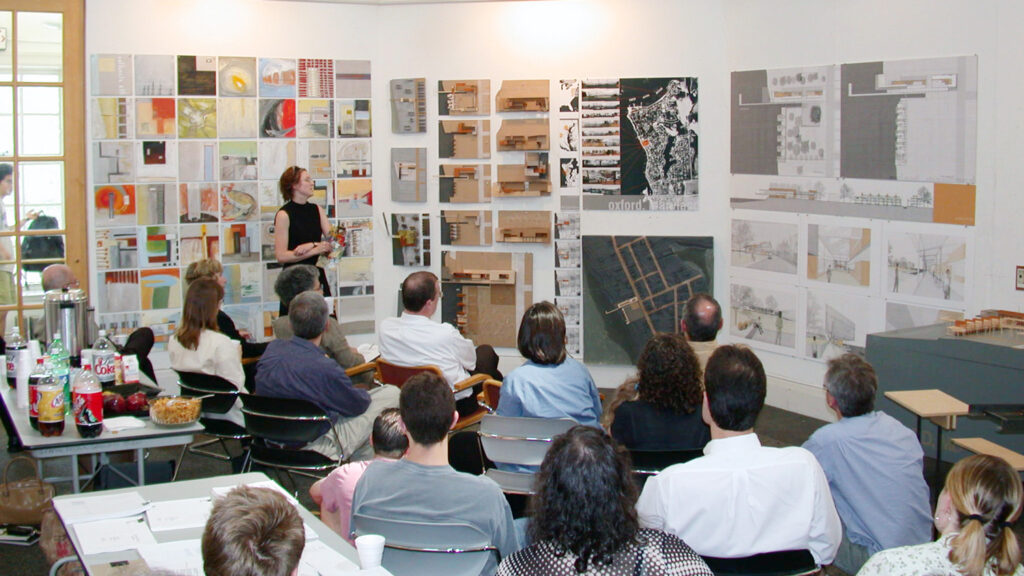 Graduate certificate programs: Public Interest Design, City Design, Energy + Technology in Architecture and a graduate concentration in the History + Theory in Architecture.
Master of Advanced Architectural Studies degree program: A post-professional degree program that provides opportunities for specialized study in leading-edge areas of the built environment, and a platform to explore solutions to the crucial issues of the 21st century.
Design + Build program: During the intensive design-build studio, students experience and understand the design-make-design cycle, integrate universal design principles, learn collaborative design skills and physically build a permanent project for community clients.
The School of Architecture offers many opportunities for students and faculty in multidisciplinary research, teaching and learning:
First Year Experience: The design fundamentals program has evolved into the First Year Experience (FYE), which continues to be a strength of the program that sets it apart from other schools of architecture.
Duda Visiting Designer Program: The Duda Visiting Designer Program (DVDP) is a two-week immersive studio that brings prominent design professionals and organizations into the curriculum.
International experience opportunities: Undergraduate students are required to complete an international experience. Study abroad programs in the past have taken place in the United Kingdom, Denmark, Germany, Spain and Ghana, or the NC State European Center in Prague.
Labs and initiatives: Faculty have labs and initiatives in Affordable Housing + Sustainable Communities, Building Energy Technology, Building Systems Integration, Coastal Dynamics Design and Public Interest Design.
Funded/partnership studios: The college partners with many external agencies and professional firms on upper-level studios to provide a richer experience for its students.
A more diverse profession is heralded by a more diverse and international faculty and student body. The BEDA program is ~65% women and over 30% underrepresented minorities. The graduate program has achieved gender equity and draws students from the US and many other countries. The School of Architecture is taking on major socio-cultural and technological issues to continually address the changing world.
The celebration of the 75th anniversary of the founding of the School / College of Design is a time to proudly reflect, but also to set new goals and boldly venture in new directions. This is the time for us to reassess the vision, engage the people and set off toward new achievements.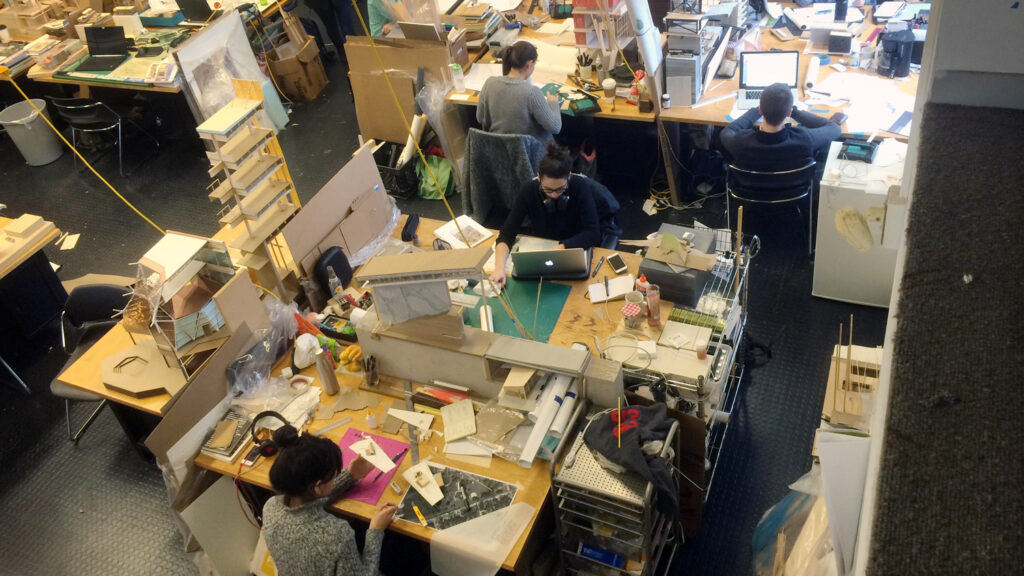 _______________________
This article first appeared in the 2023 issue of Designlife Magazine. Read other stories from our 75th anniversary.
This post was originally published in College of Design Blog.