Meet our newest members: College of Design Leaders Council
The College of Design is excited to welcome four new members to its Leaders Council.
Established in 2010, the Leaders Council of the NC State College of Design is a select group of alumni and friends in design-related professions across the country. Members of the Leaders Council support the college's strategic direction, assist in securing financial resources to achieve its long-range goals and actively advocate for the college's vision to become the leading public interdisciplinary design college in the country.
See all Leaders Council Members
Meet our 2022 New Members: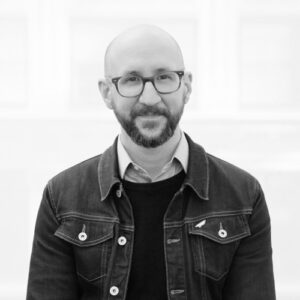 Will Hall
Chief Creative Officer, RAIN
Will Hall is a Creative Director and Designer living in Brooklyn, NY. He's currently the Chief Creative Officer at RAIN, a 100-person innovation company with offices in NYC, Utah and Seattle. He's also a Professor of Design at NYU and a judge on New York by Design on CBS. At RAIN, he has worked with 23 of the Fortune 100 companies, and has won and led numerous accounts including Amazon, Nike, Facebook, Headspace, Starbucks, and Chanel.
Reason for joining:
"I've been incredibly fortunate in my career, and I have the College of Design to thank for much of this success. As designers, we are trained to confront the unknown with thoughtfulness, humility, and iteration and see everything as a design problem with multiple solutions. I've encountered countless College of Design alumni through the years, and we all share a sense of pride and a deep desire to stay connected to State and give back."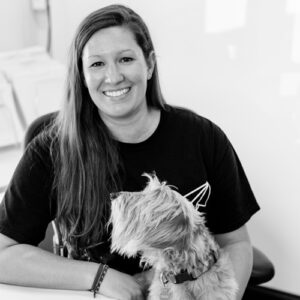 Betsy Peters Rascoe
President/Lead Exhibit Designer, Design Dimension
Betsy Peters Rascoe is a Wilson NC native who is proud of her strong roots in eastern North Carolina. She graduated from NC State College of Design with a bachelor's degree in Graphic Design. As the lead exhibit designer at Design Dimension, Betsy loves the challenge of finding new ways to tell a story. Her passion is educating and engaging an audience through design.
Reason for joining:
"I am so excited about the opportunity to serve as a supporter to the College of Design, specifically as a representative of Eastern North Carolina. My education and experience (at COD) has fueled a passion for community and collaboration, teaching me how to use design as a tool to connect different groups of people. My first touch point with the College of Design was Design Camp (high school). It was an experience that completely changed my mindset and path as I began applying to colleges and considering my career. I am very interested in finding new ways to engage school groups, community centers, or other entities in the eastern part of the state to provide a preview into what the college has to offer."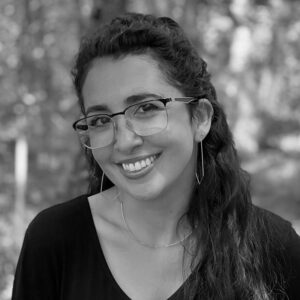 Laura Rodriguez
Senior User Experience Designer, Master Inventor, IBM
Laura Rodriguez is an IBM User Experience Designer who focuses on enterprise collaboration software, the complex world of Advanced Cluster Management, and internal tooling for IBMers in the CIO. Having earned over a dozen patents, she is passionate about innovation in user-centered design through tailored virtual experiences.
Reason for joining:
"I love being immersed in the field of design, and while I have been helping NC State with portfolio reviews and critiques, this seemed like a great opportunity to weigh in on the future of design education and to make sure that people who are graduating are industry ready in this industry that's always changing."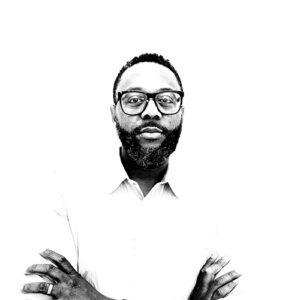 J. Stacy Utley
Artist, Architect, Designer
J. Stacy Utley is a critically acclaimed artist, architect, and designer whose work is grounded in the fundamental belief that public art and architecture are one and the same. As both a public artist and architect, Utley understands the value of collaboration and diverse partnership in placemaking. His experience in civic and community stakeholder meetings, strategic planning, wayfinding, design, and fabrication makes him knowledgeable when it comes to managing relationships, expectations, and timelines.
Reason for joining:
"I look forward to the opportunity to serve, connect, and reconnect with peers as we continue to bring awareness of the level of thoughtful and aspirational design taught in the College of Design. This position with the Leadership Council resonates with me because it provides another avenue for me to give back to an institution that has given so much to me."
This post was originally published in College of Design Blog.