Designing for Dance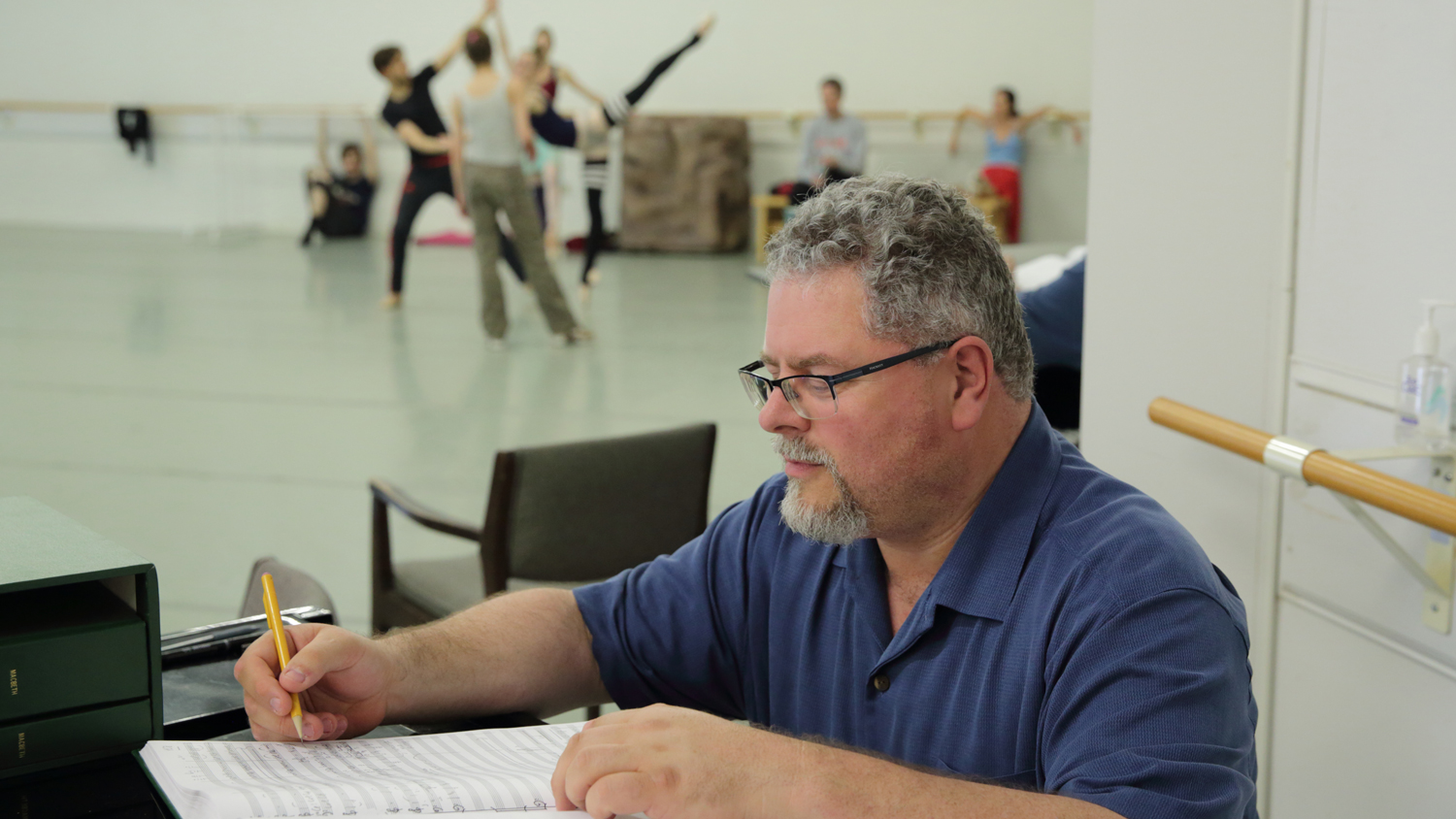 "Designing for dance is the ultimate act of design," says Professor of Art + Design J. Mark Scearce, Ph.D. And he should know, having composed a dozen works for dance over the last 25 years for Carolina Ballet. For the ballet's 25th anniversary, four of Scearce's ballets will be produced, giving design students a rare front row seat in the art of meeting client expectations.
"Architect Frank Lloyd Wright once brazenly declared his own profession 'the mother art', but I feel it is dance," says Scearce. "Historian Curt Sachs reminds us that music and poetry exist in time; painting and architecture in space. But it is dance that lives at once in time and space."
The first part of establishing dance is creating music that meets the client's expectations. Scearce points out that the client specifies subject, length, characters, groupings, emotion, story, structure, and style. This forms the framework of the whole production.
Every ballet begins the same: with the music. People are so overcome with dance they often assume it must come first. But it is always the music that comes first and dance second.
"Every ballet begins the same: with the music," says Scearce. "People are so overcome with dance they often assume it must come first, borne from the head of Zeus fully conceived. But it is always the music that comes first and dance second."
Scearce walks us through the process. A company commissions a work of a specific length or specific subject from a composer. Once the subject is established, the choreographer carves out a libretto, or map, with the composer of what scenes and dances they expect to see. These maps are very detailed, with specific timings, number of dancers—solos, duets, ensembles—and emotional signposts that will help convey the story without words.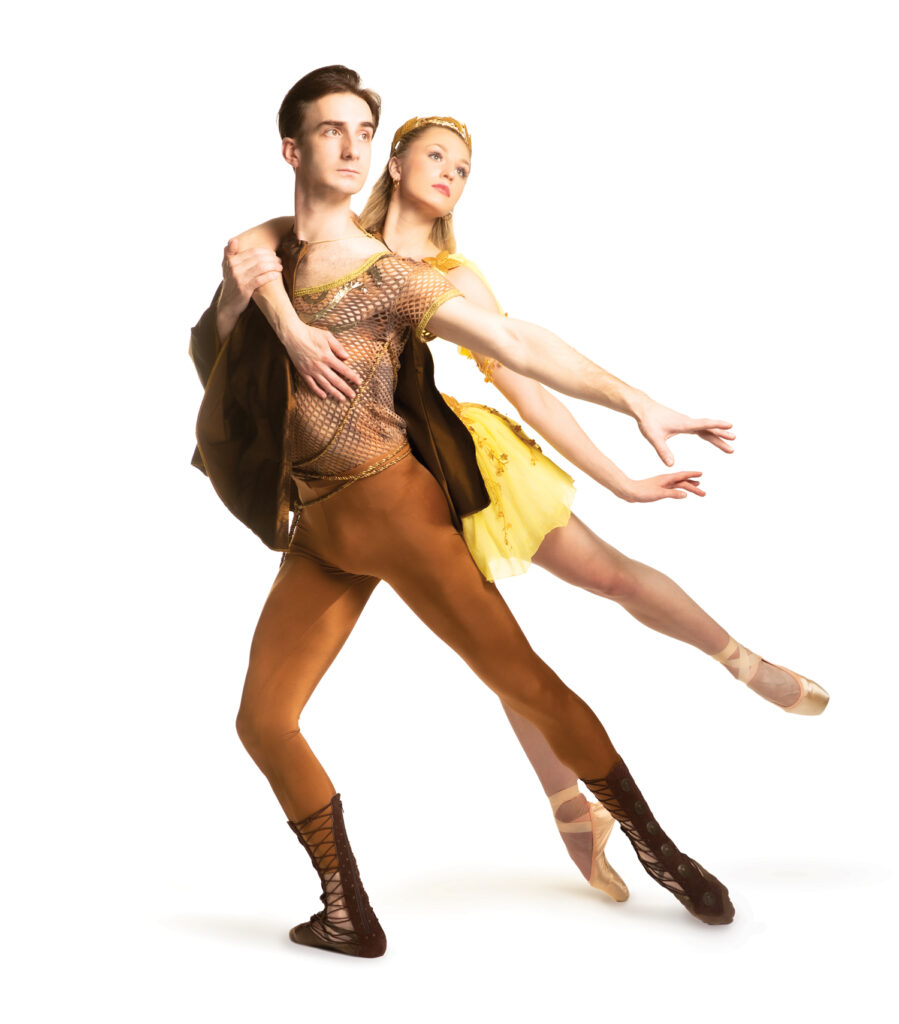 The ballets composed by Scearce this season focus on themes of myth or horror. "Endymion's Sleep" is a metaphor for dying young, while "Orpheus & Eurydice" is an age-old story of love separated by death. The season is rounded out in October with Halloween favorites: Poe's "Masque of the Red Death" and Stoker's "Dracula."
"Orpheus & Eurydice," which will premiere in April, went into rehearsals in August, eight months before it will take the stage. Production of this show began months and even years in advance of that date, with the music created first. The map for Orpheus was settled over a single client lunch at Caffe Luna in the summer of 2017, with the ballet written that fall, while Scearce was stationed in Prague.
"I left my lunch meeting with the Carolina Ballet with the understanding of a three-act structure: Orpheus meets Eurydice and loses her; Orpheus travels to Hades to reclaim her and loses her again; and Orpheus travels the world and grieves," says Scearce. He created the music over 5,000 miles away, in the same part of Prague where Mozart lived during the premiere of "Don Giovanni" 230 years earlier.
Act 1 sets the scene with the woodlands from which Eurydice came, and included additional scenes where Orpheus is taught the lyre by his father Apollo, the lovers find each other, and ends with the snakebite that kills her. Five years ago, Scearce mapped it to take precisely 30 minutes on a napkin inside Caffe Luna, where each dance was outlined with a specific number of minutes and characters involved.
"It is a balancing act—as is all great design—between pleasing a client in the immediate future, an audience that will witness it for hundreds of years, and the art itself that is past, present, and future," he says. "To me, the most moving part of the story is about losing Eurydice the second time she comes out of Hades. So, before I could begin Act 1, I had to create that music that closes Act 2 first."
Once the initial outline is created, Scearce creates music of heart-breaking loss—an overture played even before the curtain goes up and the ballet begins—so that by the time it recurs at that crucial moment of loss, it is painfully familiar to the audience. This brings to the fore something beyond time that music can convey like no other: memory.
Each element of the story – the woods, the lyre, and even death – has a tonal character. Death's tonal character forebodes and delivers upon that foreboding.
Scearce says that all these tonal characters become familiar to the listener, and in doing so, will be remembered. "Mnemosyne, or Memory, is the mother of all the Muses, thus Memory is as essential as time in designing the music for dance," says Scearce.
'It is the one request the client never asks for—doesn't even know they need—but the one essential that ties all their other needs together."
Upcoming Performances:
For tickets and upcoming performances, visit carolinaballet.com
This post was originally published in College of Design Blog.