Art2Wear Takes the Stage in 2022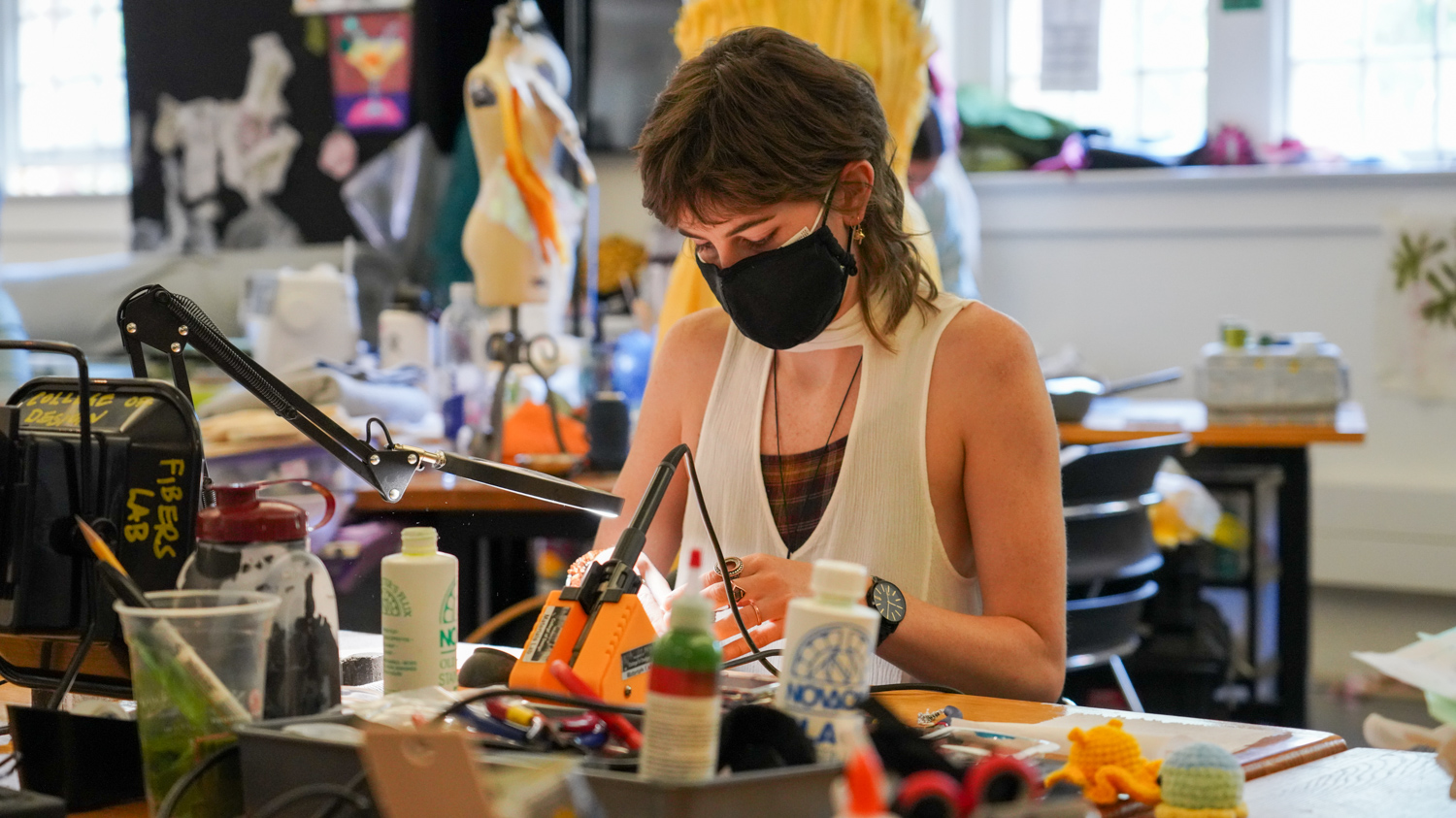 On April 27 in Talley Student Union's Stewart Theatre, spotlights will once again shine on the runway following Art2Wear's two-year hiatus from its widely anticipated in-person fashion show.
The annual event is organized and hosted by the College of Design's Art + Design department, and usually attracts about 1,000 attendees including NC State students, greater Raleigh community members and industry partners.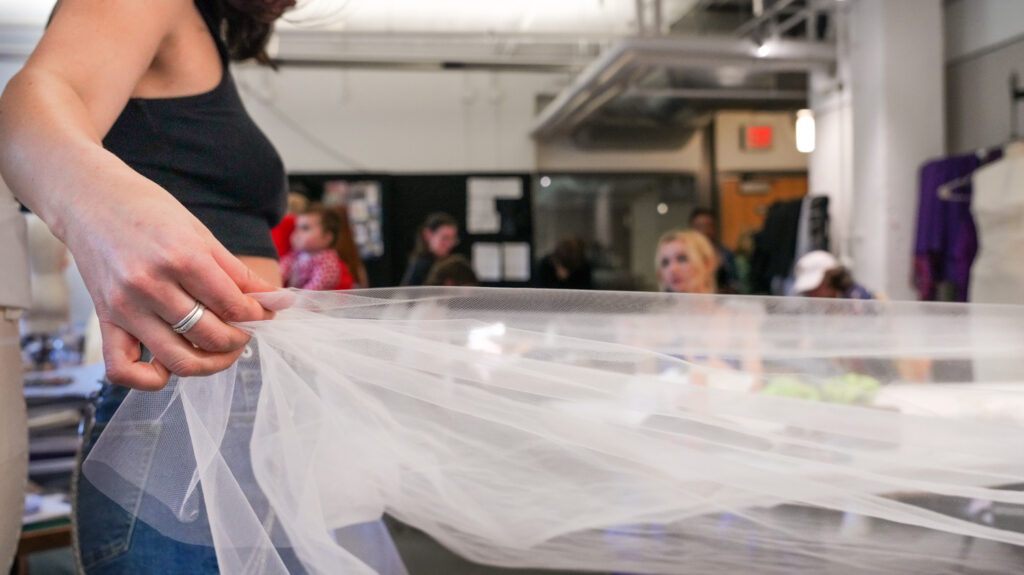 Since the pandemic began, student designers rapidly changed their processes to adapt to the unexpected constraints of the pandemic. In 2020, a show that was stopped in its tracks only a little more than a month away from being held reinvented itself as an online gallery. In 2021, the show's 20th anniversary, Art2Wear students premiered a live-streamed cinematic experience – complete with a virtual museum and VR showcase.
Some Kind of Normal
Now in its 21st year, Art2Wear: Dissonance will allow 10 student designers to showcase their work to a live audience for the first time since coming to NC State.
Dissonance – A tension or clash resulting from the combination of two or more disharmonious or unsuitable elements.
Leah Hauser, a senior in Art + Design with a focus in Fibers and Soft Construction, started her journey with Art2Wear by modeling her freshman paper project in 2019. That was the last time she was able to test her skills in the show.
"This year's A2W is so important to me not only because it is the first live show since my freshman year, but also because the last time I walked that same runway I had little confidence," says Hauser. "Now, I am returning with so much pride in my collection and in my transformation as a designer."
Hauser's collection, Placebo, was inspired by her own personal experience living with high-functioning depression as well as the effects of antidepressants.
A Community Rekindled
Among designers and faculty alike, one of the most greatly missed elements of holding Art2Wear in person is the collaborative community that is built throughout the design process. Chiana Royal is one of three students from the Wilson College of Textiles who are showcasing their designs. She credits the difference in the process taught at the two colleges with her inspiration.
"At Wilson, we are taught a precise system of garment construction based on pattern making and drafting," says Royal. "From my perspective, COD students have a more unconventional outlook on garment construction because they are well versed in materials outside of fabric. This has further inspired me to explore alternate methods of design in my personal projects."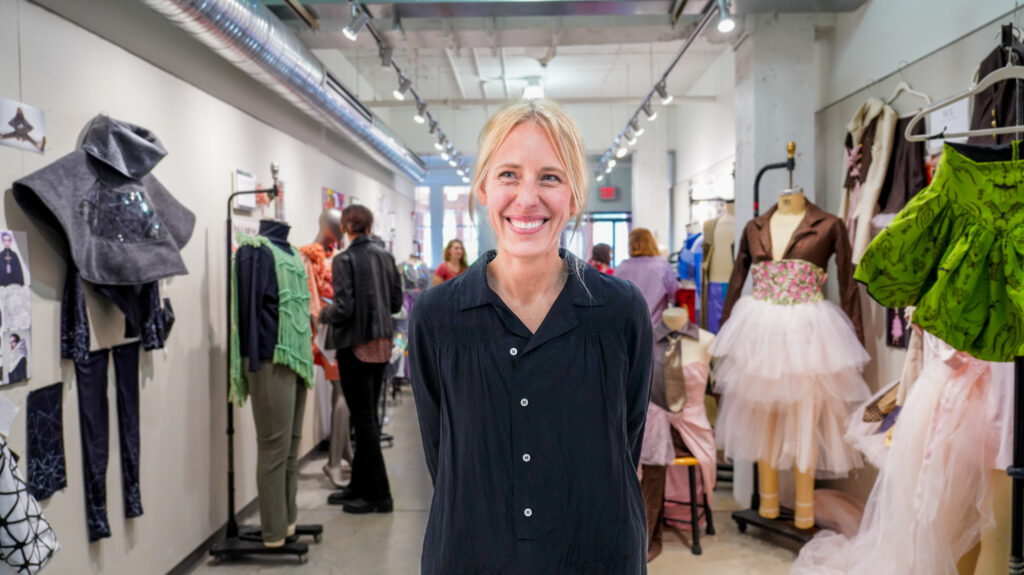 Assistant teaching professor and first-time faculty advisor for Art2Wear, Kate Greder, was blown away by the level of professionalism and creativity displayed by the students. Alongside Art + Design Lecturer Adrienne McKenzie, Greder makes sure the students are able to navigate campus resources easily and provides guidance on how to tie the pieces of a collection together.
"In many respects, Art2Wear is a yearlong event," reflects Greder. "There are separate sections of the show– the freshmen have incredible wearable projects that were created in the first few weeks of their First-Year Experience program. There are many components to the show beyond just the in-person event on April 27th and we spend a significant part of the year in preparation."
This community effort has also been noticed by performance apparel design giant, Under Armour, which has donated a sizable amount of fabric to be used as part of the One-Look Design Challenge. Using these materials, students across NC State were able to produce garments and accessories at no cost to them.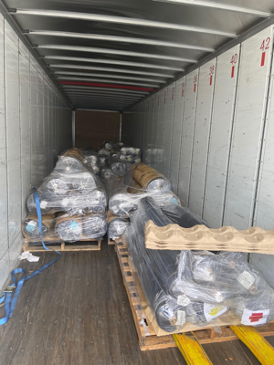 As part of the challenge, students were invited to design one complete look using the Under Armour fabric to be reviewed by a panel of judges. The effort intends to open the door for students in the College of Design as well as other colleges across the university to participate in events like Art2Wear without a high barrier to entry.
"We think a lot about the reuse and recirculation of materials in our fibers and soft construction studios, so the One Look challenge came up as we were thinking about ways to share the fabric with our students. Fabric is expensive so this is a great resource for students to be creative without having to economize on their supplies," adds Greder.
Tickets for Art2Wear are currently available and can be purchased online.
This post was originally published in College of Design Blog.