Back to the Pack: Luna Vanaman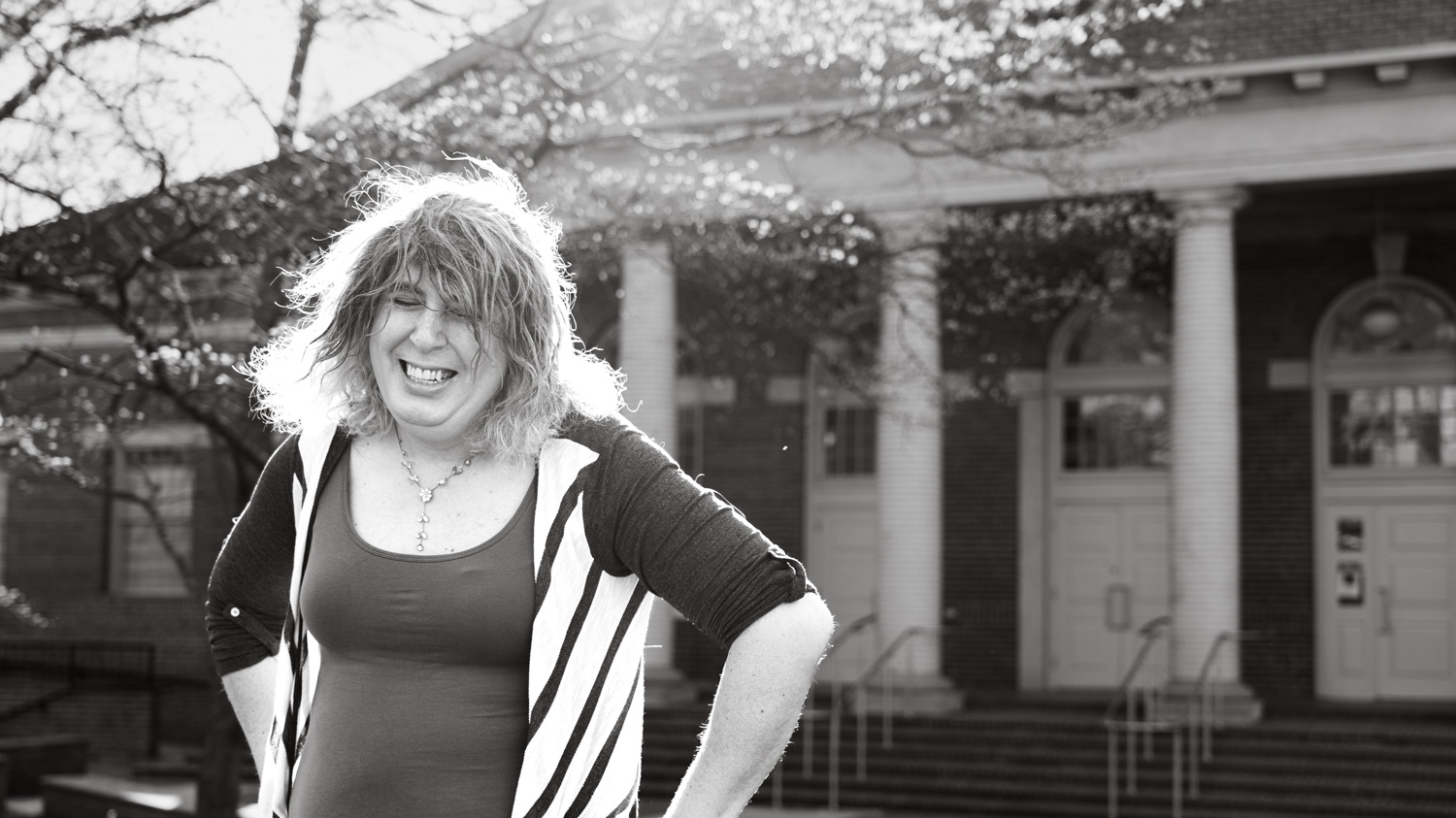 Luna Vanaman earned her Bachelor of Industrial Design from the College of Design in 2000, and currently works as the lead interactive media producer for NC State University's Communications Office (UComm). She shared her story from her time as a student to her time with NC State as a professional as part of our new series, Back to the Pack.
What brought you to study at the College of Design?
I had a non-traditional path into the College of Design. I was not the best high school student and as such, the usual pathways into college were not available to me, so I just worked out in the world for a bit mostly in retail settings like Whole Foods.
I was actually doing a stint in a Whole Foods in Berkeley, California when an ad for the Design School was brought to my attention. I had a lot of learning differences and realized that a program that is much more hands-on and project-based might be a good fit, so I went for it!
At the time, the college's emphasis on admissions was on portfolio review. I had never explored any artistic pursuits. I had nothing prepared and spent a month scrapping together a book that told a narrative using all kinds of media that I just dove into.
While doing this, I also toured the college and immediately fell in love with the vibe of individual creativity being celebrated. I fell in love with the personalized loft desks and walls plastered with raw ideation sketches and explorations and teachers that were giving lectures on human figure drawing at the muscular level.
This was my place and fortunately, the high-concept portfolio caught their attention and I was admitted.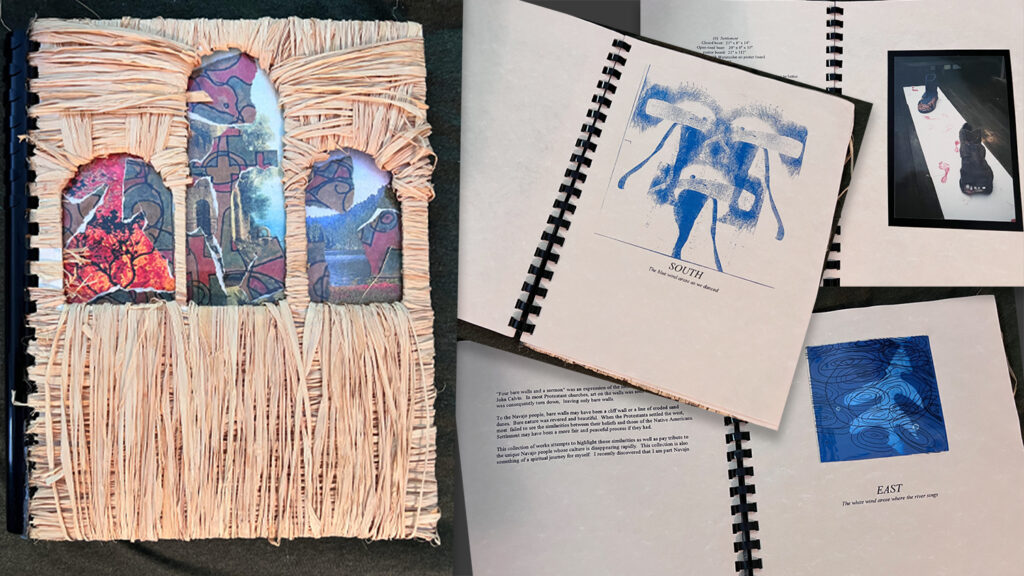 Who were the people at the college that made the most significant impact on your career?
There are almost too many to name.
Michael Pause for really honing in on the kinds of fundamentals students needed. Tim Buie and Pat FitzGerald for teaching me the foundational aspects and key points of animation and storytelling that I still lean into today with my job. Bryan Laffitte for absolutely boggling my senses while watching him freehand draw with pencil and marker a fully-rendered, beautiful lunar lander. With no rulers and no guides, he created a drawing as good as any computer can do and just as fast.
Susan Toplikar taught me to see better and took my drawing from zero to a million in a semester. I came away from Dana Raymond's sculpture classes with a much deeper appreciation of patience and craft and care in everything I make, as well as a philosophy I still carry with me and repeat to anyone I can. 
For a long time, I wanted to be a teacher. So one day after class, I asked Dana what I needed to do in order to be a teacher. He said, "Listen, don't come to school to teach. Come to school to learn and then you will have something to teach." It's one of my more impactful memories.
Last but not least, Vince Foote, who looked at my second-year industrial design review portfolio. I asked him, "What do you think?" He replied, "I think you are in the wrong major."
You were right Vince. You were right. I got a minor in media and animation.
If you could pick one lesson or skill that you took away from your time as a student that still holds true today, what would it be and why?
What I took away from my time in the College of Design that still guides me every day is the ability to observe.
Design thinking is critical thinking and you can certainly apply that to every aspect of your life, but learning to see and always being in tune with the observer's eye is a skill I really relish most of all.
What kind of work or projects do you do in your current position?
My work for central marketing at NC State encompasses everything from photography to films and animations. I cover everything from convocation to Art2Wear and produce visual stories for the university.
I'm currently working on a vector-based animation for student philanthropy. Yes, Pat, I will remember the principles of "squash and stretch."
How do you feel design thinking applies to what you do now at NC State? Are there any specific projects or initiatives that come to mind?
Design thinking is critical thinking. It's problem-solving at its best. This is something you can apply to any aspect of your life, but design is also all about storytelling.
So this aspect of design thinking is what allowed me to get a degree basically in product and furniture design, and still be able to pivot that into the filmmaking that I do today.
As a visual storyteller, it's just in the DNA of my everyday. Whether someone is telling the story of the land they are designing landscapes upon, the story of the users who might benefit from a product, or the story of the antagonist of a movie they are creating – I think we are all connected by this aspect of story and every project I do encompasses that.
What are some of the biggest changes you've seen across campus from your time as a student to today?
Well, the obvious answer is that the campus itself has gone through big changes. Talley Student Union, the Campus Rec Center, Centennial Campus with Hunt and now Fitts-Woolard are all beautiful, dynamic spaces I wish I had in my time here.
But in a perhaps less obvious way, NC State has changed on an almost cellular level, rewriting our genetic code to emerge as this Think and Do thought leader in vet med, textiles, science, technology, engineering and design.
I started early enough at central marketing that I got to be a part of this entity driving so much of it. From the website redesign to the new branding to the way we tell stories, to the standards for how those stories look.
When I was in school, it was definitely siloed but now it's much more interdisciplinary and I see ways that students are feeling connected to each other across campuses in ways that I never felt and it's all through the power of how the brand became centralized.
Lastly, we have to ask – what's your favorite part about working at NC State?
My favorite part of working at NC State is being part of a place that does not sit still, does not rest on its successes but always looks for ways to improve and ways to not just be part of the conversation but lead the conversation.
And a really great aspect of my job is getting to meet students at the beginning and trace their college experience and come back to them as they go out in the world and make large impacts in any number of ways.
Seeing the evolution of the students and watching them still feel connected to this place even out in the world tells me, as someone who tells the story of the university, that our stories resonate and stay with people and point them to a home they will always feel proud about. So I feel pride in that along with them.
Read more Back to the Pack stories from design alumni who returned to NC State as professionals in their fields here.
This post was originally published in College of Design Blog.