Industrial Design Graduate Wins IDEA People's Choice Award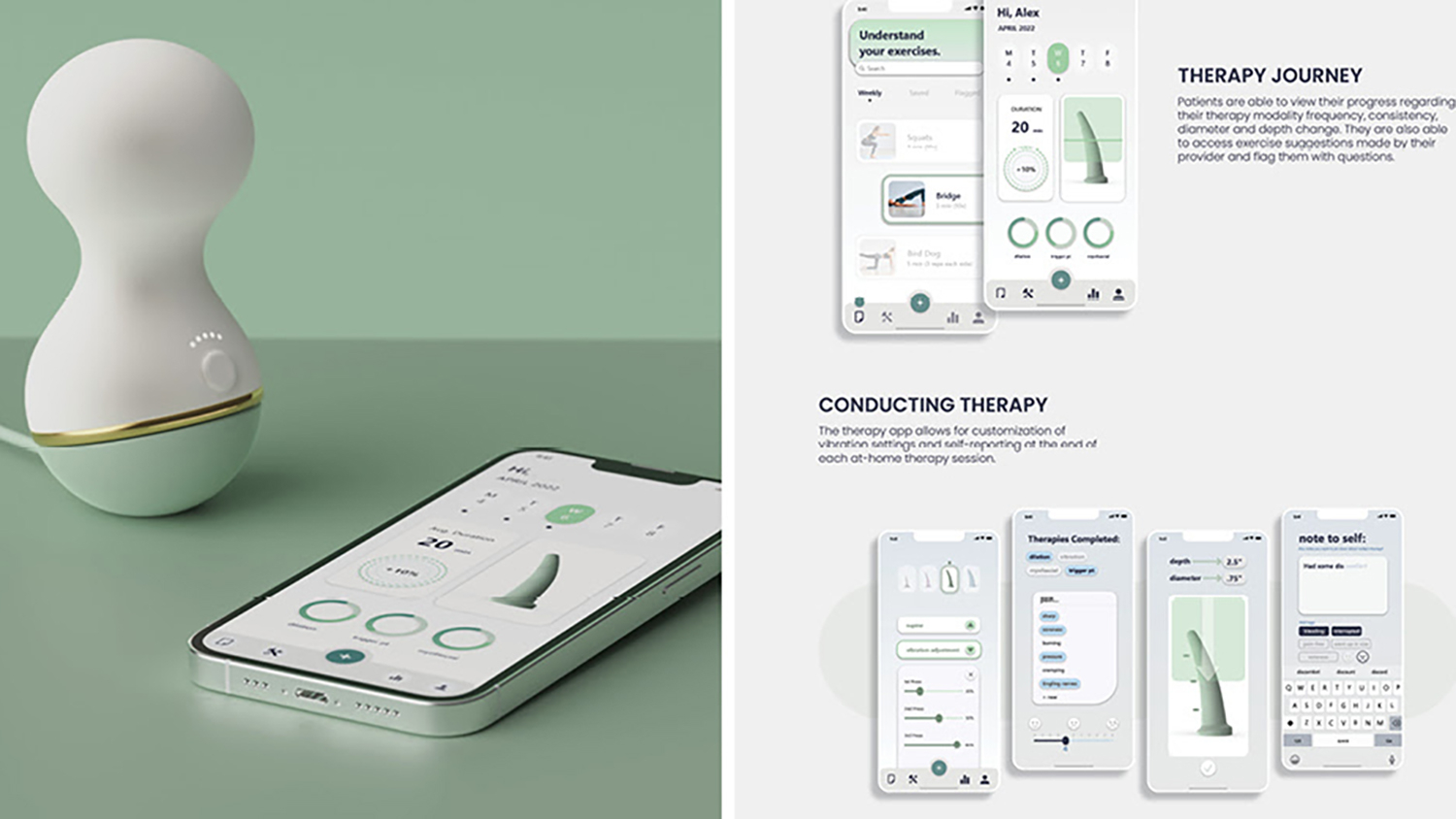 Abby Scheer, a 2022 Master of Industrial Design graduate, has won Gold in the Student Category for the IDSA IDEA 2022 Awards.
The award is considered by many to be the most prestigious product and industrial design award in the United States, equivalent to the Red Dot and iF awards in Europe, as well as the Good Design Award in Japan. Each year, thousands of entries are submitted by design teams across the globe, making IDEA one of the largest and most widely anticipated annual awards programs in the world.
"With more than 2000 entries from 27 countries, 2022 is the most competitive year," says Professor and Department Head of Graphic Design + Industrial Design Tsai Lu Liu. "Winning an IDEA Gold is an extreme honor and recognition, not only for the winner but also for the school."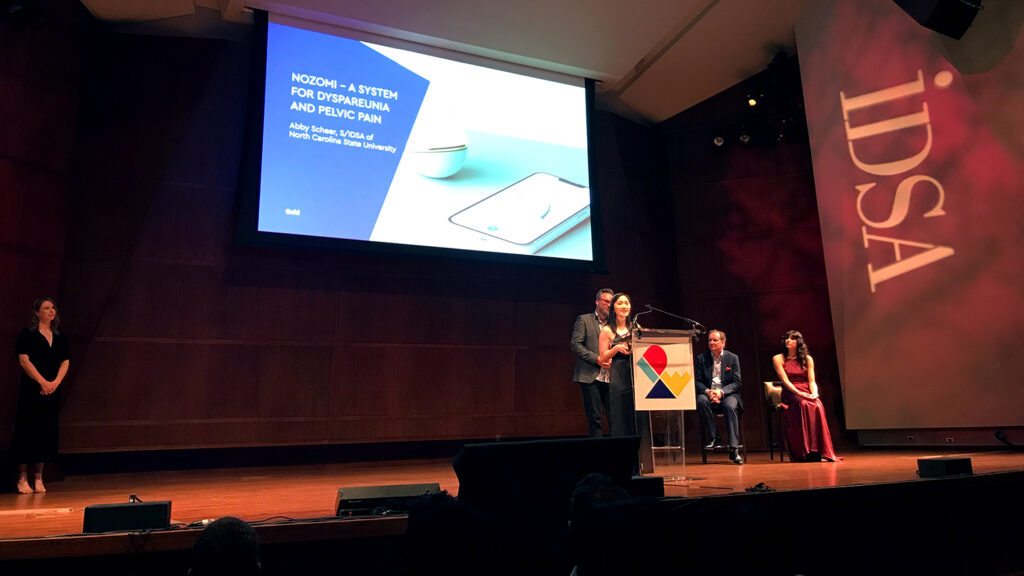 Scheer's winning project, Nozomi, is designed for assisting female cancer survivors who suffer from pelvic floor pain during intercourse – known as dyspareunia. This was her final project as a student at the College of Design before her graduation.
During the conference, Master of Industrial Design student Maggie Jarrett also presented work that awarded her the 2022 IDSA Student Merit Award for the Southeast.
"Winning an IDSA Gold IDEA Award has been one of the many highlights of my graduate school experience at NC State," says Scheer. "I am thankful for the opportunities that both the College of Design and BME MedTech Innovation + Entrepreneurship Program have provided me, as well as all the faculty, staff, and students for their creativity, curiosity, and continued support."
Nozomi – Prototypes and Concepts by Abby Scheer
Pelvic floor physical therapy requires at-home exercises in variable positions unique to each patient. It is a painful, arduous life-long regimen for cancer survivors. Nozomi assists patients with achieving pelvic floor muscle relaxation through vibration, vaginal dilation, myofascial release (deep tissue massage), and trigger point massage (internal muscle knots).
The app provides exercise education, collaborative therapy customization with pelvic floor physical therapists, and progress tracking. Scheer is currently pursuing development of Nozomi through her startup, Cervu.
This post was originally published in College of Design Blog.