Retired Materials Lab Instructor Jack Lancaster Passes Away at 79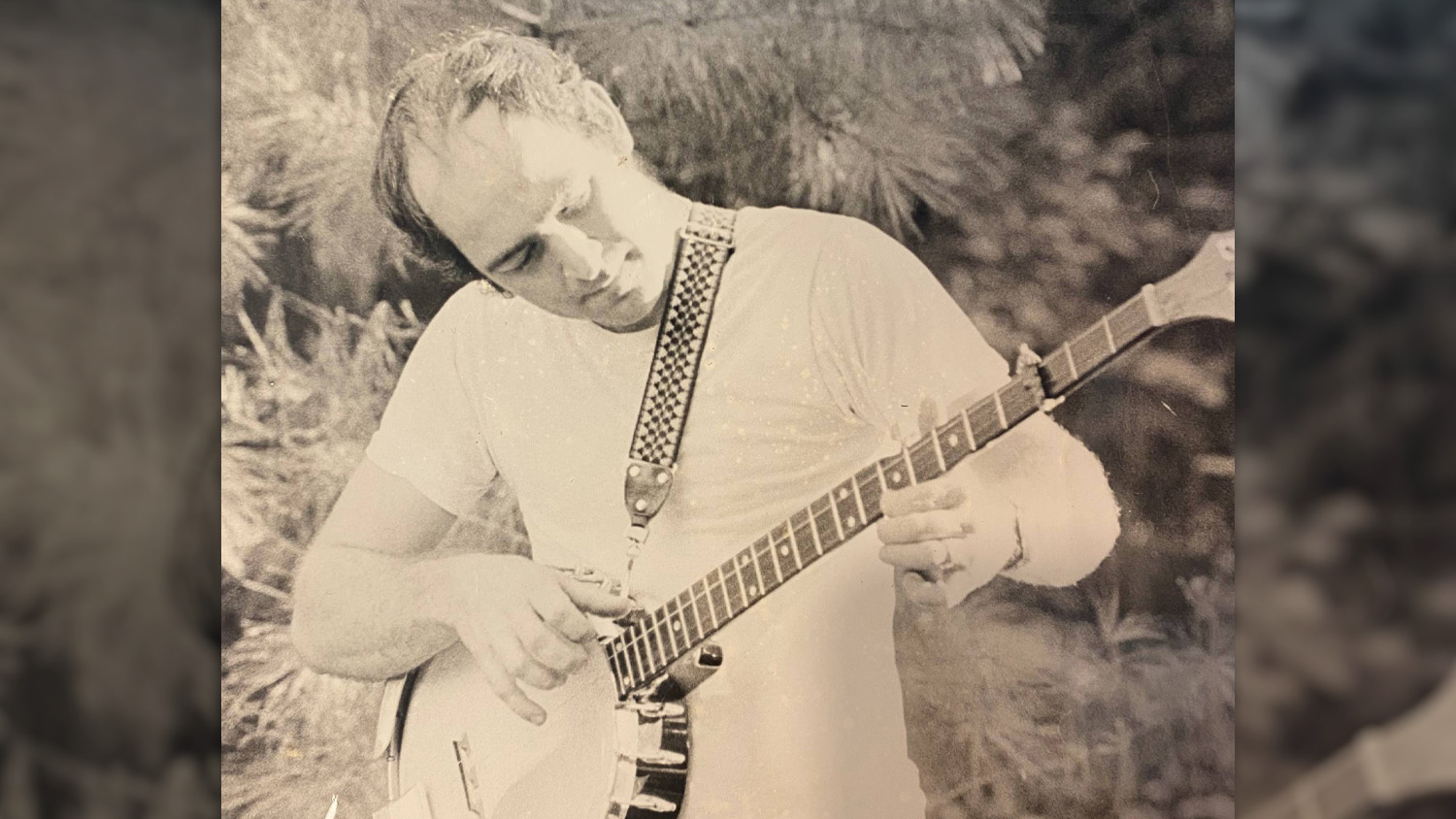 Note: This remembrance has been adapted for the College of Design website from its original version provided by the Lancaster family.
Ibby Jackson Lancaster III, known as Jack or Jackie, passed away on March 29, 2022 after a brief battle with lung cancer. Jack was born in Muskogee, Oklahoma on January 18, 1943 to Ibby Jackson Lancaster Jr. And Viera Byrd Lancaster. He grew up in Parkton, North Carolina where he, his brother, Eddie, and his friends got into all types of mischief. He had severe asthma as a child and spent much of his time reading everything he could get his hands on. He graduated high school from Campbell College.
He took up skydiving as a hobby and would often land on campus after the weekend which prompted the Dean to tell his mother of his exploits. He was an accomplished parachutist, licensed parachute rigger, and pilot. He worked in television for many years in Wilmington and in Raleigh at WRAL where he was the floor director of the wrestling show. He also worked as a gunsmith and a stringed instrument luthier.
He could build both guns and stringed instruments with immense beauty. In 1978, he started working at the College of Design at NC State where he would remain until his retirement in 2014. He worked in the Materials Lab (the Shop) making sure that students didn't lose any appendages and teaching them the ins and outs of the various pieces of machinery.
If you proved to him that you weren't an idiot he would let you in on a secret: he wasn't so scary, but was in fact incredibly interesting and smarter than you could ever imagine. He was well-loved by students, staff, and faculty at the University far beyond what he could imagine.
He was a true renaissance man, a jack-of-all-trades and a master of most of them. He could build anything (as long as he was inclined). If he couldn't find the right tool, he would make one himself. He was a true artist who made art because he liked it, and it didn't matter if anyone else did. He was a writer, a painter, a sculptor, a builder, a designer, a metalsmith, a woodworker, and a genius.
He was a fountain of useless facts that he would insert into any conversation whether it was pertinent or not. He loved a good joke, especially if it was dirty. His absence leaves a void that can never be filled. He was preceded in death by his parents and younger brother and his first wife, Linda whom he remained dear friends with until her death.
He is survived by his second wife and friend, Linda (yes they are both named Linda); his children Ibby Lancaster (Tammy), Christy Brown (Ryan), Nicholas Crosson (Brandi), and Jeremy Crosson (Brittney); his grandchildren, Dean, Caleb, Daegan, Casey, Ezra, Charlotte, and Ellis; and 5 great-grandchildren.
A celebration of his life will be planned at a later date, and we hope all who can attend will as it will be an affair that Jack would appreciate. In lieu of flowers, the family requests that donations be made to the SECU Hospice House in Smithfield, NC.
Remembering Jack | From his students
Below are recollections from alumni who were impacted by Lancaster during his time at the College of Design. Quotes have been selected from the College of Design Alumni Facebook Group.
"During my last year I learned to make acoustic guitars and I was lucky that Jack was quite a luthier. He helped guide me through so tough parts of my process and I'll never forget when I was finished he picked up my guitar to play and it sounded good and he laughingly said "Well damn I guess you got lucky!" Which I always considered one hell of a compliment."

– Rob
"Jack started working at the School of Design the same year that I became a student there in 1979. 25 years later I was hired by the now College of Design to work with Jack in the shop (excuse me, Materials Lab). He was a great guy to work with and he really loved his job. We have missed him after his retirement, but always looked forward to his occasional visits. There was nothing that he did not know, unless he seriously did not care to know it."

– Jim
"Jack is one of those people that made me feel nervous at first because it felt like he thought I was dumb when I would ask him through a project, but as it turns out it's just that he happened to know a lot about a lot. He has a big caring heart that actually did have patience for us scattered youths and our silly questions, even if his face didn't always show it. I asked him if there were any tools that he didn't have, to which he replied, "only one."

– Dare
"My first year at SoD I was putting a drill bit into a power drill, didn't hold it straight, and broke the bit as I tightened the chuck. Jack came over, sighed at me, and then taught me the proper technique. To this day I think of him every single time I put a drill bit in my drill."

– Allison
"I had the privilege of working as a student-employee under the guidance of Jack and Jim in the materials lab (2010-2012). Jack's sense of humor still makes me laugh to this day. His knowledge of his craft was seemingly limitless and there were few moments that could bring a student more pride than Jack expressing that they were marginally proficient around the lab. Jack may not have coddled students but he made them better by being around and available. You would be hard-pressed to find a student who went through the COD that didn't learn something significant from Jack during his tenure."

– Brian
"Jack, such a smart guy, and very knowledgeable. He used to express many things just with his eyes, and complained quite often about milimetric system. But he got a huge space to get surprised and challenged. Jack and Chris at the shop were a big part of my happiness during my Happy days at NCSU School of Design. Jack was the challenger, Chris the motivator."

– Manolo
"I lost my Dremel tool in the shop like two weeks after I got it as a Christmas gift. It showed up like two weeks before I graduated ~2 years later. It had been in the shop the whole time. Jack was like "wondered who the hell that belonged to. Put your damn name on it". I put my damn name on everything now."

– Audrey
"I'm pretty sure Jack stopped me from doing something incredibly stupid with machinery several times and probably saved me some fingers. Thank you, Jack."

– Dawn
"Jack! Oh I remember him so well! Always patient with my sometimes dumb questions and a character in the best way. Sending heartfelt warm funny remembrances to a sweetheart of a guy."

– Joani
"I spent the summer of 1996 with Jack in the shop (and countless other times too but that summer was the best). We cleaned the shop and the studios, threw stuff in dumpsters, sharpened saw blades, changed the hot wire every time it was broken, helped countless students and Design campers and had a great time doing it. Jack was a decent and kind man (despite his reputation for grumpiness). Jack had little patience for people who didn't respect machines and didn't care for them properly. He taught me to MiG weld and laughed heartily as I tried repeatedly to master the "stack of dimes." My first attempts were full of splatter.

He would always say, "Let me show you how it's done!" He would then proceed to light his ever present cigarette with the blowtorch. Jack told me all about his love of trains and Lancaster Locomotive. The last time I saw him was downtown on Fayetteville Street at the World of Bluegrass. He had his jeans, boots, a western shirt and a great hat on…he looked like Jack. All who saw it will remember his stall in the basement bathroom in Brooks….with "Hi Jack!" written on the inside of the door."

– Banks
This post was originally published in College of Design Blog.